Investment Strategies
Gender Diversity Key To Corporate Performance – New Credit Suisse Research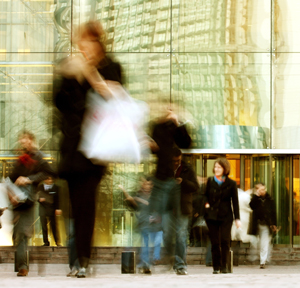 4. Access to a wider talent pool: the average proportion of female graduates was 54 per cent in 2010, up from 51 per cent in 2000 - therefore any company that achieves greater gender diversity is more likely to be able to tap into the widest possible pool of talent, Credit Suisse said.
5. A better reflection of the consumer decision-maker: women tending to be in charge of household spending decisions means that female representation may enhance a board's understanding of customer preferences.
6. Improved corporate governance: academic research indicates that a greater number of women on the board improves performance on corporate and social governance metrics.
7. Risk aversion: Credit Suisse's research showed that stocks of companies with women on the board are more likely to have lower levels of gearing than their peer group where there are no women on the board. Lower relative debt levels have been a useful determinant of equity market outperformance, delivering average outperformance of 2.5 percent per annum over the last 20 years and 6.5 percent per annum over the last four years, the firm said.
"This in-depth study provides investors with striking evidence that greater gender diversity is a valuable additional metric to consider when evaluating investments. The results of our analysis are irrefutable and for the first time offer a global view of this topic and a compelling explanation of why gender diversity adds value," said Stefano Natella, co-head of securities research and analytics.
The issue of female board representation is a complex one which has at times sparked controversy, such as when various politicians suggested that more female board representation at banks would have averted the financial crisis by reining them in from riskier activities. Another controversial issue is whether firms should use female board quotas as a way to kick-start diversity or whether things should be allowed to develop organically and on merit alone. (To view a recent article on female representation within wealth management, click here).