Strategy
EXCLUSIVE: Reyl Wants To Serve US Clients Without Banking Secrecy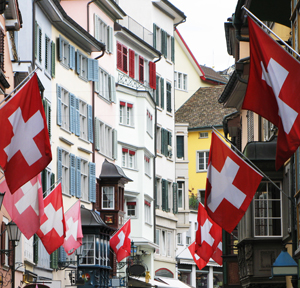 "They also appreciate the accessibility of Swiss banks to focus on certain products, for example physical gold," he says. "Even the accessibility towards Latin American and Asia is in many cases much better than in the US. Many clients appreciate Switzerland as a gateway to international markets. Technically US banks have the same access, but generally, bankers in the US don't look outside their market as much as Swiss bankers. The market is extremely US-centric.
"That is the good reputation Switzerland still has, despite that we have been bashed all over the place recently," he says.
Despite the fact that some of the biggest Swiss banks including UBS and Credit Suisse have stopped managing US assets on an offshore basis, Groebli describes competition in this market space as fierce as many firms such as Vontobel and Pictet are still in the race: "It is not just that people are going to queue up to open a bank account with us just because we have said that we are going to tap this market," he says. "We have a number of competitors and those who serve clients best will gain market share.
"Some companies are just offering discretionary portfolio mandates," Groebli says."We are also offering individual advisory accounts, for example for a US executive who gets paid in stocks, he or she cannot invest into a discretionary portfolio but needs practical solutions on how to manage his or her portfolio."