Strategy
EXCLUSIVE: Reyl Wants To Serve US Clients Without Banking Secrecy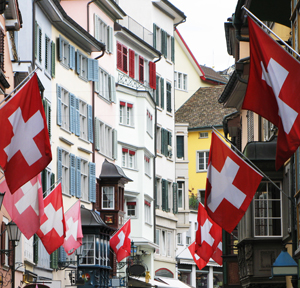 Despite the recent frightening example of Wegelin, which was sold to Raiffeisen at the start of the year after it emerged that it was being investigated by US for allegedly helping clients to dodge tax, Groebli describes the business model of Reyl Overseas as conscious and cautious. "There is always risk involved, that is part of business, but we follow the rules and we have no liabilities, so there should be minimal risks in our conservative business plan," he says. "Everything is double-checked, four-eyes principle, so it is an extremely conservative approach. You can be sure that no banks can afford to get in trouble as you have seen recent examples of in Switzerland."
When new clients are taken on they have to sign a raft of documents declaring that all their assets have been taxed, as well as indicating their social security numbers. "Some custodian banks go even further and request the client have at least one US share in their portfolio," Groebli says. "If they have that, then the information provided is automatically sent to the Internal Revenue Service in the US."
Switzerland still seen as reputable
He believes that Swiss banks have a lot to offer US clients even without banking secrecy: "What we practise is wealth management and not so much the brokerage style," he says. "That is especially appreciated by those who do not want to optimise their wealth but preserve the capital, get steady and safe returns and can access their money. They have to be able to trust their bankers because they don't come here every month to check their balance.
"It is not just about a haven, but it is a normal diversification approach," Groebli says. "Some US clients are concerned about the US dollar and the eurozone situation. And don't forget that a lot of US experts are working around the world. We have a lot of international and US companies here in Switzerland and their personnel need to bank with someone. The definition of US clients is quite broad.