Islamic Banking
Exclusive Interview: BLME Shariah Fund Delivers The Goods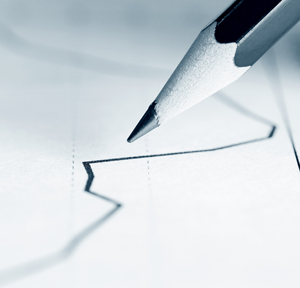 A large Shariah-themed fund operated by Bank of London and Middle East has delivered a strong track record; what does its performance say about the asset class? This publication recently spoke to its manager.
The investment grade BLME US Dollar Income Fund, has delivered top percentile performance and is ranked 6 out of 763 funds over 3 years in the US $ Global Money Markets sector, according to Reuters' fund ranking service Lipper Hindsight.
It is managed by former F&C fund manager, Jason Kabel, and has delivered consistent positive returns since its launch in March 2009. The fund currently has assets under management of more than $50 million and is open to institutional and professional investors in the UK, Europe and Middle East. It is rated investment grade by Moody's.
How and why has it performed so strongly?
"It launched at a time when credit markets had been heavily sold off, so many assets were mispriced and offered good value to the long-term investor. In addition BLME has been able to carefully manage the fund to avoid any single large defaults while at the same time keeping faith with certain assets which have been shunned by other investors at various times over the last few years. For example, some 'Dubai Inc' c dropped in price markedly in November 2009, but have since rallied and rewarded those who were able to add to their exposure at the time or those who did not panic sell."
What does this says about this asset class more broadly?
"Traditional and Islamic funds have the same objectives, but the ways they operate differ. In complying with Shariah law Islamic asset management avoids activities such as gambling, excessive speculation or leverage, and risk and reward sharing. The charging and receiving of interest is forbidden with investors receiving a profit share instead."
"Shariah-compliant assets have often proven to be a fairly creditworthy asset class in the fixed income realm - with most of the products being index-tracker fixed income funds. BLME provides an innovative and actively managed fund which generates competitive returns. Investors also benefit from an additional illiquidity premium due to the cosmetically 'specialist' nature of the asset class. However this is more an issue of perception rather than reality with most Sukuk trading freely."
What are the benefits for investing in an Islamic product?
"A key benefit is the asset-backed nature of some Islamic products, such as ijara, which offer the investor a higher recovery rate than they might experience elsewhere in the case of a default scenario."
"The above-mentioned illiquidity premium provides long-term investors with a greater return than the equivalent conventional asset, though this illiquidity-premium may erode over time as more investors become more comfortable with the asset class."
Would you say Islamic finance ties in with Ethical - to what extent and why?
"Islamic finance ties in to a great extent with ethical mandates, particularly in the stage of screening by sector. In some respects Islamic finance goes beyond screens completed by ethical asset managers to include prohibitions against interest-based income and financial ratio screens (e.g. exclusion of highly-levered companies)."
What does this success say about BLME's business to date and going forward?
"BLME launched this fund three years ago, during which time investors have endured three years of major market turmoil. Its success throughout this period, shows BLME's commitment to long term sustainable investment that is at the core of all our offerings. Investors can expect an investment approach built on innovation, transparency, fairness and integrity. BLME strives to bring balance and choice to the industry, and the positive performance across all of the firm's fund range is testament to this approach to investment management. Going forward we strongly believe that product innovation, increased fund flows and a buoyant Sukuk market will be central to the continued evolution and long-term success of BLME and the Islamic assert management industry."
Do you consider London to be the real hub for Islamic finance in the UK? If so why?
"Yes, in fact we believe that it is the hub for Islamic finance across Europe and arguably the Western World. London has a history of financial innovation, it is an international centre for finance, in particular asset management, and has the resources, both in human capital and markets terms, to create a platform for Islamic finance."