People Moves
Exclusive: Barclays Wealth To Boost Directors For Greater China By 50 Per Cent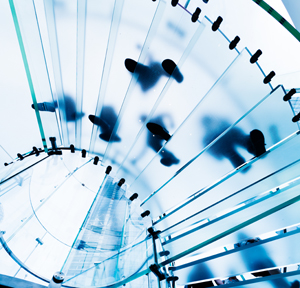 Barclays Wealth plans to grow its senior Asia relationship manager ranks by 50 per cent and add a Greater China desk based in Singapore.
Barclays Wealth is set to add just over 20 senior private bankers to its Greater China division within the next twelve months, growing its
ranks by a half and adding a desk based in Singapore, according to its head of North Asia.
Pakorn Boonya-kurkul, the UK wealth
manager's new head of North Asia, told WealthBriefingAsia
in an interview that the bankers will be brought in at director and managing director level, and that he has already identified some of them. The new recruits will join its existing ranks of 100 relationship managers in Asia-Pacific. Currently Greater China clients are served mainly out of Hong Kong, but the bank plans to add a Singapore-based Greater China desk too.
"We have hired and continue to be on the
look out for senior bankers based in both Hong Kong and Singapore as we ramp up
our presence in Asia to better serve our Greater China clients. Hong Kong
continues to be a key centre for us, while there is a strategic rationale for
establishing a Greater China desk in Singapore to complement our well established
presence in Hong Kong," he said.
Over the last few years the bank has built up its ranks of more senior relationship managers in Asia. Around half of its bankers in Hong Kong are at managing director or director level and have more than 15 years wealth management experience. This predilection for grey hair will continue as the economic uncertainty plays out and clients seek a greater depth of experience, said Boonya-kurkul.
Cross-Referral Business
The hiring spree is partly to drive the bank's
newly-launched private-investment banking initiative, which sees greater collaboration including cross-referral of clients between the private and investment bank.
Boonya-kurkul said that as most of the
bank's private clients from Greater China are multi-millionaire entrepreneurs, the bank can draw on its
investment banking and corporate capabilities to complement its wealth management intelligence. He said that
since his time in the role, he has seen demand for private-investment banking services from the Greater China region quadruple. He
said this was measured through the number of clients interested in services
from both sides of the bank, without giving numbers.
"We offer
ultra high net worth clients the necessary fund raising options needed for
expansion and make available our in-house experts who advise them on the
various strategies available as they seek to grow their business. We provide
our clients with a private-investment bank model, with our private bankers representing
a single point of entry for them to draw on the capabilities of Barclays Group,
where we offer a range of services including capital-raising activities, access
to sector specialists and advisors as well as institutional trading platforms,"
said Boonya-kurkul.
Barclays Wealth is not the first bank to
approach cross-collaboration as a way to squeeze more money out of existing
clients. Other conglomerate banking groups like UBS, Standard Chartered, Credit
Suisse, Deutsche Bank and HSBC, all claim to use this approach, with varying
degrees of success.
With more of their wealth tied up in
different fee-paying parts of the bank, Barclays Wealth hopes it will achieve
its aim of more than doubling assets under management in the Greater China
region within the next three years.
Of the wealth manager's total assets under management of
£170 billion ($268 billion) around 10-15 per cent is currently is based in Asia.
Project Gamma
The bank has been hiring aggressively for its global businesses over the last two years in line with Project Gamma, a £350 million growth initiative spearheaded by chief executive Tom Kalaris in 2010.
The project aims to double the number of client-facing bankers to 1,350 by 2015, as part of Kalaris' plan to make his operation one of the world's top give players.
In Asia during the first quarter alone this year the bank brought announced 12 director-level appointments for Singapore and Hong Kong, covered by WealthBriefingAsia here. Boonya-kurkul was brought in the following month from his previous role at HSBC Private Bank where he oversaw 200 people as a managing director with a focus on offshore and onshore private banking in various Asian markets.
According to its latest yearly results, net new money at the wealth manager grew 8 per cent to £163.9bn in 2010, while income grew 18 per cent to £1.5bn.