Statistics
Demand For Gold Rose 6 Per Cent In Q3, Driven By Investors - WGC Report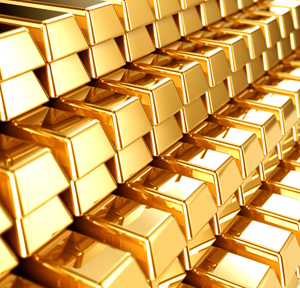 Demand for gold, the price of which has surged to a record
high of $1,920 per ounce this year on economic uncertainty, rose by 6 per cent
in the third quarter of 2011 from a year ago, reaching 1,053.9 tonnes, industry
data shows.
In financial terms, the demand figure is $57.7 billion
tonnes, the highest-ever figure in value terms, the World Gold Council reported
today.
Investor demand was the main driver, the WGC said; investor
demand rose 33 per cent year-on-year to 468.1 tonnes, generating record
quarterly demand of $25.6 billion.
"Initially
we recommended investing in gold as an inflation hedge and then more
recently as an alternative currency to major currencies which are
suffering due to the debt load of their countries (ie dollar, euro,
sterling) and the constant issuance of more paper money in this
quantitative easing cycle," Lorne Baring, managing director of B Capital,a Swiss-related private bank office, said after the figures were released.
"Gold
is vulnerable to intense periods of stress as investors sell everything
and buy the dollar, but in more stable periods the precious metals
complex continues to increase in value as fiat money loses its
attraction. Central banks have turned net buyers over the last 12
months as they also seek to store value whilst the growing Asian and
particularly Indian middle classes are consuming more of the metals for
use in jewellery. Industrial usage of the minor precious metals is also
increasing as Asia continues to grow and this is supporting prices,"Baring said.
Investment demand in Europe
reached a record quarterly value of €4.6 billion, equating to 118.1 tonnes - a
year-on-year increase of 135 per cent.
"The increase in overall investment demand was all the more
impressive given the sharp gold price correction in September, which encouraged
a wave of profit taking among bar and coin investors. Virtually all markets saw
strong double-digit growth in demand for gold bars and coins," the WGC said.
Chinese jewellery demand rose 13 per cent higher
year-on-year at 131.0 tonnes, equivalent to RMB46.0 billion (around $7.24 billion). The bulk of this
increase was seen in smaller cities as retail chains expanded their networks to
meet increasing demand fuelled by rising income levels. China's growing
appetite for gold as a means of investment saw demand for gold bars and coins
expand by 24 per cent from year earlier levels to 60.2 tonnes.
Jewellery demand in India was sluggish during the
seasonally slow months of July and August, compounded by high inflation and
greater volatility in the local gold price, the WGC said.
Overall, Indian jewellery demand in Q3 saw a 26 per cent
decline in tonnage, when compared to the same quarter in 2010, to 125.3 tonnes,
however yearly demand to the end of September is very close to the record
levels seen in 2010.
Marcus Grubb, Managing Director, Investment at the World
Gold Council commented:
"Unsurprisingly investment demand for gold was a key driver
during the third quarter. Increasing levels of inflation, the US credit rating
downgrade, a worsening eurozone sovereign debt crisis and the lacklustre
performance of many assets drove investors to increase holdings in gold in
order to protect their wealth. Given
gold's proven risk mitigation properties, it is likely that investors will
continue to seek protection from economic uncertainty, which shows no signs of
abating," Marcus Grubb, managing director at the WGC, said.
Central bank net purchases amounted to 148.4 tonnes, as they
continued to increase their allocation to gold as a percentage of total
reserves.