Investment Strategies
Gold Boosts Investor Risk-Adjusted Returns But For Less Volatility - WGC Report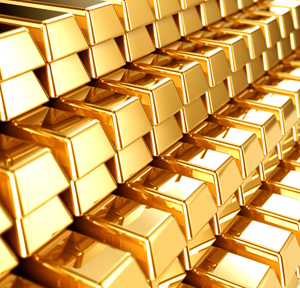 Investors
enjoy superior risk-adjusted returns and have a less volatile ride
while doing so by holding a quantity of gold in portfolios, a research
report from the World Gold Council argues.
Rising inflation, economic turmoil and secular demand from the
expanding emerging market economies have propelled the yellow metal to
record highs in recent months above $1,900 per ounce before retreating
slightly, trading around $1,716 per ounce yesterday mid-afternoon in
London. (To view a WGC price chart on the gold price, click here.)
The WGC, an industry group that publishes extensive data on the gold
market and the trends affecting it, said a "distinct allocation" to gold
within a portfolio including alternative assets such as private equity,
hedge funds, real estate and commodities, can preserve capital and
reduce risk without diminishing long-term returns.
Inflation worries and the sovereign debt woes of the US and eurozone
have even reignited interest in gold's centuries-old role as money, as
doubts about government-mandated fiat money spread. (To view an article
about the case for "inelastic" money, click here.)
Its report, Gold: Alternative investment, foundation asset,
analyses the effect gold has when included in a portfolio of mainstream
and alternative assets. It shows that portfolios with an allocation to
gold of between 3.3 per cent and 7.5 per cent (depending on the risk
tolerance of the investor and the currency of reference) deliver higher
risk-adjusted returns while consistently lowering value at risk.
"Alternative assets have gained acceptance among private and
professional investors over the past decade as they look to increase
risk-adjusted returns. However, many of these assets can have higher
correlations to mainstream assets than investors once thought. Including
gold can produce distinct benefits to the performance of an
alternatives portfolio due to its deep liquidity, low correlation to
most asset classes and outperformance during periods of systemic risk,"
said Juan Carlos Artigas, investment research manager at the WGC.
Among other features of the report:
-- New money into hedge funds and private equity has doubled AuM over
the past decade. Over the same period, gold holdings by private
investors have increased by 24 per cent. Gold remains an under-owned
asset making up only 1 per cent of global financial assets in private
hands;
-- Gold helps to manage risk effectively by increasing risk-adjusted
returns and reducing extreme losses for a range of portfolios combining
traditional and non-traditional assets;
-- The benefit of holding gold within a portfolio cannot be replicated by solely investing in non-traditional assets.
-- Gold acts as a cost-effective form of protection that does not
negatively affect and sometimes benefits long-term expected returns,
while reducing risk in times of economic turmoil;
-- During seven periods regarded to be "tail-risk" events from
January 1987 – June 2011, portfolios that included gold tended to
perform better (by either posting gains or reducing losses) than those
without;
-- An allocation to gold can benefit investors with different levels
of risk tolerance and diverse allocations denominated in dollars, euro
and sterling.