Global Executive Moves - July 2011
, 4 August 2011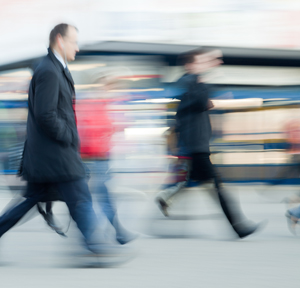 Top move of the month
Credit Suisse: Hans-Ulrich Meister was made chief executive of private banking, with existing CEO Walter Berchtold moving to the role of chairman. Meister's new role as CEO is in addition to his role as CEO for Credit Suisse Switzerland. Meister has been at Switzerland's second largest bank since 2008.
UK moves
Collins Stewart Wealth Management hired a trio of senior wealth managers for its 360° Service, the new brand name for the former Andersen Chamley business which CSWM acquired in 2010.
Chris Albert joined as the sales director for the 360° Service, while Rob Bennett and Jasper Walshe joined as business development managers.
Albert joined from Equiom Trust, where he was business development director; Bennett was latterly at Towry Law where he was a wealth advisor, while Walshe was most recently at Anglo Irish Bank, where he was a private banker.
Tenet Group, one of the UK's largest advisor support groups, announced that chief executive Simon Hudson is to step down.The company has yet to name a successor for Hudson, who founded Tenet in 1992.
A group of advisors left Dunedin Independent, the Edinburgh-based wealth management firm that was acquired less than a year ago for around £4 million by Helvetia Wealth. The 16 advisors reportedly defected to new company John Kerr Financial Services, which trades as Melville Independent.
Butterfield Private Bank named Stephen Murrell as client director of its property lending team in London.
Murrell was latterly a director at Mitre Capital Partners, and he has previously worked for Barclays, Westpac and Ansbacher & Co in his 30-year career.
Barclays Wealth added Stuart Counsell to its UK and Ireland private banking advisory committee, a body comprised of eight members who are charged with promoting the firm and helping it to win new business.
Counsell has been specifically appointed to promote Barclays Wealth in the northern region of the UK and will work closely with Andy Houston, head of regions, and his leadership team. Counsell is a 30-year veteran of Deloitte, having run the accountancy and counsultancy firm's network of 17 UK offices outside of London. He was latterly managing partner in charge of the firm's finance and legal division in the UK, sitting on the executive committee as part of this role.
The specialist equity fund management firm FOUR Capital Partners hired James Southern as its new sales director. Southern will join FOUR from Allianz Global Investors and will start his new role on 19 September. Southern has also previously worked at Legg Mason Investments and Fidelity International.
Pictet Asset Management, the institutional asset management business of the Swiss private bank Pictet & Cie, appointed Fawzy Salarbux as senior consultant relations manager, to be based in London.
Salarbux was latterly a senior associate at Mercer, where he was the lead consultant for a number of corporate and local government pension fund clients, the firm said in a statement. He has also worked as an investment consultant at AonHewitt. Salarbux's new role will involve working with key consultants globally. He reports to Simon Males, head of global consultants and chief marketing officer for the UK & Ireland.
UK-based wealth management firm Ashcourt Rowan appointed David Archer as director of intermediary sales. This appointment follows that of Paul Miles in February, who was brought to the firm from the discretionary fund management platform, Parmenion, in order to guide Ashcourt Rowan's push into the intermediary market.
Archer will be working alongside Miles, focused on stimulating interest from professional financial intermediaries in the firm's asset management services. Archer joins from Kleinwort Benson, where he was the intermediary sales manager, responsible for gaining business for the bank from intermediaries, trustees, fund managers, life companies and UHNW clients.
Threadneedle Investments appointed Toby Nangle as its new head of multi-asset in London, effective January 2012. Nangle was latterly director of both the multi-asset and fixed income teams at Baring Asset Management. In his new role Nangle's responsibilities will focus on growing the multi-asset franchise at Threadneedle; he will work alongside Alex Lyle, head of managed funds, and report to Mark Burgess, Threadneedle Investments' chief investment officer.
Merrill Lynch Wealth Management hired David Harrison as a portfolio manager within the Merrill Lynch Portfolio Managers business. Based in London, Harrison will report to Edward Raymond, senior portfolio Manager, MLPM. Harrison joined from Hermes Fund Managers, where he was a portfolio manager, focusing on the European and UK markets. Prior to that role, he worked at Close Wealth Management in a similar capacity, responsible for pan-European portfolios.
Barclays Wealth appointed former JP Morgan senior manager Christian Berchem as head of high net worth within its UK & Ireland Private Bank, part of a large hiring drive at the UK firm. He will be based in London, reporting to David Semaya, head of UK & Ireland Private Bank. He starts his role in September. Berchem worked most recently as co-head of European sales at JP Morgan after the acquisition of Cazenove and as head of European equity sales from 2006 to 2010. Prior to this he was co-head of equities for Germany at JP Morgan and a managing director at Merrill Lynch.
Rowan Dartington, the Bristol-based private client stockbroker, hired Oliver Cowell as an investment executive. Cowell joined from brokerage firm Redmayne Bentley, where he was a senior stockbroker for two years, specialising in services to high net worth clients, as well as setting up its London office. Before that, he was at Hoodless Brennan Stockbrokers.
Sarasin & Partners appointed two new investment managers to its charity team: Ruadhri Duncan will join on 1 October and Melanie Roberts on 14 November 2011.
Duncan joins from Newton Investment Management, where he was responsible for investment management for charities. Roberts also joins from Newton where she, like Duncan, was involved in managing investments for charities.
Openwork, the multi-tie mortgage and financial advice network, has moved Mark Duckworth to be managing director of distribution and marketing. Since November 2010 he had been commercial development director. In his new role, Duckworth will be responsible for all elements of Openwork's distribution, which includes advisor recruitment, marketing and the development of the network's overall proposition strategy. In addition, he will work on developing Openwork's IFA network capability and manage its key corporate accounts.
The UK-based accounting and investment management group Smith & Williamson has promoted Susan Roller to the position of associate tax director in the firm's Salisbury office. Roller has worked in private client tax for the last five years, with a specialised interest in the taxation of non-UK domiciled individuals.
Barclays Wealth appointed Andrew Tailby-Faulkes as a managing director within its wealth advisory business, a role which he will take up in September. Tailby-Faulkes was previously a senior private client partner at Ernst & Young in the UK, where he had been global markets leader for private client services since 2007. He has also worked for Abacus, Smith & Williamson and KPMG in his prior career.
In his new role Tailby-Faulkes will cover clients including entrepreneurs, private business owners and family offices, and will work closely with Jonathan Burt, who oversees the firm's wealth advisory offering for ultra high net worth clients. Tailby-Faulkes will report to Rob Withecombe, head of the wealth advisory division.
Plurimi Capital, the UK wealth advisory firm, appointed former Clariden Leu senior manager Anthony Bodenstein as a director. Bodenstein was previously responsible for India, Israel and Diaspora communities at Clariden Leu in London. Prior to that role, he spent two years in New York as an investment associate for HSBC.
RBC Wealth Management appointed Neena Shah and James Hogan as directors on its London-based Middle East desk. The pair are former employees at HSBC Private Bank, also working in the Middle East team at that firm. Shah was a director, focusing on high net worth and ultra HNW clients in Lebanon and Syria, while Hogan was an associate director, focusing on Saudi Arabia-based clients.
Brewin Dolphin, the UK-listed investment manager, recruited a three-strong team from Ashcourt Rowan Asset Management for its London office. David Hanrahan joined as divisional director, and Amir Ali and Abigail Bolt were appointed as investment managers. Ali and Bolt will report to Hanrahan, who in turn will report to Brewin Dolphin's head of investment management, David McCorkell.
Before Ashcourt Rowan, Hanrahan worked in investment management at Lawrence Graham.
Ignis Asset Management made three appointments within its UK equity team.
Mark Holden will manage the £112 million ($179 million) Ignis UK Focus Fund. Based in London, he will be working under Mark Lovett, chief investment officer, equities. Holden was previously a partner, member of the investment committee and chairman of the equity and bond committee at Vestra Wealth. Bilal Raja was hired as a UK equity analyst to focus on project-based "deep dive" company analysis.
Finally, Ralph Brook-Fox, the current manager of the UK Focus Fund, will be moving within the team to run the £173 million Ignis Balanced Growth Fund. Brook-Fox will continue to manage the UK Focus Fund until Holden joins the firm and will also work with Lovett in driving forward Ignis' institutional mandates.
Aberdeen Asset Management hired Melissa Reagan as head of property research for the Americas, in a bid to boost the firm's US presence. Reagan is based in Philadelphia and reports to Andrew Allen, Aberdeen's director of global research.
Reagan joins from LaSalle Investment Management, where she worked as lead strategist on a multifamily portfolio and guided the company's $2 billion property fund.
Bank of London and The Middle East named Nigel Denison as head of wealth management – a role which incorporates private banking and asset management – while also announcing two other senior appointments.
Denison is one of BLME's founding directors, the others being chief executive Humphrey Percy and Richard Williams, finance director. Denison will continue to hold the roles of head of markets and executive director of BLME in addition to his new responsibilities.
GHC Capital Markets, the London-listed investment manager, appointed Mike Lees as south west relationship manager, a role in which he will promote the firm's offering to IFAs in the south west of England and south Wales. Lees' prior career includes roles at Verbatim Asset Management and Sinfonia Asset Management, where he was responsible for business development with IFAs.
UK-based wealth manager Brooks Macdonald Asset Management followed up its recent launch of a new fund management business with the addition of Richard Harley to its intermediary sales team. Harley was formerly with Hornbuckle Mitchell, where he was a business development manager specialising in SIPP, SSAS and retirement options.
Legal & General Investment Management appointed Nick Griffiths as its new head of global rates. Latterly co-head of interest rates and global portfolios at Aberdeen Asset Management, Griffiths will join the LGIM team in September, where he will be working under Roger Bartley, the firm's head of fixed income.
Switzerland's Vontobel Asset Management appointed Sheridan Bowers - latterly of Hermes Fund Managers - as director of its UK and Ireland business. Bowers previously spent seven years as an associate director with Hermes, overseeing UK consultant relations and client management.
UK-based Eden Financial pressed ahead with its asset management expansion plans with the appointment of fund managers Leigh Himsworth and Dan Roberts. Himsworth and Roberts both joined from Gartmore, where they had worked with Ed Rosengarten, who was installed as Eden's head of asset management in February of this year. Both appointees are UK equity income specialists.
Openwork, the UK-based financial advisory network, promoted Mary-Anne McIntyre as chief executive from her former position as chief operating officer. Prior to joining Openwork, McIntyre worked at Fidelity International, where she was head of customer services and strategic alliances and is credited with developing the service proposition of Fidelity's FundsNetwork. She previously worked with Paul Bradshaw to establish the wrap platform Nucleus. McIntyre has also held senior roles in companies including Amvescap, Perpetual and Deloitte, where she spent 12 years, latterly as group director of financial services.
Rathbone Brothers announced that its head of investment management, Richard Lanyon, will step down from his position and the board next year; he will however stay on as investment director. Lanyon,who has been in the role at the UK-based investment and wealth management house for ten years, will be succeeded by the company's chief operating officer, Paul Chavasse, whose position will become vacant.
Allemby Hunt, the UK-based executive search firm, appointed Lyssa Barber as managing consultant and head of private wealth. She joined from Lockwood Gibb & Associates.
Berenberg appointed Richard Brass to its private banking management team based in London – a role in which the former client director at Schroders Private Banking will work with the management team to drive the strategic direction of the business.
Brass will be focusing on developing the relationships between the private wealth market for business leaders, executives and entrepreneurs. He is also charged with developing the entrepreneur's office and the family office advisory business, Consilisto, within the UK market place.
Middle East
HSBC Bank Middle East appointed Hussain al-Abdullah as head of retail banking and wealth management in Qatar. He has been at the firm since 1999.
Merrill Lynch Wealth Management appointed Ahmed Barakat as market manager for the United Arab Emirates. Barakat joined from Credit Suisse Abu Dhabi where he was director of private banking and head of the Abu Dhabi representative office. In his new role Barakat is based in Dubai and reports to Tamer Rashad, head of Middle East at Merrill Lynch Wealth Management.
International
Carne Global Financial Services hired John Ackerley as a director within its Cayman Islands team. Ackerley was latterly working as a senior vice president with Maples Finance.
Carey Olsen hired Michael McAuley as counsel to its litigation department in Guernsey. Recent offshore trust experience includes seven years at Appleby in Bermuda where he practised in all areas of contentious and non-contentious trust and pensions law.
Bank of America Merrill Lynch hired Hans Diederen, latterly CEO of Asia private banking at ABN AMRO, as managing director and head of Southeast Asia advisory at its wealth management business. Diederen will be based in Singapore and reports to Michael Benz, the firm's head of Asia Pacific wealth management.
Mercer appointed Cara Williams as global head of its wealth management business, operating from London. For the past six years, Williams had been global chief operating officer at the firm's investment consulting arm; she will continue in her role as global head of technology solutions.
Private client law firm Maitland made three hires in London and Cape Town: John Langan joined after five years as a partner at Withers advising asset managers on collective investment vehicles for high net worth individuals and family offices; Hed Amitai, who joins as a partner in the private client department, was formerly at PricewaterhouseCoopers Legal, where he set up and led the private wealth structuring department. Finally in South Africa Paula Bagraim joined from multi-family office Stonehage, where she was a director.
Baker Tilly International appointed Eyal Horowitz, chief executive and managing partner of Baker Tilly in Israel, as the next EMEA regional chairman, succeeding Ted Verkade.
Switzerland
Credit Suisse named Marcel Kreis as chairman of private banking Asia-Pacific and Francesco de Ferrari as head of private banking Asia-Pacific, effective 1 January 2012.
Kreis was previously head of private banking Asia-Pacific; De Ferrari will take on this role. De Ferrari is currently head of private banking Italy and will relocate to Singapore on 1 August to assume the role of deputy head of private banking Asia-Pacific before taking up the more senior role on in January. He will report to Walter Berchtold, chief executive of private banking, and Osama Abbasi, chief executive of Asia-Pacific.
The former chief of German central bank Bundesbank, Alex Weber, was cleared to cleared to join UBS, which tapped him as its next chairman in early July. Weber stepped down as Bundesbank chief at the end of April. Weber plans to join the UBS board of directors next May and become chairman in 2013. Kaspar Villiger will step down as chairman in 2013. Weber was president of the Deutsche Bundesbank from 30 April 2004 to 30 April 2011. Before that, he was a professor of economic theory and international economics, teaching at various universities in Germany. In addition, he was the director of the Centre for Financial Studies in Frankfurt.
Merrill Lynch Wealth Management made a trio of hires to expand its Swiss private banking operations in Geneva, appointing Concetta Caruso as chief operating officer, Sophie Chapuisat as global head of intermediary business and Christopher Robinson as head of legal, all at Merrill Lynch Bank (Suisse).
Caruso was latterly at Capital Group, where she was global head of global institutional operations, responsible for supporting the firm's business development. Chapuisat joined from Banque Heritage (Suisse) where she was chief strategy officer responsible for business strategy and development. Robinson was latterly group chief compliance officer at Hinduja Bank, before which he worked at Union Bancaire Privée for ten years as deputy chief compliance officer and deputy chief of legal.
REYL Group acquired Zurich's Solitaire Wealth Management and named the latter's founder, Thomas Dürmüller, to head up operations in Zurich.
Fleming Family & Partners acquired Zurich-based wealth manager Gebhard, Corrodi and Partners and named Urs Gebhard and Christoph Corrodi to join the board of FF&P.
The former chief executive of RBS Wealth International, Gary Müller, was named head of strategy Europe at EFG International. Müller also joined the management committee of EFG Bank, the firm's Swiss subsdiary. Müller will support Alain Diriberry, CEO of the European business, in setting strategy for the business and then implementing it.
North America
Gibraltar Private Bank appointed Jonathan Hill as investment strategy specialist for its Coral Gables, Florida headquarters.
Hill previously served as a trader analyst with the Federal Reserve Bank of New York's treasury market policy group and cross market monitoring group. Prior to that, he was a trader and junior fund manager at BAC Florida Investments in Miami and an analyst at ABN AMRO in London and New York. At his new role, he will be working within the bank's wealth management division.
Founders Financial Network added financial advisory veteran Jovita Honor to its growing San Francisco Bay Area team.
Honor joined from Prialta Advisors where she served as founding principal. In her new capacity, she will be divided between the firm's Cupertino and Palo Alto branches, with a focus on women with special tax complexities, such as a divorce or a company liquidity event.
Boston Private Bank & Trust Company appointed Thomas Anderson as senior vice president and chief investment officer. Anderson latterly worked at State Street Global Advisors, where he was vice president, global head of ETF strategy and research.
He joined the investment management and trust team at Boston Private, charged with researching strategic investment opportunities for both individual and institutional clients.
Fieldpoint Private Bank appointed John Palazzetti as director of private banking and advisory.
Palazzetti previously served as managing director and director of professional development at Morgan Stanley Smith Barney. In his new role, he will oversee the firm's branch expansion and recruitment initiatives for the private banking, wealth management, business banking, family office, and trust services divisions. In addition, he will also serve as president of Fieldpoint Private Securities, which is currently in transition following its takeover of broker-dealer Nutmeg Securities in June.
First Republic Bank named Dale Smith as a managing director at its San Diego office.
Prior to First Republic, he was with Wells Fargo Private Mortgage Bank as vice president and branch manager in San Diego.
UBS added two advisors with a combined production of $1.2 million and assets of $100 million to its Wealth Management Americas business. Howard Leon and Anthony Mazzo transferred to UBS' Boca Raton office from Oppenheimer, reporting to Michael Ludwig, the branch manager.
Bob Moore will leave his post as managing director of the Butterfield operations in Guernsey to lead the development of the firm's international trust business.
As executive vice president and head of group trust, Moore will oversee the group's expansion in the field from its six jurisdictional offices in Bermuda, The Bahamas, Cayman, Guernsey, Switzerland and the international private office in London.
Moore's former deputy, John Robinson, takes over his responsibilities at Butterfield Bank in Guernsey. Robinson, who is chairman of the Association of Guernsey Banks, joined the firm in 2001 from CIBC.
US Bank appointed Kurt Silberstein as managing director of alternative investments for Ascent Private Capital Management, its unit for clients with over $25 million in investible assets.
In this role Silberstein will head up Ascent's alternative investment team, which sources, researches, and provides due diligence for alternative investments such as hedge funds, private equity, venture capital, real estate, and other structures. He is also charged with building the team.
He joins from California Public Employees Retirement System, where he was senior portfolio manager for global equities, and will report to Dan Rauchle, Ascent's chief investment officer.
Manulife Asset Management added to its equity capabilities with a new US large-cap growth team based in Charlotte, North Carolina.
The four-strong group of investment managers will be led by Shannon Reid, senior managing director and senior portfolio manager. He latterly held a similar position at the strategic large-cap growth equity team at Wells Capital Management, which he joined when it acquired Evergreen Investments in 2009.
Joining him are three portfolio managers who have worked with him for over ten years: Jay Zelko, David Chow and Curtis Ifill. Like Reid, they all joined Wells Capital after the purchase of Evergreen Investments, where Zelko started in the late 80s and Chow and Ifill in the mid-90s.
HSBC Private Bank appointed Cecilia Smith - latterly of BNY Mellon - as senior vice president and relationship manager.
Smith is based in Miami and will be responsible for the bank's high net worth clientele in the South Florida area. She joins from BNY Mellon, where she served as senior director in the wealth management division. Prior to that, she held various key positions in the high net worth segment of Wachovia Bank. At HSBC, she reports to Victoria Garrigo, southeast regional manager of HSBC Private Bank.
Raymond James hired a team of high net worth advisors with over $500 million in assets.
Effective immediately, Thomas Seiler and Patrick Seiler become part of the company's Newton, Pennsylvania operations. Thomas started out at Merrill Lynch in 1990 before joining Smith Barney in 2005, while Patrick began with AG Edwards in 1995 and then to Merrill Lynch. The two transitioned to Smith Barney together, where they focused on high net worth clients and their families.
In their new posts they will be working closely with Ryan Wayne, financial advisor, Nicole Morawski, senior registered service associate, and Ross Hart and Terri Schafer, client service associates.
Kansas-based American Century Investments added to its international credit team with the promotion of Simon Chester to the role of portfolio manager in London, following ACI's receipt of regulatory approval from the UK's Financial Services Authority to manage investment portfolios from its London office.
Chester joins senior portfolio manager John Lovito and portfolio manager Federico Garcia Zamora on the London-based international fixed income team, which invests in corporate securities outside of the US.
First California Financial Group appointed Gilbert Dalmau as executive vice president and chief banking officer of First California Bank.
Dalmau stepped in from Americas United Bank, where he was president and chief executive. He also previously served as president of the Southern California region for First Bank & Trust of St Louis.
Tompkins Financial Advisors, the wealth management arm of New York financial services firm Tompkins Financial Corporation, appointed Stephen Krauss as senior wealth advisor.
Fidelity Investments appointed Scott Couto as president of Fidelity Financial Advisor Solutions, formerly Fidelity Investments Institutional Services.
Cuoto is the interim leader of the division and was previously the executive vice president for product management and marketing. Before joining Fidelity, he served as chief operating officer for Evergreen Investment Management Company and in various key roles at Liberty Funds in Boston. He reports to Gerard McGraw, the president of Fidelity Institutional.
Deborah Fuhr, global head of exchange-traded funds research at BlackRock and one of the world's top experts in the field, is leaving the company.
It is unclear what Furh's next move will be. She previously worked with ETFs at Morgan Stanley for 11 years before joining Barclays Global Investors in September 2008, which was acquired by BlackRock a year later.
Sloane McCarron Capital Advisors, the newly-established wealth manager and multi-family office in Massachusetts, hired Chris Pellegrino as managing director and chief investment officer.
Pellegrino joins from BNY Mellon and Standish Mellon Asset Management, where he led a team with $30 billion in assets under management. He is a member of the Boston Security Analyst Society and was chairman of its fixed income committee between 2007 and 2011.
The firm was launched last month in Quincy, Massachusetts, by Jonathan Sloane and Dennis McCarron.
First Republic hired David Siebenlist as a senior relationship manager to focus on clients in San Francisco and Marin counties, out of the bank's headquarters in San Francisco.
Before joining First Republic, Siebenlist worked at Bank of America in global wealth and investment management. Before that, he was at Wells Fargo in the San Francisco private banking group and Citigroup in New York City and San Francisco.
US Bank appointed Michael Ott as central region president for the private client reserve unit.
Ott adds to his current position as the Twin Cities (Minneapolis and St Paul, Minnesota) market leader of the same division. In his expanded role, he will lead a team of more than 300 investment, trust, private banking, advisory, and financial planning professionals representing over $15 billion in assets under management. Prior to US Bank, he was a managing partner at Somerset Asset Management in Minneapolis.
Gibraltar Private Bank & Trust hired Randall Vitale as senior vice president, market executive for its Broward County, Florida operations.
Vitale joined from SunTrust, where he served for the last 10 years in various wealth management roles, most recently as the first vice president, client advisor for the legal specialty group. In his new role, he will be responsible for managing the bank's existing relationships and developing new business within his area.
UBS Wealth Management Americas appointed Ajay Mehra as head of manager and fund research and managing director.
Mehra previously served as portfolio manager and partner at Columbus Nova, where he managed a global long-biased equity fund and worked with investment clients in emerging markets.
At UBS, Mehra will be responsible for delivering investment advice and guidance to financial advisors and clients, covering over $100 billion in institutional and retail managed separate account assets and more than $200 billion of mutual fund assets. He reports to Tony Roth, head of wealth management strategies.
Carne Global Financial Services hired John Ackerley as a director within its Cayman Islands team. He joined fund directors Peter Heaps and Roisin Cater in providing governance services to Cayman-domiciled funds.
Before joining Carne, Ackerley was working as a senior vice president with Maples Finance.
UBS Wealth Management Americas brought in eight new advisors with a combined total of more than $1 billion in assets and $9.25 million in production.
James Mahoney joined the Swiss bank's Palm Beach office in Florida from Bank of America Merrill Lynch. He has a T12, or net income, of $1.9 million and assets under management of $329 million. In his new role he reports to Bradford Smith, the complex director.
The Lighthouse Group, composed of Paul Stanislau, Alert Lucci, and Peter Navaretta, joined the Stuart, Florida branch from Morgan Stanley Smith Barney. The group has a T12 of $1.25 million and AuM of $161 million. They report to Timothy Durno, the branch manager.
Also from MSSB is Tate Wesley, who joined the Oakbrook Terrace, Illinois branch. Wesley has a T12 of $3.2 million and AuM of $227 million. He reports to Dennis Christensen, the complex director.
Father and son team James Fleck and Jason Fleck of The Fleck Group are now part of UBS's Bend, Oregon office from DA Davidson. The duo has a T12 of $1.2 million and AuM of $160 million. They report to Justin Steers, the Oregon complex director.
Finally, joining the Chicago Tower office is Mark Waldman, who came from Credit Suisse. Waldman has a T12 of $1.7 million and AuM of $151 million.
A former vice president at JP Morgan launched an independent advisory firm in Chicago, specializing in affluent families.
Avocet Capital Management is led by Alan Loewy, a former VP in private banking at JP Morgan, where he managed some $300 million in client assets. He joined JP Morgan in 2009 from the investment management division of Goldman Sachs.
CONCERT Global Group named industry veteran James Lynch as the new president of its wealth management division.
Lynch previously represented Wall Street giants such as Morgan Stanley and Bank of America. In his new job, he will manage relationships with breakaway brokers and registered investment advisors who are disenfranchised with the wire house firms and want to set up their own businesses, the firm said.
RBC Wealth Management appointed former Kleinwort Benson private wealth head Martin Heale as head of Americas for its UK division.
Heale will lead the team of relationship managers responsible for RBC Wealth Management UK's US, Canadian, Latin American and Caribbean client base. He joins as a managing director based in London, reporting to Philip Harris, head of private client wealth management, RBC Wealth Management UK.
Beverly Hills Wealth Management named Anita Brown as senior vice president and wealth management advisor.
Brown joined from Morgan Stanley Smith Barney, where she served as a VP and financial advisor. She also previously worked for Citigroup Trust and Wells Fargo Bank as a high net worth portfolio manager. Her new role takes effect immediately.
TD Wealth Management appointed Stephen Bostic as team leader for Northern New England.
Bostic joined the bank in 1999 and most recently served as small business market manager for Massachusetts and Rhode Island.
Northern Trust promoted William Morrison, currently chief financial officer and executive vice president, to president and chief operating officer, a transfer that will be completed on 1 October.
In his new role as COO, Morrison will have the company's heads of personal financial services, corporate and institutional services, global investments and technology reporting to him. He will continue to answer to Frederick Waddell, chief executive and chairman of Northern Trust.
The COO role is a newly-created position, marking an expansion at the Chicago-based firm. Morrison has spent 15 out of his 38 years in the business at Northern Trust.
To replace him as chief financial officer, the firm hired Michael O'Grady, who will join from Bank of America Merrill Lynch in August. O'Grady was latterly managing director and responsible for the depository institutions group for the Americas at BoA Merrill Lynch.
Franklin Templeton Multi-Asset Strategies, the asset management group's global investment platform, expanded its global tactical asset allocation team with the appointment of five new investment professionals.
Todd Saunders, senior global tactical asset allocation portfolio strategist, Alexander Hug, portfolio strategy analyst, as well as Victoria Quach, Billy Tranand and Cindy Wu, all quantitative research analysts, will report to Samer Habl, managing director of global tactical asset allocation.
NWK Group, the registered investment advisor that caters to high net worth individuals and their families, appointed Christine Lim as wealth manager.
Lim joined from Charles Schwab, where she served as vice president of client services in San Francisco for nearly five years. NWK Group has an estimated $32.6 million in assets under management.
WSFS Financial Corporation, the parent firm of WSFS Bank, created a trust advisory board composed of seven members.
Acting as chairman of the trust board is John Field, a managing partner of Greenfield Associates, who was also formerly at JP Morgan & Co for 33 years. Joining Field are Timothy Cashman, John Herdeg, John Nesbitt, Donald Delson, Zissimos Frangopoulos and Calvert Morgan.
Cashman, Herdeg, and Nesbitt are the three organizers of Christiana Bank, while Delson, Frangopoulos and Morgan are directors at WSFS Financial Corporation. Frangopoulos joined the WSFS board as part of the takeover of Christiana.
Nancy Kistner of US Trust was chosen as 2012 chair-elect of the board of directors of the Certified Financial Planner Board of Standards.
Kistner, who is managing director and wealth planning solutions market director at US Trust, Bank of America Private Wealth Management in New York, will begin her duties as chair-elect on 1 January 2011. She takes over the chair-elect position from Alan Goldfarb, who will begin his term as chair on the same date.
Three former executives at Old Second National Bank launched a new advisory firm in Illinois.
Clear Perspective Advisors was founded by principals Stewart Beach, Michael Morcos and Jonathan Hylton, who are joined by Nicholas Latko. All four were at the wealth management group at OSNB, with Beach serving as executive vice president and head of the division.
The firm is a registered investment advisor operating in Aurora and St Charles, Illinois, which provides financial planning strategies, investment advice, asset allocation and portfolio construction recommendations to individual and institutional clients.
The Colorado-based independent wealth management firm Crestone Capital Advisors appointed Michael Sherman as president of the firm.
In his new role, Sherman will be accountable for the implementation and execution of the firm's business plans, and will report to Eric Kramer, the chief executive officer of Crestone. Sherman was already a principal of Crestone, and has been part of the firm's investment committee since 2002.
Wall Street veteran Elle Kaplan launched a New York-based boutique investment company that specializes in the needs of individual investors.
Lexion Capital Management was founded in November 2010 and was initially open to accounts of personal friends and family, but is now being offered to other investors, the firm says.
Presently, the company is preparing to introduce a new division dedicated to investors with at least $150,000 in their portfolios before the end of the year. Plans to launch Elle Kaplan Quant, a hedge fund that operates via proprietary trading, are also in the works for 2012.
Berkshire Bank appointed Allan Costello as senior vice president and audit and compliance manager for its risk management division.
Costello spent the last three years as director at Accume Partners and has also worked for the likes of Charter One Bank, Rhinebeck Savings Bank, Troy Savings Bank, and Key Corporation. In his new position, he will lead Berkshire's internal audit and compliance teams throughout the company.
Butterfield Fulcrum, the European financial services firm that specializes in alternative assets, hired Jeffrey Strauss as president of its US operations, based in New York.
Strauss most recently served as global head of sales at HedgeServ Corp. He also previously served as managing director of business development at Butterfield Fulcrum in the past.
On his return to Butterfield, he will be responsible for all aspects of US operations, including sales, marketing, operations and growth. He reports directly to Glenn Henderson, chief executive.
Capital Guardian's Intracoastal Family Office, based in West Palm Beach, expanded its team with the appointments of Margo Kohlhoff as relationship manager and Kathryn Crabtree as technical specialist.
Kohlhoff joined from local wealth management firm Carl Domino where she was director of marketing and manager for compliance and operations. Crabtree is a recent graduate from Palm Beach Atlantic University and has completed her internship with IFO.
The California Bankers Association selected Mary Allis Curran, who heads up Union Bank's private bank, as chair-elect for 2011-2012, and as chair for the 2012-2013 board.
Curran heads the private bank at Union Bank, overseeing the private banking, wealth planning, and trust and estate services for HNW individuals, non profits, foundations, endowments, and select professional service firms.
Gibraltar Private Bank and Trust senior vice president Danilo Rodriguez resigned.
The decision came at a troubled time for the bank after receiving a cease and desist order last year owing to problem assets and anti-money laundering compliance issues. The company, along with TD Bank, had been linked to a $1.2 billion Ponzi scheme by disbarred attorney Scott Rothstein.
St Louis-based BAM Advisor Services made Madaline Creehan, Joe Goldberg and Al Sears principals of the firm, and appointed Jeff Remming as its chief operating officer.
Creehan, Goldberg and Sears all continue in their current capacities as well as being principals. Creehan is a wealth advisor at Buckingham Asset Management, which is part of the same group of companies; Goldberg is director of retirement plan services for BAM; and Sears is the director of fixed income for BAM Advisor Services.
As COO, Remming joins the firm from a CPA firm where he was an accountant.
Russell Investments, the Seattle-based independent advisor, named Len Brennan as president and chief executive of the company.
Brennan took over from Andrew Doman, who moves on to become chairman of the board.
Brennan first joined Russell in 1985 and stayed until 2005, when he moved to Rainier Investment Management to serve as president and chief executive. He recently returned to the firm as CEO of its Europe, the Middle East and Africa business, a job he will continue doing in parallel with his new responsibilities.
Barclays Wealth hired Hans Olsen – latterly of JP Morgan - as managing director and head of investment strategy for the Americas.
In this newly-created role, Olsen will help develop the firm's asset allocation with a focus on delivering regionally-customized investment strategies for wealthy clients in America. He will be based in New York and report to Aaron Gurwitz, chief investment officer at Barclays Wealth.
Olsen joined from JP Morgan, where he had served as chief investment officer for private wealth management since 2007.
HighTower brought in a new advisor team to expand its high net worth business in Virginia.
VWG Wealth Management is led by John Verfurth, Richard Weeks, and Jeff Grinspoon, who will all be serving as managing directors and partners at HighTower. VWG is a Washington, Virginia-based group with around $600 million in assets under management; its clients usually have between $1 million and $10 million in investible assets.
All three were latterly at Morgan Stanley Smith Barney. Verfurth spent all of his 16 years in the financial services industry at MSSB, while both Weeks and Grinspoon joined the brokerage giant in 2001 from Legg Mason.
Nashville Bank & Trust promoted two bank staff to senior positions.
Jamie Nicholson moved up from being a senior wealth advisor to senior vice president and team leader for wealth management services. Andrew May, the chief financial officer, expanded his role to include being team leader of the portfolio strategies unit.
Bank of America's head of legacy asset servicing, Terry Laughlin, is set to become the bank's chief risk officer this autumn, among other group-level changes at the financial services giant.
Lauglin's move is expected be completed in September and the global compliance executive, Paula Dominick, is filling in on an interim basis. BofA's former chief risk officer, Bruce Thompson, took on the role of chief financial officer, where he replaced Chuck Noski.
Meanwhile, Noski began his new work as vice chairman. Based in Los Angeles, he will be involved in strategic and capital management matters, the resolution of legacy issues and client development activities.
In another development, Gary Lynch began working as global head of legal, compliance and regulatory relations - a newly-created role at the firm. He was latterly vice chairman of Morgan Stanley in London, and has now moved to New York.
Citi Private Bank hired Perry Brown from Northern Trust as a private banker and managing director in Palm Beach, Florida.
Brown held various roles at Northern Trust since joining the firm in 1999. Most recently he was a managing director in Wealth Advisory Services for the Palm Beach region. At Citi he reports to Mark Maller, head of the company's private bank in Florida.
HSBC Global Asset Management appointed Deborah Hazell as regional head of its North America unit.
Hazell joined from Fischer Francis Trees & Watts where she was president and chief executive until May 2011. In this new role, she will be responsible for the company's development strategy in the US, Canada, and Bermuda. She reports to Kevin Martin, head of retail banking and wealth management and marketing for North America.
Morgan Stanley hired Devon Baranski to lead its wealth management operations in the US Southwest.
Baranski stepped in from Leerink Swann, where he served as wealth management head. He also previously worked at the private banking and investment group of Merrill Lynch. He will be based in Los Angeles.
UK-listed Aberdeen Asset Management hired Melissa Reagan as head of property research for the Americas, in a bid to boost the firm's US presence.
Reagan will be based in Philadelphia and report to Andrew Allen, Aberdeen's director of global research. She will join a research and strategy team that after her inclusion on 20 July comprises 13 individuals in eight countries.
The company confirmed that it is planning to make more additions to its Philadelphia office later this year.
Atlanta-headquartered SunTrust Banks named Ernest Dawal as chief investment officer for its private wealth management and institutional investment solutions businesses.
Dawal most recently served as executive vice president and senior director of investments at Wells Fargo Wealth Management. He was also the CIO for the wealth management unit of Wachovia before it merged with Wells Fargo. In his new role, he is responsible for all business units under the two divisions. He reports directly to Willem Hattink, the head of private wealth management and institutional investment solutions.
Russell Investments promoted John Harrell and Paul Izzo to the role of national account executives, newly-created positions at the firm to drive its advisor-sold business in the US bank channel.
During his career before Russell, Harrell worked at Dawson where he was involved in the launch of the bank investment platform.
Izzo, who is based in Houston, manages Russell's bank channel distribution program in the eastern United States. Prior to joining Russell in 2009 as a regional director, Izzo served as regional vice president with AXA Equitable.
TD Wealth Management appointed Arthur Wasserman as a vice president and private banking officer at its Providence, Rhode Island branch.
Wasserman came to the firm from BNY Wealth Management, and has over 25 years of wealth management experience. He will be working with high net worth individuals and institutions throughout the area.
UBS Wealth Management Americas hired a duo from Morgan Stanley Smith Barney to strengthen its Arizona business.
Matthew Meyer and Christian Stout operate under the name Meyer Stout Group and reportedly have $1.3 million in annual fees and commissions and $133 million in assets under management. At UBS they report to Charlie Cajero, branch manager.
Bank of Guam named Amoretta Carlson as vice president of BG Wealth and Trust Departments.
Carlson joined Bank of Guam in 1983 and served the business development, customer service, and real estate units before moving to the trust division in 2005. She is joined by Ann Roth as vice president, and Mike San Nicolas and Alexandra Taitano as assistant vice presidents. The trio came from BG Wealth Management/Money Concepts.
City National Bank bolstered its Manhattan operations by adding two bankers who specialize in entertainment industry clients.
Stepping in from Wells Fargo in New York is Boris Gluzberg as vice president and senior relationship manager. He specializes in the affairs of ultra-wealthy families and has previously worked for both BNY Mellon Wealth Management and Citigroup North America. He reports to Rich McCune, the senior vice president who heads City National's NY entertainment division.
Joining the firm from Comerica Bank in Los Angeles is David Oliver as vice president and relationship manager. He brings extensive experience as a banker to the film and television industry. He reports to David Acosta, senior vice president and team leader in New York.
Toronto- and New York-listed Sun Life Financial announced a number of management changes, including that chief executive Donald Stewart will retire on 30 November, with Dean Connor, currently chief operating officer, due to replace him.
The financial services giant said Stewart was retiring in line with company policy, and would work closely with Connor until the latter gentleman stepped in as president and CEO on 1 November.
In other changes, James Sutcliffe, currently chairman of the risk review committee, will takeover from Osborne as the firm's chairman on 1 December.
UMB Bank appointed Todd Duncan as head of its corporate trust and wealth management business in Colorado.
In this expanded role, Duncan will be responsible for investment and wealth management planning in the Colorado market while maintaining his current position as head of the corporate trust division in St Louis, Kansas City, Denver, Indianapolis, Wichita, and Oklahoma. He will relocate to Denver later in the summer.
Northern Trust named Richard Leider as vice president and wealth strategist for its San Francisco office.
Leider stepped in from Tano Capital, where he led the global real estate and private equity practice. Earlier, he headed his own institutional asset management advisory firm, the Leider Group. He reports directly to Tim Geraghty, the region president.
Europe
Claude Chene, latterly chief executive and chairman of AllianceBernstein, was appointed to join Ignis Asset Management as global head of distribution and board member in October. He reports to Chris Samuel, CEO of Ignis.
AllianceBernstein hired three new sales specialists: Mirko Boettcher was named head of European third-party distribution; Gunnar Knierim was appointed as an advisor for Germany and Elizabeth Para joined as product manager, business manager. Boettcher spent the past decade at Schroders Investment Management as global relationship manager within the financial institutions team, Knierim latterly held senior sales roles at Pioneer Investments' German arm, and Para was most recently a currency investment strategist at London-based Overlay Asset Management.
Bruno Vanier, co-chief investment officer at Edmond de Rothschild Asset Management, left the company at the end of July.
UniCredit appointed Helmut Bernkopf as head of its private banking division, reporting to general manager Roberto Nicastro. From September 2008 Bernkopf was head of corporate and investment banking at UniCredit's Bank Austria unit and a member of the Austrian bank's management board.
Richard Evans resigned from his position as co-manager of Martin Currie's Asia-Pacific fund, effective 30 September. He joined the firm in 2004 and will be replaced by Paul Danes who moves to the Asia team. Danes joined Martin Currie's Japan team in 2007, before which he managed Japanese funds for Nordea Investment Funds in Luxembourg.
Credit Suisse hired three bankers for its Spanish private banking arm: former M&G Valores analyst Mariano Alierta Sancho and former Caixa and Morgan Stanley private banker Rocio Ceron Sanchez as client advisors; UBS banker Veronica Lopez-Ibor Vega-Penichet for the fund management arm of its private bank in Spain.
Crédit Agricole hired Bernard Delpit as its new group finance director, effective 29 August 2011, replacing Bertrand Badré, who is leaving the Crédit Agricole Group after four years. Delpit was latterly deputy CEO and CFO of the La Poste group, which he joined in June 2009. In his new role Delpit reports to Michel Mathieu, deputy CEO of Crédit Agricole in charge of central functions, insurance and asset management.
Lombard Odier Investment Managers hired Donato Savatteri as country head in Italy (based in Milan) and Frédéric Cruzel as head of sales in France (based in Paris). Savatteri was latterly commercial director for Franklin Templeton Investments in Italy, having previously worked for UBS, Crédit Agricole and JP Morgan. Cruzel was most recently deputy sales director for France at Amundi Asset Management. Both appointees will report to Marius Wuergler, who is responsible for the company's European sales efforts.
Investec Trust named Natacha Onawelho-Loren, who will be based in the firm's Geneva office, as head of legal. In her previous role, Onawelho-Loren held a similar position in the Geneva branch of another international trust group.
Close Asset Management's head of wealth management, Steven Mendel, left the company and was replaced by Andrew Fay, former chief executive of Cavanagh. Mendel began at Close Asset Management in November 2009.
Peter Casanova took over as head of equity research at Bank Sarasin & Co, replacing Rainer Männle, who moved to lead the equity team in asset management at the Swiss bank. Casanova reports to Jan Poser, head of research and chief economist at Sarasin. He joined from the Luzerner Kantonalbank, where he was in charge of research and investment policy.
Neuberger Berman appointed Marco Avanzo Barbieri as senior vice president of Italian distribution. Avanzo Barbieri was previously a sales and client service executive at Western Asset Management. In his new role he reports to Dik Van Lomwel, managing director and head of Europe and Middle East.
Kedge Capital Holdings, the Jersey-listed holding company for the Bertarelli Family Investments, appointed Stefan Meister as COO, who will take office in September. Meister replaces Phil Swan, who is taking on a non-executive supporting role for the Bertarelli family members, the Swiss-Italian billionaire clan.
JP Morgan Private Bank in France added Francois-Xavier Cuvelier and Nathalie Conte as private banker and senior investor respectively to be based in Paris. Cuvelier was latterly a private banker at Lazard Frères Gestion for five years. Meanwhile Conte joined from Merrill Lynch Bank of America's global wealth management unit where she was a financial advisor for fifteen years. In their new roles the pair report to Jean-Baptiste Douin, head of the private bank in France.
The Guernsey-based unit of Butterfield Bank promoted senior manager Richard Saunders to head of European asset management. Saunders joined Butterfield to lead the Guernsey investment team in 2000.
State Street Global Advisors appointed Kevin Thomson and Adam Sadiq as sales directors for Europe, Middle East and Africa. The new additions are based in SSgA's London office and responsible for the distribution of liquidity products across the EMEA region. Both answer to Jennifer Hole, who is regional head of the company's cash business.
Merrill Lynch Wealth Management appointed Amilcare Police, latterly at HSBC as EMEA head of equity derivatives sales and multi-asset third-party distribution sales, as head of EMEA (Europe, Middle East and Africa) credit and banking, based in London. Police reports to Ileana Musa, head of international credit and banking, and locally to David Jervis, head of Merrill Lynch Wealth Management EMEA.
Credit Suisse named Antonio Viana-Baptista as chief executive of the bank's operations in Spain and Portugal, replacing Abril-Martorell, who stepped down from the position in March and continued to serve the company as a senior advisor.
Viana-Baptista reports to Fawzi Kyriakos-Saad, CEO of EMEA. Viana-Baptista was latterly in the telecommunications and banking sectors, having previously been an executive board member at Banco Portugues de Investimento and a partner in the Iberia office of McKinsey & Co. He is currently a non-executive director of the companies Semapa and Jeronimo Martins.
UBS appointed Philippe de Loubens de Verdalle as co-head of the family office team at UBS Wealth Management in Paris. Latterly at HSBC-CCF for 18 years, de Loubens de Verdalle was most recently a managing director at Nobel, the HSBC France subsidiary.
Societe Generale appointed Bruno Prigent as head of Societe Generale Securities Services, effective 30 September 2011. He replaces Alain Closier, who will leave the group next October after 34 years to give a new direction to his career.
Berenberg added Matthew Stemp to its London team. Besides his responsibility in London, Stemp will also work with Berenberg Asset Management in Hamburg, to develop its presence among UK institutional clients. Stemp previously spent 17 years at UBS Global Asset Management, latterly in charge of developing and managing all client relationships in the UK.
Goltsblat BLP appointed Evgeny Timofeev as a partner and head of its Russian/CIS tax practice. Timofeev joins from Salans, where he was a partner in the Moscow office and co-head of the firm's global tax practice.
Asia-Pacific
Credit Suisse named Marcel Kreis as chairman of private banking Asia-Pacific and Francesco de Ferrari as head of private banking Asia-Pacific from 1 January 2012. Kreis previously had been head of private banking Asia-Pacific; De Ferrari will take on this role. De Ferrari is currently head of private banking Italy and will relocate to Singapore on 1 August to assume the role of deputy head of private banking Asia-Pacific before taking up the more senior role on in January. He will report to Walter Berchtold, chief executive of private banking, and Osama Abbasi, chief executive of Asia-Pacific.
Mercer promoted Russell Clarke, the chief investment officer for Asia-Pacific, to the new role of global CIO, mainstream assets. Clarke is based in Australia and reports to Andrew Kirton, the London-based global CIO. Meanwhile Cara Williams took up the role of global head of the wealth management business. Williams was previously the global chief operating officer at Mercer's investment consulting arm.
Bank of America Merrill Lynch hired Hans Diederen as managing director and head of Southeast Asia advisory under the wealth management division. Diederen is now based in Singapore and reports to Michael Benz, head of Asia Pacific wealth management, for the role. He was previously the chief executive of Asia private banking at ABN AMRO in Hong Kong.
London-headquartered Western Asset Management named Chia-Liang Lian as head of investment management in Asia, excluding Japan. Lian joined from Pimco, where he was in charge of the emerging Asia tams in Singapore. He remains in Singapore for his new role.
Singapore-based United Overseas Bank said it plans to grow its private banking arm to take advantage of the growing number of wealthy individuals in Singapore and the region. UOB, the city-state's third largest banking group by assets, intends to increase the number of its private bankers to about 200 by 2016 from more than 40 currently.
JP Morgan Private Bank appointed three executives for its India offshore team. Kiriti Chauhan stepped in as managing director, banker of the India offshore team based in Dubai. Chauhan is from Standard Chartered Bank, where he worked for the last 20 years, most recently as head of origination and client coverage for wholesale banking in Qatar.
Nisar Sindhi joined as executive director, banker of the India offshore team. He previously managed the ultra high net worth and high net worth business of Citibank's wealth management unit in Dubai. Deepak Saluja joined as executive director, banker of the India offshore team based in Singapore. Saluja joined from Credit Suisse India, where he was part of the founding and senior leadership team for the wealth management group.
HSBC Global Asset Management promoted Bill Maldonado to chief investment officer, Asia Pacific, a Hong Kong-based role months after relocating Chris Meares, chief executive of the private bank. For his new role, Maldonado will relocate from London to Hong Kong in August and will continue to report to global chief investment officer Chris Cheetham. Locally, he reports to Joanna Munro, chief executive of Asia Pacific.
Aviva Investors named Beng Eu Lim as head of institutional business development for Asia Pacific. Lim joins from Turner Investments where he led investment management efforts. He will be based in Singapore reporting to both Erich Gerth, the chief executive for global business development, and Tahnoon Pasha, the CEO for Singapore.
MLC & NAB Wealth added three members to its retirement solutions unit. Paul Stratton, Michael Tobin, and Remi Bouchenez was promoted to AXA's North division reporting to Andrew Barnett who himself joined from AXA early in the year. Stratton was the head of platform development and is now the head of product operations. Tobin, previously the head of product development, is now the head of product development for MLC, while Bouchenez, formerly the risk manager for structured solutions, is now head of financial risk management.
Bank of Singapore hired Richard Jerram as chief economist from Macquarie. He will work closely with Hou Wey Fook, chief investment officer. Jerram was previously head of Asian economics for Macquarie Capital Securities. Also BoS named Koh Siew Kim as an investment counsellor. She joins from HSBC Private Bank where she was senior director of investment counselling in Hong Kong.
JP Morgan appointed Steve Clayton as managing director and senior country officer for Malaysia. Clayton joins from Barclays Capital where he served as the chief executive for Malaysia for the last eight years. At JP Morgan, he will lead the company's overall franchise in the country and report to Todd Marin, the head of investment banking in Asia Pacific, the firm said in a statement. Clayton takes over from Clement Chew, who will be focusing on the bank's equity sales division. He remains based in Kuala Lumpur.
JP Morgan Private Wealth Management hired Mark Evans as managing director, market manager for expatriate clients in Asia and Salman Haider as managing director, market manager for Southeast Asia. Evans was previously managing director for expatriates in London for the Royal Bank of Canada and had also served for five years as head of global wealth management before that. Haider joined from Citibank's private client group, where he was the regional head covering high net worth client segments across 14 Asian markets. They both report to Peter Flavel, the chief executive of the bank's Asia private wealth arm.
RBC Dexia Investor Services, named Noelle Tan as director of relationship management for Singapore. She will report to Diana Senanayake, RBC Dexia's managing director of Singapore. Tan joins from State Street, where she was in charge of key client relationships for its custody business in Southeast Asia.
Barclays Wealth hired Asha Mathen as a director for its Chennai office. She was previously a vice president at the Indian private wealth management division of German lender Deutsche Bank.
Robeco, the Rotterdam-based investment management firm, named Tony Edwards as chief executive of its Asia Pacific division. Edwards joined from Neuberger Berman where he was head of Asia Pacific (ex-Japan). He will take over from Frances Chang, the CEO for Greater China and South East Asia who retired in 30 June. He starts 1 September 2011.
HSBC appointed Elizabeth Lee, a 16-year veteran of the bank to a newly created position of head of Asian market banking and Chinese business strategy. Lee was most recently senior vice president and district executive, New York City region.
Bank of Guam named Amoretta Carlson as vice president of BG Wealth and Trust Departments. Carlson has been with Bank of Guam since 1983. She is joined by Ann Roth as vice president, and Mike San Nicolas and Alexandra Taitano as assistant vice presidents. The trio come from BG Wealth Management/Money Concepts.
HSBC promoted Peter Wong as chairman of its subsidiary HSBC Bank China, to succeed Vincent Cheng who is retiring.
Wong, who joined HSBC in 2005, is currently HSBC's chief executive for the Asia Pacific region. He will continue this role as well as his new duties. He has around 30 years experience in banking.
Veteran private banker Lionel Kwok joined HSBC from Standard Chartered Private Bank to lead its investment counseling unit in Asia.
Technology firm SRL Global appointed Yvonne Barker-Layton as its marketing and client services director. In her previous role, Barker-Layton worked as a consultant in the marketing and client services division of a Geneva-based asset and wealth management company.