Executive Moves - May 2011
, 7 June 2011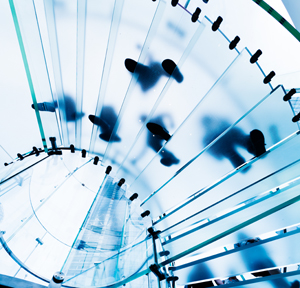 UK


Deutsche Bank appointed Tracy Clarke and Adam Buxton to its Jersey-based financial intermediaries team. Clarke has been with Deutsche Bank since 2004, joining the FIM team in June 2008 after having worked in the finance department and in business management previously. Buxton first joined Deutsche in 1997 to take on responsibility for global custody operations, before going to eventually become a relationship manager for the FIM team via a stint involved in the design and implementation of the bank's e-banking platform.

Investec Specialist Private Bank added to its growth and acquisition finance team, hiring Stephen White, latterly of Barclays. At Barclays, White was a senior member of the financial sponsors' portfolio team.

Goldman Sachs Private Wealth Management recruited former Thurleigh Investment Managers partner and portfolio manager David Livingston. Livingston left Thurleigh in April after having spent close to three years at the firm. In his former career he was an analyst at Albourne Partners and a research consultant at FreshMinds.

Brooks Macdonald Asset Management hired investment director Robert Seifert at its London office. Seifert spent the past five years with Cheviot Asset Management, where he was a private client investment manager and head of the sports desk. Prior to this he worked at UBS and Laing & Cruickshank. In his new role Seifert's responsibilities include running private client portfolios as well as driving new business with IFAs and private clients, with a particular emphasis on the sports segment.

Legal & General Investment Management named Suresh Sadasivan as its new head of Asian equities, succeeding David Riddle, who retired. Sadasivan, now working in London, was formerly based in Singapore as head of emerging markets equities for Old Mutual Asset Management. In his new role he reports to LGIM's head of international equities, Ian King.

Standard Life Wealth announced the departure of senior business development manager James England. England, who had been with Standard Life Wealth since 2009, was latterly charged with upping the profile of the firm's wealth offering among IFAs and other advisors. In his former career England was a director and client advisor for the Swiss banking giant UBS, having previously held senior roles at Grant Thornton and Deloitte Financial Consultancy.

HSBC Private Bank appointed Russell Prior to the newly-created position of head of philanthropy with effect from 4 July. He previously worked at the Charities Aid Foundation, where he was executive director of enterprise and philanthropy development. Prior reports to Steve Whiting, managing director and head of ultra high net worth teams, and functionally to Stephen Skelly, head of Europe, private wealth solutions.

Architas, the multi-manager arm of the French insurance and financial services giant AXA, brought in Cedric Bucher as head of business development as part of moves to expand in both the UK and Europe. Bucher joined from SEI in London, where he had been head of client investment strategy for the UK and EMEA.

UK-based boutique investment house Evercore Pan Asset expanded its development team with the appointment of William Tong as business development manager. Tong joined from Towry, where he was a member of the private client team and a business analyst.

Barclays appointed Graham Rogers as its new head of settlement, securities and asset servicing for Europe within its global shared services hub in Glasgow, which includes the firm's private banking division, Barclays Wealth. Rogers manages international teams from the Barclays Wealth and Barclays Capital businesses, reporting to the bank's global head of security settlements, asset services and tax operations. He joined from Morgan Stanley, where he was global head of cash settlements.

Arbuthnot Latham, the UK-based private bank, hired StJohn Gardner and Gregory Perdon as co-chief investment officers. Gardner has been with Arbuthnot Latham since 2005, when he joined from Merrill Lynch, where he had been director and head of the firm's managed fund service in the UK. Gregory, meanwhile, joined Arbuthnot in 2010 as head of alternative investments and alternative lending. He had latterly been head of alternatives at Arjent.

JP Morgan Private Bank added to its coverage of ultra high net worth clients in the Nordic region with three new hires in London. Pontus Aldell and Stephan Treschow joined as executive directors, while Bjorn Bohm was appointed as an associate banker. All three are based in London, reporting to Olivier de Givenchy, head of JP Morgan Private Bank in the UK.

A former relationship manager at HSBC Custody Services, Vicky Ackers, joined Royal London 360° as the firm's new head of investment. The Isle of Man-headquartered firm is the international division of the UK-based mutual life and pensions company, Royal London Group. The firm recruited Ackers as a replacement for Mark Kennett, who has been appointed head of investment strategy. Ackers held several senior positions on the Isle of Man prior to her role at HSBC, including custody manager at Rea Brothers, settlements supervisor at Coutts & Co and assistant manager, securities at Royal Bank of Canada.

Duncan Lawrie, the London-based private bank, appointed Jane Parry as head of marketing and business development. Parry latterly held senior roles in strategic marketing and client communications within the wealth division of Skandia International.

The former chairman of Adam & Co, Ray Entwistle recruited two former colleagues to join him in developing his new private banking venture, Scoban. Andrew Mulligan, former finance director at the Scottish private bank, joined Scoban in the same role. Meanwhile, Alan Young was appointed as group facilities director, having previously been part of Adam & Co's group facilities team.

The former head of discretionary sales at Ignis Asset Management, Jon Garland, joined Ardevora Asset Management next month as a partner heading up sales distribution. Garland spent six years at Ignis.

JM Finn hired Lucy Clapham as an investment manager at its Leeds office in the north of England. Clapham joined firm from Yorkshire-based stockbroker Redmayne-Bentley, where she managed client portfolios and played a key role establishing its office in Ilkley. During her career, she also worked at Hambros Bank in Leeds.

The firm also hired John Everall as a senior investment manager. Everall joined from the stockbroker Barratt & Cooke.

Schroders bolstered its FUM Multi-Asset business, hiring Aymeric Forest to its existing 60-strong team of multi-asset fund managers. Forest joined from BBVA Wholesale Banking & Asset Management, where he had been based in Madrid as global head of global investment solutions. Schroders, meanwhile, appointed Kate Jones as head of investment services, reporting to Alan Brown, the firm's chief investment officer. Jones was formerly head of structured solutions portfolio management at BlackRock.

UK asset manager Threadneedle has lost two US equity fund managers, Andrew Holliman and Richard Wilson, to rival firm Polar Capital. Holliman had been at the firm since 2004 and was latterly in charge of the Threadneedle Global Extended Alpha Fund. Wilson joined the firm more recently. Head of US equities at Threadneedle, Cormac Weldon took over running of the US fund with support from Stephen Moore, while fund manager Jeremy Podger took control of the Extended Alpha fund, supported by Steve Thornber.

Threadneedle named Irina Miklavchich as fund manager of its £130 million ($212.8 million) global emerging markets equity fund. Miklavchich joined existing managers Vanessa Donegan, head of Asia (ex Japan) and global emerging markets equities, and Rafael Polatinsky, who have been running the fund since September 2010. She took also take responsibility for other emerging markets portfolios at Threadneedle at a later stage. Miklavchich joined Threadneedle in February from Goldman Sachs. In addition, Threadneedle promoted Simon Brazier to head of UK equities. With immediate effect, he will assume sole responsibility for leading the UK equity team.

Previously, he co-managed the UK team with Leigh Harrison, who continues to manage the UK income franchise, in conjunction with his role as head of equities.

Artemis made two hires from LV Asset Management for its European equity strategies, appointing Mark Page and Laurent Millet as fund managers, effective September. Page was head of European equities at LVAM, before which he was director of Schroders Investment Management International and deputy head of a global equity team. Millet worked in Page's team at LVAM as a European fund manager.

Saltus Partners, the London-based family office boutique, boosted its IFA sales team with the hire of two new business development managers from Williams de Broë. John Muir has been brought in to cover Scotland and Northern Ireland, while Tony Albery has been appointed to look after IFAs in the southeast.

Jupiter Asset Management added Amanda Sillars and David Lewis to its Merlin fund of funds team as fund selection specialist and assistant fund manager respectively.

Sillars was latterly an investment director and executive director at JP Morgan Asset Management.

Nucleus, the IFA-owned wrap platform, made three new hires. Angela McGiffen was named client relations manager, while Aileen Jeffrey and Lauren Beveridge were appointed to provide client relations support. McGiffen, was latterly wrap administrator at Standard Life Savings. She is responsible for building relationships with new and existing IFA partners. Jeffrey was formerly pensions administrator at Capita Hartshead, while Beveridge was a customer services representative at Aegon Scottish Equitable.

Brooks Macdonald Asset Management appointed Conor Dempsey as an investment management director at its London office. Dempsey was latterly a private client portfolio manager at Barclays Wealth, having previously worked for Brewin Dolphin.

Dempsey now runs private client portfolios and works as part of the firm's research team specialising in emerging markets.

Pictet Asset Management, the asset management division of the Swiss private bank Pictet & Cie, expanded its northern Europe team with the appointment of Micael Hagelin as senior business development manager. Hagelin was latterly a Nordic sales director at Janus Capital International.

Matrix, the UK asset manager hired Ian Smith and David Naughtin, who both previously worked for Nevsky Capital, as analysts. Smith was latterly a specialist analyst covering Asia and Latin America financials at Nevsky Capital.

Scottish Widows Investment Partnership appointed Nick Thiem as head of discretionary sales within the SWIP wholesale distribution team, to be based in London. Thiem joins SWIP from Gartmore, where he was a discretionary account director, responsible for the distribution of Gartmore's investment funds and fund management capabilities to wealth managers.

Ollie Beckett took over management of the TR European Growth portfolio, part of London-based asset and investment manager Henderson, from veteran Stephen Peak on 1 July 2011. Peak managed the TREG portfolio since its launch in 1990 and is the head of Henderson's pan-European equities investment team.

The London-based investment manager Octopus Investments added Simon Reynolds to its multi-manager team. He previously worked at the Australian multi-manager Ipac, part of the AXA group. Reynolds works alongside fund managers Colin Lunnon and Bish Limbu.

BlackRock added Sanjay Gohil to its UK retail sales team in the newly-created role of head of nationals and networks as part of a drive to build up business with IFAs.

He will reports to Mark Elliott, BlackRock's head of UK retail sales.

MAM Funds, the UK asset manager, appointed Martin Turner to manage a new investment trust, the Diverse Income Trust, alongside Gervais Williams. Turner was latterly at Collins Stewart, where he was head of small-mid cap equities.

Cazenove Capital appointed Chris Rice to head up pan-European equity, replacing Tim Russell, who steps down from the role in July. Meanwhile, Steve Cordell was appointed to manage core UK long/short products. Russell spent 26 years in the investment industry and took a career break.

Bluefin Wealth Management, part of Bluefin Advisory Services, appointed Chris Durnian as a financial planner to be based in the firm's London office. Durnian joins from Lloyds Wealth Management, where he was a wealth management advisor.

Man Group appointed its chief operating officer, Emmanuel Roman, as an executive director, along with Matthew Lester as a non-executive director. Roman became COO of Man Group in October last year, after the firm's acquisition of its rival alternatives house GLG Partners. He joined GLG in 2005 as co-chief executive, having previously spent 18 years at Goldman Sachs.

The Tax Advisory Partnership, the London-based tax and compliance advisory firm for the high net worth, appointed Julian Brooks and Javie Favell to its private client team. They previously worked in senior management roles at KPMG and RSM Tenon, respectively.

Henderson, the asset manager, appointed two executive directors and a non-executive director. David Jacob, managing director of Henderson Investment Management and chief investment officer, and James Darkins, managing director, global property, were appointed to the Henderson Group board as executive directors. Kevin Dolan, a 32-year industry veteran, was appointed as a non-executive director.

Ashcourt Rowan, the wealth management arm of Syndicate Asset Management, appointed Paul Miles as director of intermediary services. Miles was latterly sales director at the discretionary fund management platform Parmenion

VFS Group, the financial advisor network, appointed Andre le Roux and Andrew Pletzer as managing director and general manager, respectively, of VFS Holdings.

VFS Holdings incorporates VFS International and VFS Europe Sàrl, the group's international wealth management and insurance brokerage businesses.

Dalton Strategic Partnership hired Peter Buxton as a partner with responsibility for the distribution of its Melchior Funds into the Nordic markets. Buxton joined DSP on 1 May from Gartmore Asset Management.

UK-based Legal & General Investment Management named Sacha Sadan - latterly of Gartmore - as director of corporate governance.

Brown Shipley recruited Graham Johnson from Adam & Co to take up the role of private client director for its London office. Johnson had been with the Royal Bank of Scotland-owned firm since 2006.

Ben Palmer, head of portfolio construction at Schroders, left the firm for personal reasons, returning to his native Australia with his family.

Switzerland

International law firm Baker & McKenzie announced that Thomas Salmon, latterly chief international trust officer at Citi Trust, Citi Private Bank, will join the wealth management practice as counsel to its Zurich office on 4 July.

Lloyds TSB Private Banking announced that Ricardo Sanchez-Hernandez will join the firm as a senior wealth structuring solutions consultant to cover Latin America, Europe, Middle East and Africa in June of this year. Sanchez-Hernandez, who will be based in Geneva, joins Lloyds TSB from JP Morgan Switzerland where he was a vice president.

Lombard Odier Darier Hentsch & Cie announced that Arthur Caye will join the firm on 2 August 2011, and become a managing partner from 1 January 2012. Caye joins the Swiss private bank from Capital Group in Geneva where he is currently a partner and research director.

Vontobel Group elected Herbert Scheidt, its long-standing chief executive, as chairman of the board of directors, while also elevating Clara Streit to the board for the first time. As chairman, Scheidt succeeds Dr Urs Widmer, who has retired after six years in the post. Vice chairman Dr Wolfhard Graetz opted not to stand for re-election, having held the post since 2005.

Banque Heritage added Peter Braunwalder to its board of directors following the arrival in February of Bernard Stalder and Jorge Esteve. Braunwalder is chairman of the board of Thommen Medical AG and was vice-chairman of the board of directors of the Association of Foreign Banks in Switzerland.

Europe

In France, La Banque Postale, the postal service's banking arm, named Daniel Roy as an advisor to the board in charge of wealth management, a role which includes a position on the firm's executive committee. Roy was latterly the chairman of HSBC Private Bank France's board of directors.

HSBC Private Bank France appointed Antoine Cahuzac, previously a senior corporate advisor at HSBC France, as its new chief executive. In his new role he is also a member of the EMEA global private banking executive committee.

Edmond de Rothschild Investment Management, the French arm of the Edmond de Rothschild Group, hired Etienne de Marsac, latterly of Natixis Asset Management, to join its tax and credit team. Marsac reports to Etienne Gorgeon, who heads the team.

Amundi Alternative Investment appointed Laurent Guillet, latterly deputy chief executive of the unit, as chief executive, replacing Andrew Watson, who is retiring. Guillet, who is based in Paris, joined Amundi Investment Solutions in April 2007, before which he worked as head of equity and fund derivatives sales for Europe, Middle East and Northern Africa in the capital markets divison of Calyon.

Credit Suisse in Jersey appointed former Close International Private Bank senior manager Mo Baluchi as head of intermediaries on the island, a newly created position.

In Luxembourg, VAM Funds added Pavan Varma, latterly a sales director at Fitzwilliam Asset Management, to its sales team – an appointment intended to help boost client relationships with wealth managers and discretionary and institutional investors in the UK and Continental Europe.

In Liechtenstein, Liechtensteinische Landesbank named Natalie Flatz as the new head of its institutional clients business unit, replacing Urs Müller, who was appointed a member of the group executive and management boards at the beginning of April. Flatz, who is vice chair of the Liechtenstein Investment Fund Association, will take up her new post before the fourth quarter of 2011. She previously worked at IFOS Internationale Fonds Service – a Liechtenstein-based investment manager.

VP Bank elected Dr Teodoro Cocca to its board of directors, succeeding Dr Beat Bernet, who stood down after nine years on the board. Dr Cocca is Professor of Asset Management at the Johannes Kepler University in Linz, Germany, as well as Adjunct Professor at the Swiss Finance Institute in Zurich. In keeping with the prescribed rotational procedure, board members Walo Frischknecht and Dr Daniel Sigg were confirmed in their posts after standing for re-election for a period of three years.

In Russia, Italian bank UniCredit hired Igor Ryabov, a former senior executive at Allianz ROSNO, as head of the firm's private banking service in the country.

Middle East

UBS named former Credit Agricole banker Albert Momdjian as head of its business with ultra high net worth clients in the Middle East and Africa, effective from 1 August. Momdjian was head of Credit Agricole's corporate and investment bank in the Middle East. UBS said Momdjian will also act as head of its corporate advisory group in the region.

Abu Dhabi Islamic Bank, the Islamic financial services group, hired Stuart Crocker, latterly chief executive of HSBC Private Bank in the United Arab Emirates and Oman, as its new head of private banking and wealth management.

HSBC Bank Egypt named Andrew Long as its chief executive officer. Long was previously global head of global transaction banking at HSBC, a post he has held for the last four years.

HSBC Private Bank appointed Talal Alghalib as its new market head for Qatar, a country which the bank said it regards as a priority market. Alghalib is a co-founder of 21 North Advisors, a multi-family office and advisory firm established in 2008. He has also worked for Gulf Finance in Bahrain, where he lead a team of relationship managers covering Saudi Arabia, Bahrain and Qatar, and was responsible for establishing the company's Asian operations in Singapore.

Société Générale Private Banking appointed senior manager Philippe Boutron, who has been at the firm since 1993, as regional chief investment officer for the Middle East region, reporting to Eddy Abramo, chief executive officer for the Middle East at the bank.

Latin America

In Brazil, JP Morgan Asset Management appointed Carlos Salamonde in the newly-created role of chief executive for its investment management business in the country. Salamonde, who will be based in Sao Paulo, joins JP Morgan from Banco Itau Unibanco, where he was head of corporate distribution and sales for the asset management division.

International

In Australia, Credit Suisse named Edward Jewell-Tait as its new head of private banking in Australia, effective from 4 July. He will be based in Sydney and report to David Livingstone, chief executive of Australia, and Marcel Kreis, head of private banking for Asia-Pacific. Jewell-Tait joins the Swiss bank's Australian arm from Caledonia Investments, where he was latterly executive director, head of investment advisory and distribution.

In Bermuda, the offshore legal, fiduciary and administration services firm Appleby announced that Bermudian lawyer Sophie Tod has joined its private client and trusts team. Tod joined Appleby as a senior associate in May 2009. She has also worked as legal counsel for the Bermuda Monetary Authority, where she advised on the regulation of the trust, insurance and investment industries, and assisted in drafting associated legislation.

In Canada, UBS appointed Marcel Larochelle as chief executive of UBS Bank Canada as it moved to merge its wealth and asset management divisions. Larochelle, who is also chief executive of UBS Global Asset Management Canada, takes over from former chief Grant Rasmussen. Also gone are Sam Sivaragan, managing director and head of Private Wealth Management Canada, and Graeme Harris, executive director of corporate communications.

HSBC confirmed that it will recruit more than 1,000 new employees in Singapore over the next five years in a bid to capitalise on the country's predicted growth as a centre for wealth management. The banking giant singled out India, Singapore and Malaysia/Indonesia as priority markets, and is looking for each to deliver $1 billion in pre-tax profits in the medium term.

Barclays Wealth appointed Christian Kwek as a managing director of its ultra high net worth team. Kwek is based in London and reports to Stefanie Drews, head of the UHNW and family offices division for the UK and EMEA, and Henry Fischel Bock, head of the London office for Barclays International Private Bank, EMEA. Kwek previously spent eight years at BNP Paribas, most recently as head of the equity derivatives group in London.

North America

US Trust, part of Bank of America's Global Wealth & Investment Management unit, made three hires for its team in the Bay Area of California.

Sebastian Ferrando will join the firm as a senior vice president and private client advisor for US Trust's Northern California, Nevada, and San Francisco region, to be based in the latter. Ferrando was formerly a financial advisor with Bernstein Global Wealth Management in San Francisco.

Ingrid Hsia, also to be based in San Francisco, will be senior vice president and wealth strategies advisor. She previously ran an estate planning practice.

Mariia Eroshin joins as a senior vice president and senior portfolio manager for US Trust's West Division. She was latterly a director of investment research for Springcreek Advisors. In her new role Eroshin will be based in Menlo Park.

Goldman Sachs appointed Judd Gregg, a former three-term US senator from New Hampshire, as an international advisor.

Gregg joins a group of 17 international advisors and will provide strategic advice to the firm and its clients, as well as assisting in business development initiatives.

During his time at the US Senate, Gregg was the ranking Republican member on the Appropriations; Banking, Housing and Urban Affairs; and Health, Education, Labor and Pensions committees. Before joining the Senate, he served two terms as governor of New Hampshire and four terms as a member of the US House of Representatives.

Eckberg, Lammers, Briggs, Wolff & Vierling, the Wisconsin- and Minnesota-based law firm that specializes in the affairs of high net worth clients, added Shannon Hooley Enright to its trust and estates division.

Enright was previously a vice president and trust officer at ING Trust, where she administered trusts for the western US region. In her new post, she will focus on high net worth estate and trust planning, as well as elder law. She is based at the firm's Stillwater, Minnesota office.

The California-based law firm Albrecht & Barney, which specializes in wealth and estate planning, bolstered its ranks with the addition of four attorneys.

David Collins joined the practice from a national firm and focuses on business succession planning, while Katherine Hughes joined after working at a national accounting firm and a regional law firm, bringing experience in trust administration.

The firm also recruited Anson Cain and Jillian Stockton, both due to graduate soon, as attorneys.

California-based First Republic Bank hired Iris Chavarria from Citi Private Bank as a managing director and relationship manager.

Chavarria will work with individuals and families, as well as foundations and businesses, to provide services such as banking, investment management, trust, brokerage and real estate lending services.

She will initially be located at First Republic's Pine Street, San Francisco headquarters, but will move to the bank's new office in Montclair, San Francisco, after its opening this summer. There she will join a team of bankers at the firm's seventh office in the East Bay area of the city.

Options Group, the international executive search firm, hired John Carreras as an executive director, charged with heading up a newly-launched office in Miami.

Carreras joins Options from Private Client Advisors, an executive recruitment agency that specializes in wealth advisor placements, which he founded and led as president. On taking up his new position he will lead the private wealth management practice in the Americas and spearhead the Miami branch's launch.

Family Office Exchange, which provides HNW families with research, consulting and networking services, appointed Leigh Faber as director of business development.

Faber joins the firm from Huron Consulting Group, where she was a project consultant. There, she oversaw the interim servicing of loans of failed institutions and the resolution of non-performing assets. She has also previously worked as an investment analyst for Sante Fe Investment Advisors.

She replaces Joshua Slusarz who left FOX.

UBS appointed Richard Immesberger as the president of UBS Trust Company, as it aims to accelerate growth in this business area.

Immesberger most recently managed the trust and wealth management division of WSFS Bank in Wilmington, Delaware, also serving on several executive boards and the bank's executive management committee. He also formerly worked at Bank of America and Glenmede Trust Company. In his new role he will be based at UBS' trust offices in Wilmington.

The position was formerly held by Kevin Ruth, chairman and chief executive of the trust company. He continues in these other roles.

Cortina Asset Management expanded its range of products with the launch of the Cortina Small Cap value strategy and the Cortina SMID Value strategy, which will be led by a new team of recruits.

Both will be operating out of the New York office, led by a team headed by Alexander Yaggy. Yaggy latterly co-managed the Morgan Stanley/Van Kampen Small Cap Value and Morgan Stanley Small-Mid Value funds, which when combined total $2 billion in assets under management.

Also joining the company are Andrew Storm, who also used to work with Morgan Stanley, and John Clausen, who previously worked for the mutual series group within Franklin Templeton Investments.

Broker-dealer LPL Financial hired David Reich from Ameriprise Financial as executive vice president of retirement platform development.

Reich takes over from Bob Francis, who left in January 2011. He is charged with continuing to build out the company's retirement platform, rolling out new services and technology, and providing support for LPL's retirement plan business. He will be working closely with Bill Chetney, the EVP for LPL Financial Retirement Parters, and will report to Derek Bruton, managing director and national sales manager for the firm's independent advisor services unit.

At Ameriprise, Reich was vice president and general manager for retirement strategies and solutions.

BlackRock hired Nathan Thorne, George Bitar and Mandakini Puri as managing directors to head up a new private equity platform within its alternatives offering, which it expects to grow to around 20 employees within a year.

Thorne, Bitar and Puri founded Merrill Lynch's private equity business in 1994, and remained there until 2009. They began working together at Merrill Lynch in 1990.

At BlackRock they will form the leadership team of the new division, charged with building it out and ensuring private equity is connected with the firm's wider investment offering on a global basis. They will report to Matthew Botein, managing director and head of BlackRock Alternative Investors.

Washington Wealth Management, a Middleburg, Virginia-headquartered RIA, appointed John Simmons as its new president. Based in California, Simmons will also establish a West Coast presence for the firm.

Simmons was latterly a managing director at Morgan Stanley Smith Barney, as well as a regional director overseeing Southern California, Las Vegas and Hawaii.

In his new role he will oversee all of Washington's existing branches and lead the firm's efforts to rapidly expand its independent network of financial advisors.

Sun Life Financial, the US-based firm which offers financial advisory and investment services, added Richard Booth and Jon Boscia to its board of directors.

Booth is the vice chairman of Guy Carpenter & Company, a risk management and reinsurance company, and formerly served as chairman of HSB Group.

Boscia founded Boardroom Advisors, a board governance consultancy firm, and was also previously president of Sun Life.

Neuberger Berman appointed David Eckert, latterly of ING, as global head of infrastructure.

At ING, which he joined in 2008, Eckert was global chief operating officer/chief information officer for the investment management and insurance business. Before that he was with JP Morgan Chase, where he held positions including chief information officer for the investment management business.

He takes up his new role on 1 June, reporting to Andrew Komaroff, chief operating officer.

Barclays Wealth, part of the UK-listed bank, continued to ramp up its US operations with the addition of five investment representatives to its Philadelphia, Chicago and Atlanta offices. The combined five IRs had over $35 million in trailing 12-month production and $18 billion in AuM.

Rosalie Hunter and Bill McCormack joined Barclays Wealth's Philadelphia office, with Hunter joining in the capacity of a managing director. Both joined from JP Morgan and report to Scott Sheffer, regional manager for Philadelphia.

In Chicago, Brian Maddox joined Barclays Wealth as a managing director from Morgan Stanley Smith Barney. He joined MSSB in 1986 and worked there with HNW clients, as well as foundations, family offices, pension funds, investment advisors, and closed-end and mutual funds.

Michael Schafer also joined the Chicago office. He most recently worked at Goldman Sachs, specializing in advising clients on money market and short-duration fixed income investments. He joined Goldman Sachs in 2002.

Maddox and Schafer both report to Chris Williams, regional manager for Chicago.

In Atlanta, the bank hired Jonathan Pakula from UBS. He joined UBS in 2000 as part of its acquisition of Paine Webber.

HSBC Private Bank hired Gregory Dennerlein and Christopher Simcox as a senior vice president and vice president respectively.

Dennerlein, who is a senior VP and senior relationship manager at HSBC, used to be a key member of the institutional sales team at Northern Trust in Chicago. In that role he advised family offices, investment managers and hedge funds on strategies such as equity hedging and liquidation. Prior to that, he spent 15 years at Citigroup Private Bank, JP Morgan, and Key Asset Management collectively.

At HSBC, Dennerlein will be responsible for the management and expansion of relationships with wealthy private banking clients.

Meanwhile, Christopher Simcox took up the role of vice president and relationship manager, also in Chicago. He joined the firm from Bernstein Global Wealth Management, where he was a financial advisor working with affluent individuals, families, and endowments.

US Trust added two managing directors and a senior vice president, expanding its team in the Northeast and Midwest as part of an ongoing initiative to strengthen its HNW offering in key markets.

Greg Khost joined the firm as a managing director and regional executive for the greater tri-state region, based at US Trust's New Jersey office. His most recent role was as a founding partner and director of national accounts for New York-based Central Park Group.

Donald Quattrucci, managing director and market investment executive, joined the firm in Rhode Island. He was latterly Rhode Island regional president at BNY Mellon's Private Wealth Management group.

Nancy Anderson was appointed as a senior vice president, private client advisor in Minneapolis, responsible for leading efforts for new client engagements, as well as extending current relationships and product and service delivery to HNW clients. Her prior career includes senior roles at US Bank Private Client Reserve, Citigroup Global Wealth Management and Merrill Lynch Trust Company.

Boston- and Manhattan-based Lexington Wealth Management appointed Kim Kenly as a senior advisor, charged with contributing to the firm's investment committee, client service efforts, and growth strategies, as well as its advisory board.

Kenly joined the firm from GMO, where he was the managing director of North American marketing and sales. Before GMO, he was a managing director at Credit Suisse First Boston Investment Management Group.

Canadian wealth manager Exhilway Wealth announced plans to hire 10,000 people in India over the next three years.

The massive hiring strategy comes alongside the intention to launch some of its key offshore investment products in the Asian country, including Managed Futures – an alternative investment vehicle that trades in various asset classes at over 120 stock exchanges. In total, the company said it has committed an investment of some $700 million.

Bank of America named David Reilly – latterly of Morgan Stanley – as chief technology officer for its global wealth and investment management business, as well as the company's shared technology infrastructure executive.

Expected to join the bank in June, Reilly will be based in New York and report to Bank of America chief technology officer Marc Gordon.

He will be responsible for leading the GWIM team that supports strategy, architecture, design and build, operations, engagement and product delivery of technology infrastructure. As the shared technology infrastructure executive, he will be accountable for designing, building and operating Bank of America's enterprise technology infrastructure and operations.

Reilly joined from Morgan Stanley, where he was the chief information officer for enterprise infrastructure. Before that, he was responsible for technology infrastructure services at Credit Suisse.

BNY Mellon Wealth Management appointed Myriam Soto and Douglas Schaenen to newly-created positions within the firm, as part of a long-term international expansion strategy.

Soto will take up the role of managing director, international wealth advisory services, with overall responsibility for setting strategy for new business development.

Soto is also president and a director of the firm's Cayman trust company, charged with enhancing that operation and other international trust opportunities, as the company looks to expand its global footprint in this business.

Meanwhile, Schaenen was appointed managing director and regional head for international wealth management in Europe, the Middle East and Africa. Both report to managing director Paul Finn.

Schaenen was previously head of the Middle East region within IWM. In his new role he will oversee all aspects of wealth management business development, as well as leading certain key relationships across the region.

Crestone Capital Advisors, the investment and wealth management firm that caters to high net worth clients, named Jennifer Hardy as chief compliance officer.

Hardy was previously the senior securities administrator at the company. Prior to that, she served as operations manager and sales assistant at Rhodes Securities. In her new role, she will be responsible for managing Crestone's statutory and regulatory compliance matters, as well as broker-dealer operations.

Lizabeth Zlatkus, the executive vice president and chief risk officer of The Hartford, announced that she will be retiring, effective from the fourth quarter of 2011. With her imminent departure, the company is now launching an internal and external search for her successor.

The Seattle-based wealth management firm Paracle Advisors appointed Duane Duim as a senior advisor.

In his new role, Duim will serve as personal financial manager for individuals and families. In addition to his new advisory role at Paracle, Duim will continue to work at his boutique advisory firm, BluePrint Financial Partners.

Before founding BluePrint, Duim worked for another Seattle-based wealth manager, Laird Norton Tyee, where he was a vice president and client advisor.

AXA Advisors appointed Jack Hoile as district manager of its national division, with a focus on developing the company's growth throughout the Triangle and Eastern North Carolina.

Hoile brings 12 years of industry experience to the role and has served as a financial professional at AXA since 1999. He is also a principal at Legacy Wealth Strategies.

New York-listed State Street hired Maria Cantillon as the global head of sales for its Alternative Investment Solutions business.

Cantillon, a former head of alternative investment managers and member of the executive committee at BNP Paribas Securities Services, will now report to Scott FitzGerald, head of sales for State Street's Global Services Americas business.

Based in London, Cantillon replaced FitzGerald in the role and will oversee a team of 15 people, covering positions in North America, Europe and the Asia Pacific region. FitzGerald undertook an expanded role towards the end of 2010.

As part of a drive to boost its business in Brazil, JP Morgan Asset Management announced the appointment of Carlos Salamonde to the newly-created role of chief executive for its investment management business there.

Salamonde, who will be based in Sao Paulo, joins JP Morgan from Banco Itau Unibanco, where he was head of corporate distribution and sales for the asset management division.

In his new role, Salamonde will report to Jamie Broderick, head of Europe and Latin America for JP Morgan Asset Management. He will be responsible for leading and developing the firm's onshore domestic business in Brazil.

The financial services software giant SunGard appointed Russell Fradin as chief executive, effective 31 May 2011, succeeding Cristóbal Conde. Fradin will also become a member of SunGard's board of directors.

Fradin was most recently the chairman and chief executive officer of Aon Hewitt, where he oversaw the September 2010 merger between Aon Consulting and Hewitt Associates.

New York-listed First Republic Bank appointed Joubin Rahimi as a relationship manager in San Diego, California.

Rahimi latterly worked for Comerica Bank in San Diego as a private banker, prior to which he held positions at Bank of America and Wells Fargo Bank.

Wunderlich Securities, the Memphis-based financial services firm, hired Jim Parrish as co-president of its private client group at the company's headquarters. Parrish previously worked at Morgan Keegan for 23 years, where he held a similar role.

BMO Capital Markets expanded its global fixed income business with new hires in the US and London.

In New York, the investment and corporate banking unit of BMO Financial named Kathy Evers as managing director and head of municipal credit analytics, while Roy Hingston was appointed to the Fort Lauderdale, Florida office as a director and senior balance sheet strategist.

Also joining the fixed income group are Milton McNichol, as US government securities sales director in London, and David Blinder, as US government securities sales director in the Houston, Texas office.

Evers most recently supervised surveillance and risk management of the US municipal portfolio at the New York branch of Dexia Credit Local, while Hingston spent 35 years with community-based financial institutions to develop asset-liability management strategies. McNichol, who will focus on expanding BMO's distribution with banks, hedge funds, and central banks across Europe, joins the firm from Arbor Research and Trading in London. Blinder joins from Cantor Fitzgerald, where he was director of fixed income sales.

Locust Capital Management, a Pennsylvania-headquartered wealth management firm, appointed Henry Miller as a managing director, responsible for sales, marketing and relationship management.

Miller was latterly president of Miller & Company, an investment consultancy firm focusing on institutional clients and asset management firms. His previous career also includes roles at Wachovia Wealth Management, Neuberger Berman, Mellon Financial, CoreStates Bank, and Fidelity.

The New York-based regional bank First Niagara Financial Group appointed Gina DiMonda and Paul Hurley as vice presidents and wealth advisors for private client services.

Both DiMonda and Hurley joined First Niagara from JP Morgan Chase, where the pair were vice presidents and senior fiduciary officers. DiMonda has 20 years of experience in the industry, while Hurley has 26. Both will be based in Rochester, New York.

BBVA Compass, the Sun Belt-based financial services firm, promoted Cedric Buchanon to the role of president of the Denver City branch.

Buchanon, who assumes this new post after serving for five years as senior vice president for commercial banking, will be responsible for all corporate banking and specialty group activities, while expanding the company's corporate relationships in the Denver metropolitan market. In addition, he will also be coordinating closely with BBVA Compass' retail and wealth management units in both the Denver and Boulder markets.

BNY Mellon appointed Rumi Masih as senior investment strategist in the investment strategy and solutions group at its Asset Management business.

For this New York-based role, Masih reports to Jeff Saef, managing director and head of the investment strategy and solutions unit. Prior to the hire, Masih worked at JP Morgan Asset Management, where he served as managing director and global head of the strategic investment advisory group. He also previously worked for Goldman Sachs Asset Management's global investment strategies division.

New York-listed First Republic Bank added Derrick Yee as a relationship manager at its Palo Alto, California office. He joined from Bank of America, where he spent 10 years, latterly as a private client manager.

John Thomas Financial, the US-based broker-dealer and investment banking firm, appointed Richard Urbealis as president of its affiliate firm, JTF Private Wealth Management.

Urbealis' previous experience includes positions such as vice president at Merrill Lynch, senior vice president at Guardian Life Insurance Agencies, and business advisor at 1st Global.

The Milwaukee-headquartered wealth management group Baird hired Steven Stroker, a former complex manager for Morgan Stanley Smith Barney, as a regional director based at its Chicago office.

Stroker, who has been appointed as a managing director, will oversee Baird's wealth management offices in its central region, which includes Indiana, Michigan, Ohio, and most of Illinois.

At MSSB, Stroker oversaw more than 220 financial advisors in 10 branch offices, managing $17 billion in client assets. His career in the financial service industry spans nearly 30 years, all with Smith Barney, where he started as a financial consultant in 1983 and went on to hold a variety of management roles including regional director of the firm's north central region.

The offshore legal, fiduciary and administration services firm Appleby announced that Bermudian lawyer Sophie Tod joined its Bermuda private client and trusts team.

Tod joined Appleby as a senior associate in May 2009. She has around 10 years of experience working for law firms in Geneva, the UK and Bermuda, and has also worked as legal counsel for the Bermuda Monetary Authority, where she advised on the regulation of the trust, insurance and investment industries, and assisted in drafting associated legislation.

First Republic Bank hired Nic Donarski and Chris Rusk to its private wealth management business, as investment consultants in New York.

Donarski joined as a managing director, while Rusk was appointed vice president. Both will be based at the Rockefeller Center office. Prior to joining the company, Donarski was with Banc of America Investment Services as senior vice president, while Rusk was with Merrill Lynch Global Wealth Management.

BNY Mellon appointed Arthur Certosimo as chief executive of global markets, in a reshuffle of some senior staff.

Certosimo is presently the CEO of alternative, broker-dealer and treasury services. On taking up his new role, he takes over from Richard Mahoney, who is retiring in June. Certosimo reports directly to Gerald Hassell, the firm's president.

As a result of this move, Brian Ruane, currently the head of alternative investment services, will become CEO of alternative and broker-dealer services. Ruane now reports to Karen Peetz, the vice chairman and CEO of financial markets and treasury services. David Cruikshank, CEO of treasury services, who presently reports to Certosino, will now report to Katz.

BNY Mellon appointed Mitchell Harris to the newly-created position of president of the investment management division.

Harris is the interim head of the asset management business and will continue to lead the fixed income, cash and currency group in addition to his new role. He also joins the firm's executive committee. Prior to BNY Mellon, he held chief executive positions at Standish Mellon Asset Management and Pareto, where he remains the chairman. He has also worked at Citibank for 14 years, where he managed the private banking business in Europe.

As president, Harris will be partnering with Larry Hughes, the chief executive of BNY Mellon Wealth Management, to further the delivery of asset and wealth management to clients. He reports directly to Curtis Arledge, the vice chairman of BNY Mellon and CEO of investment management.

AGF Management, the Canadian investment management firm, appointed Chris Boyle as senior vice president of its institutional business.

Boyle was latterly an SVP at CI Investments, where he oversaw the institutional and marketing divisions. Before that, he was vice president at Fidelity Investments, responsible for alternative distribution through Canadian banks. At AGF, his focus will be on expanding the business in the US, Europe, Asia and Canada.

First Republic Bank hired David Bloom as a managing director in San Francisco. He specializes in lending and deposit services, foreign exchange, letters of credit, online banking, business escrows, brokerage, securities custody and cash management.

Before joining First Republic, Bloom was a senior vice president and regional area manager at the Wells Fargo business banking group in San Francisco.

Focus Financial Partners, a partnership of independent wealth management firms, hired Mark Dupont as director, advisor services, tasked with transitioning breakaway advisors and client assets for the teams who form independent RIAs, underscoring a key trend.

The transition process will be handled through the Focus Connections program, a turnkey service that helps establish best-in-class RIA practices, Focus Financial Partners said in a statement.

Dupont will also lead the transition of breakaways joining existing Focus partner firms and affiliates as sub-acquisitions. He reports to Rich Gill, vice president and head of Focus Connections.

A four-strong advisory team joined Macquarie Private Wealth at its Calgary office. The Mackie Wealth Group, formerly with Mackie Research Capital, is composed of Jamie Mackie, Tricia Leadbeater, Rahim Chatur and Jeffrey Mackie. The team manages almost $700 million in client assets, a record-size book for Macquarie in Canada.

Over the past month, five brokerage teams joined Australia-headquartered Macquarie Group's Canadian operations, bringing with them more than $1 billion in client assets under management.

Texas-based Comerica Incorporated appointed Curtis Farmer as vice chairman of the retail bank and the wealth and institutional management units.

Farmer joined Comerica as executive vice president for wealth and institutional management in 2008 from Wachovia Corporation, where he served as EVP and wealth management director of the wealth segment.

In his new role, he will be responsible for the entire retail banking network, which includes 444 banking centers and business banking for small enterprises. He will also be overseeing the wealth management division, which covers private banking, Comerica Asset Management, Comerica Securities, Comerica Insurance, private fiduciary services, and institutional trust. He reports directly to Ralph Babb, the chairman and chief executive.

Morgan Stanley Smith Barney hired two teams of financial advisors from UBS and Bank of America Merrill Lynch with a combined trailing 12-month production of just under $10 million between them.

The four-person UBS team comprises Michael Paesano, Jeffrey Cadan, Richard Perkins and Matthew Hayford. They joined MSSB's midtown Manhattan office and report to branch manager David Turetzky. The team had a combined trailing revenue of $6.4 million.

Raymond James, the US-based financial advisory firm, bolstered its Southern California roster with the addition of a three-person team from Morgan Stanley.

Warren Wilson, John Kwiatkowski, and Valerie D'Addona came together to build Greenbrier Wealth Management Group under Raymond James' Westlake Village branch. Greenbrier specializes in providing financial planning services for individuals, families, and businesses.

The trio is joined by their registered sales associate Paige Pitzer. Prior to this move, the team managed $415 million in assets under Morgan Stanley Smith Barney and recorded about $2.3 million in production.

New York-based Signature Bank hired yet another private client banking team. So far this year, five private client banking teams have come on board.

Kevin Macpherson was appointed group director and senior vice president, along with colleagues Tracey Capobianco and Marion Ege, both of whom were named associate group director and vice president. The team will be based in Signature's private client banking office in Woodmere, Long Island.

Macpherson and his team, who have worked together for 10 years, join from the HSBC Rockville Centre, Long Island branch. Macpherson has four decades of banking experience, including 34 years at JP Morgan Chase.

Before HSBC, Capobianco spent 16 years as vice president-branch manager at JP Morgan Chase in Long Beach, Long Island, and Ege spent four years as a small business relationship manager at JP Morgan Chase, in Rockville Centre.

Milwaukee-based Baird Private Wealth Management opened a new office in the US Bancorp Tower in Portland, Oregon. Financial advisors David Marshall, director, and Gavin Amato, vice president, joined the firm at the new office. They are joined by Dan Buxton, registered client relationship specialist, and Jessica Roggenkamp, registered client relationship associate.

Prior to joining Baird, Marshall, Amato, Buxton and Roggenkamp worked at Morgan Stanley Smith Barney and predecessor firms Smith Barney, Shearson Lehman Brothers and E F Hutton. Amato worked at Smith Barney and Merrill Lynch, Pierce, Fenner & Smith.

NorthStar Wealth Partners appointed a new director of operations and principal to its management team.

John Leigh, a well-known wealth advisor and academic in Lima, Peru, joined the West Hartford-based firm after spending the last six years working for institutions such as The David Rockefeller Center for Latin American Studies at Harvard University, Reuters, and John Hancock Financial Network. He also works as a speaker and teacher, specializing in Latin American Finance.

First National Bank promoted Marga Spangler to vice president, team leader of First National Wealth Advisors.

Spangler brings over 30 years of financial services experience to this role and was with First National since 2005. She most recently served as manager of the private banking team in Kansas and will still hold this post in addition to her new responsibilities. She is tasked to introduce the company's wealth service model to potential clients in Kansas City.

Massachusetts Mutual Life Insurance Company – MassMutual – appointed Timothy Corbett as chief investment officer, effective 23 May. He previously was CIO at the Connecticut State Pension Fund.

In his new role, Corbett is responsible for MassMutual's overall investment strategy, as well as oversight of the company's General Investment Account. He reports to Roger Crandall, chairman, president and CEO of MassMutual. He began his professional career at Aetna in 1982, where over a 20-year career he held a number of investment positions with increasing responsibility, ultimately becoming head of portfolio management.

From 2002 to 2008, he was head of asset management at the Hartford Investment Management Company.

Asia-Pacific

State Street Bank & Trust Co hired Seck Wai Kwong, latterly the chief financial officer of the Singapore Exchange, where he will be replaced by Muthukrishnan Ramaswami, the co-president, as acting CFO. In his new role Kwong will be executive vice president and general manager for global markets & global markets for Asia-Pacific.

Legal & General Investment Management hired Suresh Sadavisan as head of Asian equities, replacing David Riddle, who retired end-May 2011. Sadavisan was latterly head of emerging markets equities at Old Mutual Asset Management in Singapore. He is based in London and report to Ian King, the head of international equities at LGIM.

Julius Baer appointed Mark Matthews as head of investment research in Singapore. Matthews was latterly Asia strategist for Macquarie and had worked as chief Asia strategist for Merrill Lynch and at Fox-Pitt Kelton prior to that.

The Monetary Authority of Singapore appointed Tharman Shanmugaratnam as its new chairman for the next two years. Shanmugaratnam was previously the deputy prime minister, minister for finance and minister for manpower. He replaces emeritus senior minister Goh Chok Tong, who had held the post since August 2004 and will now function as senior advisor to the MAS.

Equity Trust appointed Esther Fung as general manager, private clients, for its Singapore office. She most recently served as senior vice president of wealth planning at the Hong Kong unit of BNP Paribas Wealth Management and has also worked for HSBC and The Bank of Nova Scotia.

StormHarbour made two appointments in Hong Kong: Hong Hoo Moon and Guohua Ren joined the company as managing director, reporting to Water Cheung, the principal and chief executive for the Asia-Pacific. Moon was previously the head of financial institutions group and head of investment banking at BNP Paribas Securities Korea, while Ren was the head of capital markets, China global markets, at Standard Chartered Bank in Hong Kong.

Deutsche Bank appointed Lisa Robins as head of its global transaction banking business for Asia-Pacific, effective July 2011. Robins was previously managing director, China executive for treasury and security services at JP Morgan. She reports directly to Werner Steinmueller, the head of global transaction banking and member of the group executive committee and functionally to Boon-Chye Loh, head of the corporate and investment bank for Asia-Pacific. She will be based in Singapore.

Brown Brothers Harriman hired Scott McLaren as head of relationship management and sales for Asia. McLaren was latterly at RBC Dexia Investor Services, where he spent 13 years in various capacities in Luxembourg, Singapore, and Hong Kong.

Julius Baer's North Asia chief executive Andrea Benenati will leave the firm in June to pursue a career as an independent asset manager. Thomas Meier, CEO of Asia and the Middle East, will become the chief executive of Julius Baer's Hong Kong branch and CEO of North Asia at the end of June.

Baring Asset Management named Wilfred Sit as chief investment officer of Barings Asia; he joined from Mirae Asset Global Investments, where he served as head of Asia-Pacific investment strategy and regional chief investment officer for the Asia-Pacific before he became the head of emerging markets investment strategy. In his new role, he will be based in Hong Kong and will lead the state's equity team. He reports directly to Tim Scholedield, the head of equities for Barings.

Veritas Asset Management appointed Lucy Colback, most recently a managing director at Horizon Asset, as fund manager and investment analyst to work across the group's Asian strategies. Based in London, she will report to Ezra Sun, leads the group's three Asian products.

Barclays Wealth appointed Carole Cheung as managing director and senior client partner based in Hong Kong. She was latterly managing director, relationship management for mega-wealth Asia at HSBC. She reports directly to Pakorn Boonyakurkul, the head of North Asia.

Fidelity International hired ex-Barclays Global Investors Asia manager Mark Talbot to lead its retail, wholesale, and institutional businesses in Greater China, South Korea, and Singapore. Based in Hong Kong as managing director for Asia ex-Japan, he officially begins on 27 June and will report to Arne Lindman, the Asia-Pacific CEO for Fidelity International. Apart from this role, Talbot will also lead sales and marketing functions for Asia.

Manulife Singapore made several key appointments in Singapore. Clive Anderson, previously vice president and chief counsel at Manulife Financial, Canada, joined the legal and compliance division as senior vice president and chief counsel. Alongside his new role he also holds a regional appointment, providing oversight to the legal and compliance teams in Indonesia and Malaysia. Chris Jackson joined the strategic initiatives office as senior vice president and office chief. KK Loo joined another new unit, the accident and health business, senior vice president and office chief.

Threadneedle added three senior sales directors to its wholesale markets division in Asia. Gerard Clancy, Richmond Herrera, and Kent Ng joined the company to work with financial institutions and global private banks in the region. Clancy, latterly director of sales at BlackRock, was named sales director, wholesale distribution for Asia-Pacific; Herrera, latterly at Standard Chartered Bank's offshore private banking business in the Philippines, as sales director, wholesale distribution for South East Asia; Ng, formerly market manager for Hong Kong at Merrill Lynch Global Wealth Management, was named sales director, wholesale distribution for Hong Kong and China.

BNP Paribas Securities Services appointed Sam Shi as sales director, Greater China for asset owners and asset managers, a newly-created role based in Hong Kong. Prior to this position, Shi was a sales and relationship manager at Brown Brothers Harriman in Boston and Hong Kong, where he worked for the last seven years.

Hamilton Lane relocated its Asia and Europe managing director to Hong Kong to better oversee its operations in the region. Juan Delgado-Moreira continues to supervise the London-based team of investment professional from Hong Kong.

Genworth Financial appointed banking and securitisation veteran Tony Gill as independent director of its board in Australia. Gill replaces Grant Robinson, who left to pursue other commitments after serving on the board for four years. Gill was most recently as group head of banking and securitisation at the Macquarie Group.

JP Morgan Treasury & Securities Services hired added to its direct custody and clearing capabilities in Melbourne and New Zealand. Bronwyn Clere joined the company as head of Melbourne and New Zealand; she was latterly in Hong Kong, where she led the programme management function for a major financial firm that services 15 Asia-Pacific markets.

Wayne Francis joined as head of direct custody and clearing in Australia and New Zealand, and Ben Vanden Boom joined as head of WSS operations for Melbourne and New Zealand. Francis and Vanden Boom have been part of JP Morgan since January 2011.