Strategy
Coutts Innovates Again With Shipping Client Segment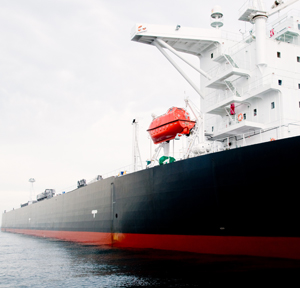 As wealth managers know, a number of firms have sought to reach potential clients by creating new business segments and one of the most innovative banks of all has been Coutts.
As wealth managers know, a number of firms have sought to reach potential clients by creating new business segments and one of the most innovative banks of all has been Coutts, the venerable UK private bank.
In the autumn of last year, Coutts' international private banking arm, and the shipping division of its parent bank, Royal Bank of Scotland, appointed Elena Mavrogonatou, a Greek national, to the newly-created role of head of shipping wealth. As Coutts said at the time, her role focuses on leveraging RBS Shipping's presence within shipping finance to introduce Coutts' wealth management services to those working in the industry. She is based in London and reports to Ken Saunders, managing partner.
It is a role that Mavrogonatou relishes and she has a long track record in this field of business. Mavrogonatou and Saunders recently spoke to WealthBriefing about the challenge of building a shipping industry client segment at Coutts's international private banking arm.
"Shipping accounts have always been with Coutts. It is going to be a very focused and directed business. People are looking for quality, safety and high-standards of banking," Mavrogonatou said from the bank's corporate headquarters in The Strand, central London.
"RBS has been for years one of the three largest banks in the shipping lending business worldwide. There is a tremendous advantage there in the expertise that they [RBS] bring to the table," she continued.
Figures on the estimated total wealth of the world's shipping dynasties – it is often a family-owned business – are hard to find. Some of the most famous tycoons in history have made their fortunes in the trade. The Greek shipping magnates are renowned; in the US, for example, the Vanderbilt family made much of its money from shipping. Globalisation, developments such as containerisation and growth in trade in emerging market economies has boosted fortunes further in more recent times.
In the case of RBS' shipping portfolio, the focus is on vessel secured mortgage lending and is worth about $21.9 billion, a report by Reuters has said, based on the banking group's latest earnings statement.
Segments
Up until the creation of the shipping wealth segment, the international private bank of Coutts has divided clients along geographic, rather than sectoral lines. (The domestic UK business, Coutts & Co, does segment clients by sectors, however, such as through its sports, media and entertainment group).
Coutts have always had shipping clients among other wealthy UK and international clients, so the move to create the Shipping Wealth segment is not a move into complete virgin territory. As one of the UK's oldest banks, Coutts' clients down the centuries have included shipping magnates, which is understandable given London's role as both a financial and trading hub.
Synergy
The decision to create the shipping client segment at Coutts is an example of how this bank can benefit from specialists services offered by a parent bank, in this case RBS. The UK-listed banking giant is one of London's largest providers of finance to shipping firms. Among the services provided by RBS' shipping division is medium-term ship mortgage finance for vessels such as dry bulk carriers, oil, product and chemical tankers, reefers and containerships.
Speaking in the same interview, Saunders said that as many shipping businesses were run by families, there was a natural appeal in their having access to the banking services of a firm like Coutts, with its strong tradition in catering to family-run businesses, he said.
"The driving force is to leverage off RBS' pre-eminent position in shipping. We have an almost unique position and this [new business line at Coutts] is a great fit," said Saunders.
So far, including Mavrogonatou, there are four people in the shipping team at Coutts. The team has a global mandate and focus. There are plans, through to 2012, to expand the team to around 10 people, but there is no hard and fast number. The size of the team will be driven by the ability of Coutts to find the right people for the roles, he added.