People Moves
Adam & Co Hires New Managing Director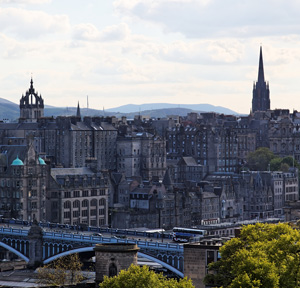 Adam & Company, the Scottish private bank and sister firm to Coutts & Co, said it has appointed Graham Storrie as its new managing director, who comes from the firm's parent bank, Royal Bank of Scotland.
At RBS, Storrie was formerly managing director, Specialist Advice, based in Edinburgh. He brings with him over 30 years of experience in banking, investments and advice, having worked for organisations such as Standard Life, where he was managing director for Wealth Management UK, before rejoining RBS in 2004.
"We're investing heavily in Adam in order to lay the foundations for a strong and successful future," said Michael Morley, chief executive of RBS Group's UK Wealth Division UK. Miller McLean, chairman of Adam & Company added: "We have ambitious growth plans and Graham has the experience to help us compete in an increasingly competitive marketplace and ensure we are delivering banking and investment services that are admired on a global level.
As part of the change, Kerry Falconer, who held the position while plans to find a permanent replacement went on, will return to her role as head of private banking. The post fell vacant when David Cathie left the post in August.
Adam & Co operates from Edinburgh, Glasgow, Aberdeen, Manchester, London and Guernsey.