Company Profiles
Allfunds Explains Rising Business Momentum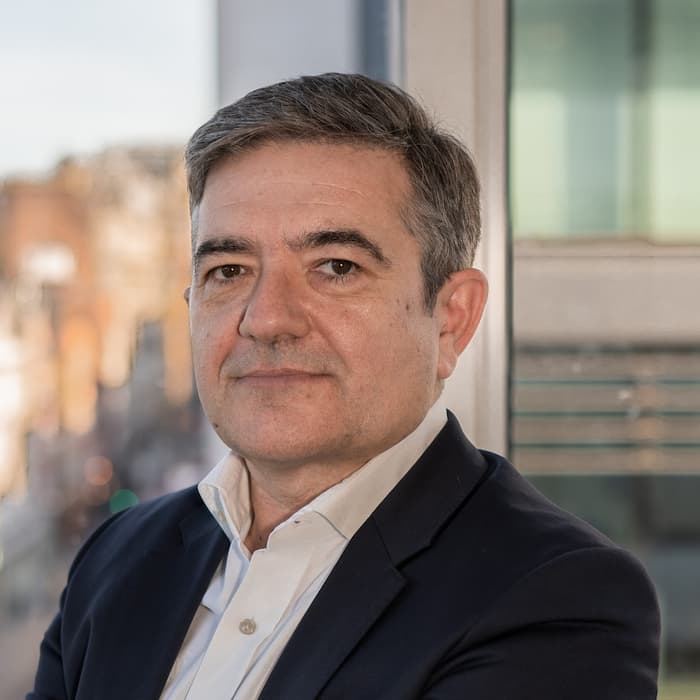 This news service talks to the UK head at Allfunds, the B2B funds distribution platform, about some of the broad trends he sees in wealth management that also play to this firm's strengths.
Trends such as rising enthusiasm for private market investments, or the data gathering required to make the UK's upcoming Consumer Duty regime work, are often best viewed by the kind of firm that is part of the financial "plumbing."
At Allfunds, a B2B funds distribution platform which is also a conduit for fund houses – "manufacturers" – and distributors of these funds, it is well placed to view forces driving change in wealth management. It is a vantage point that Tom Wooders, UK head, relishes. He took up the role in January, joining from Titan Wealth.
The firm is evolving as a wealthtech business with tech an increasingly significant specific part of the overall business, Wooders told this publication in an interview. An important opportunity is the ability of Allfunds to aggregate data and analyse it for the benefit of its clients, he said.
"It is a changing story but we continue to be a core distribution platform," Wooders said.
Allfunds is looking more and more at the alternative/private markets investment space, he said, recognising the rising interest in this area. There has also been more ESG coverage by Allfunds in recent years.
Last Friday, Allfunds said that in the six months to the end of June, assets under administration rose 3.7 per cent year-on-year, from €1.301 billion to €1.350 billion. Revenues in the half-year period hit a record, of a net figure of €266 million, rising 3 per cent on the same period a year ago. Assets under administration rose 4.1 per cent on the 2022 full-year figure in spite of organic outflows concentrated in a limited and identified number of retail banks in Switzerland, Italy and Spain. Allfunds said flows from new customers are "poised to accelerate" in the second half of 2023.
About 40 per cent of clients are in the UK, such as in the wealth management and insurance areas (IFAs, etc); 60 per cent are providers of outsourced custodial admin services, new retail IFA platforms, and this mix is "fast evolving," Wooders said.
Half of the firm's executive committee is in London. The CEO and founder is Juan Alcaraz; Gian Luca Renzini, is chief commercial and operations officer; Borja Largo is chief fund groups officer; Álvaro Perera is chief financial officer; and Marta Oñoro is general counsel. Juan de Palacios Sanz is chief strategy and product officer, while Jorge Calviño is chief people officer and Luis Carmona is chief technology officer.
Busy period
The firm, headquartered in Madrid, has been busy. In June, Allfunds and Endowus, another wealthtech firm, partnered to enable individual and institutional investors to gain access to products via digital routes. Endowus is based in Hong Kong and Singapore. In 2022, Allfunds and iCapital, the New York-based fintech alternative investments business, inked a deal in which iCapital's platform provides private market access to Allfunds' distributor network.
A few days ago, the firm announced the launch of the Allfunds Private Partners, following the launch earlier in 2023 of a specialised team and department, Allfunds Alternative Solutions, (AAS), focused on providing solutions to make alternative funds more accessible to distributors. Allfunds also rolled out the Allfunds Private Partners programme. Firms such as Apollo, Blackstone, Carlyle, Franklin Templeton, and Morgan Stanley Investment Management, have joined as the first participants of this programme.
Allfunds has made a number of acquisitions and they run alongside organic growth. Acquisitions have included Web Financial Group, giving important capabilities to custodians and brokers, for example. Another was the acquisition of instihub, or instihub Analytics Limited.
As far as recruitment is concerned, a prominent appointment was that of Pablo Sanz, named as head of operations for Allfunds Alternative Solutions.
Blockchain
Given the nature of its business, Allfunds has embraced distributed ledger technology – aka blockchain – seeing this is a good way to efficiently transfer funds and other data. Two weeks ago, Allfunds Blockchain, the arm of the firm that focuses on this area, launched FAST in Italy, a solution built on blockchain technology. It is designed to boost the speed and efficiency of mutual funds transfers. FAST already operates in Spain.
Wooders said innovation around tech is crucial for Allfunds and that blockchain is at the "forefront of that."
Regulation driving change
This publication asked Wooders what impact Consumer Duty – a new set of requirements in the UK on financial firms – would mean for Allfunds' business.
"It is now incumbent on intermediaries to show value. We need to be able to show our client that we can navigate this," he said.
The continued consolidation of the UK and wider wealth management/asset management sector is also having a big impact on Allfunds' business.
"Increasingly, firms are looking at their operating models and Allfunds can help them in these respects. Firms that have a variety of systems need to look through all that; they need harmonisation and simplification," he said.
CEO statement
"I am pleased to report that Allfunds has continued to deliver strong financial and operational performance, posting record revenues in the first half of 2023," Alcaraz, said in Friday's statement.
"I am encouraged at the performance of our platform and subscription-based businesses, which continue to contribute to the performance we deliver for our clients, investors and the wider stakeholder universe," he added.