People Moves
Who's Moving Where In Wealth Management – Brooks Macdonald, Ocorian, Others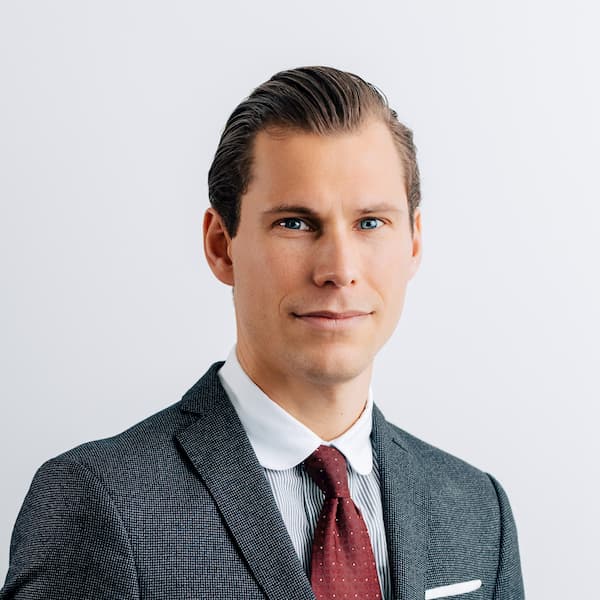 The latest moves and appointments in wealth management in the UK, the rest of Europe, the Middle East and other select locations.
Brooks Macdonald
Brooks Macdonald has promoted Matthew Wintour to head of international distribution.
In this newly created role, Wintour (pictured) will drive efforts to increase revenue, achieve profitable growth and expand market share.
Other responsibilities will include establishing strategic growth initiatives, leading business development, and spearheading the group's focus on enhancing intermediary relationships in the Crown Dependencies and internationally with financial advisors, trustees, investment platforms, life companies and offshore pension firms, the firm said in a statement.
Before joining Brooks Macdonald International eight years ago, Matthew held senior positions spanning both wealth management and private client stockbroking. He holds the Chartered Institute for Securities and Investment (CISI) Investment Advice Diploma, Certificate in Investment Management, Investment Operations Certificate and the Chartered Insurance Institute (CII) Certificate in Financial Planning.
Brooks Macdonald, which has offices in Jersey, Guernsey and the Isle of Man, has funds under management of £2.2 billion ($2.79 billion).
Ocorian
Ocorian has appointed Christoph Schwarz as business development director, Capital Markets, to expand the team.
As he focuses on financial institutions and law firms in the UK and Europe, Schwarz will make a major contribution to the continuing growth of Ocorian's Capital Markets services, the firm said in a statement.
Based in London, Schwarz brings more than 20 years' experience in financial services working for major banks, insurance companies and financial advisory boutiques including Wachovia, Lehman Brothers, HSH Nordbank, Genworth and StormHarbour Securities. Prior to joining Ocorian he was a principal in BNY Mellon's Corporate Trust team.
Schwarz's areas of expertise include trustee and agency services as well as securitisation and structured finance with a focus on residential and commercial real estate mortgage portfolios and loans.
Ocorian is a global provider of corporate and fiduciary, fund administration, and capital markets services to financial institutions, corporates and high net worth individuals.
Nucleus Financial Platforms
Nucleus Financial Platforms, the UK advisor platform group, has appointed Laura Green in the newly-created role of commercial delivery director. She reports to chief commercial officer Alex Kovach.
Green has more than 17 years' experience in financial services. Before this job, she worked for seven years at NatWest as manging director of strategy for Coutts, and prior to that, she was at Deutsche Bank, Barclays' wealth and investment arm, and was a management consultant at Accenture.