Alt Investments
iCapital Rolls Out All-Digital Marketplace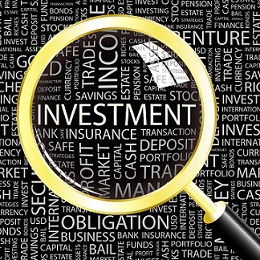 Launched in 2013, the rise of businesses such as iCapital is part of how access to private market investments and hedge funds is being "democraticised."
iCapital, the New York-based fintech platform for alternative investments such as private equity, has launched an all-digital offering, called iCapital Marketplace.
With the new system, asset managers can choose to fundraise through iCapital Marketplace and manage distribution themselves. These funds will be supported by iCapital's end-to-end technology platform.
"The iCapital Marketplace provides a robust suite of capabilities designed to broaden alternatives within client portfolios. We are committed to deliver institutional quality investment solutions and dedicated service to the network of advisors accessing the platform," Todd Myers, Blackstone senior managing director and chief operating officer, Private Wealth Solutions, said of the new offering. (Blackstone is one of the world's largest managers of alternative investment funds.)
The platform also features educational tools, such as market insights, webinars, and training modules.
Launched in 2013, the rise of businesses such as iCapital is part of how access to private market investments and hedge funds is being "democraticised," having been a field dominated by large banks.
As of 30 April, iCapital services more than $157 billion in global client assets, of which nearly $30 billion are from international investors (non-US domestic) across more than 1,270 funds. It has offices including in Zurich, London, Lisbon, Hong Kong, Singapore, and Toronto.