Fund Management
Berenberg Optimistic About European Growth Stocks In 2023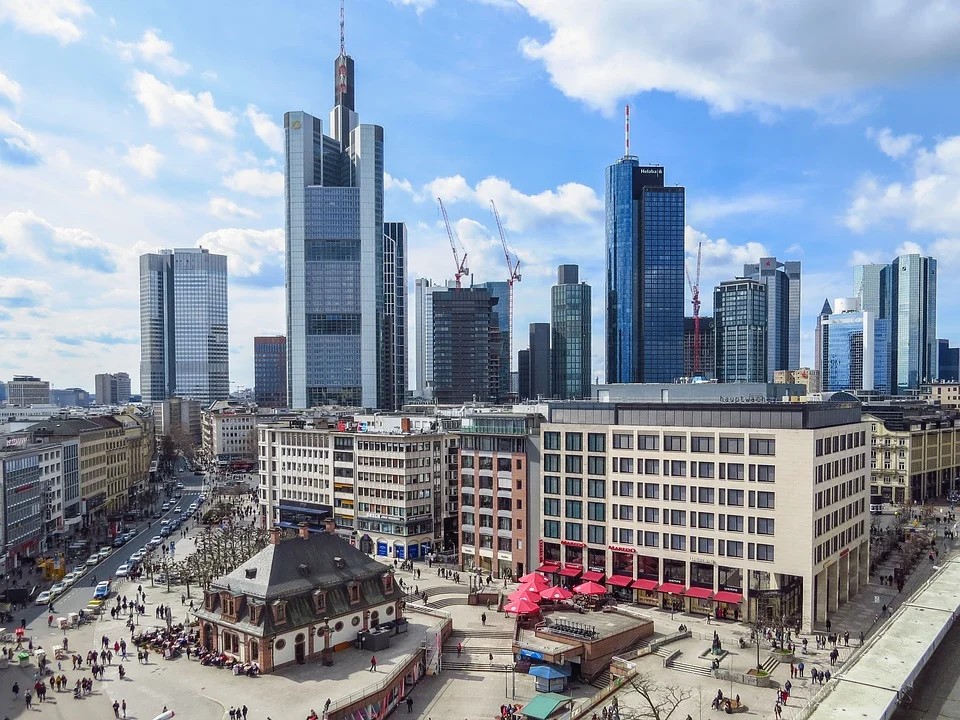 Matthias Born, CIO and head of equities at German-based Berenberg Wealth and Asset Management, discusses with WealthBriefing why he is optimistic about the outlook for European growth stocks in 2023. 
After a very tough year in 2022, Matthias Born at Berenberg Wealth and Asset Management is positive about the outlook for European growth stocks in 2023.
"Last year was a very tough year for growth stocks, hit by high inflation and rising interest rates which impact growth style investing," he told WealthBriefing in an exclusive interview last week. But with inflation falling and rates expected to come down in 2023, Born is more optimistic about the outlook. "Investors are getting back into growth stocks," he added.
Born is a long-term quality growth manager; he manages the Berenberg Europe Focus Fund, which has €685 million ($734 million) assets under management, and the Berenberg Europe ex UK Focus Fund.
Outlining his investment strategy, he said he invests in names with strong earnings growth of 10 to 20 per cent over the next five years at least, good balance sheets and exposure to structural tailwinds, with good growth rates even during the bad times.
The tech and healthcare sectors are important for him. He believes that healthcare is one of the best growth sectors to be in to weather a recession as they have very predictable growth rates. Some big pharmaceutical companies, such as Novo Nordisk are riding structural tailwinds, faced with ageing populations and the fight against obesity, and are not exposed to consumer spending because their products are paid for by health insurance, which tends to be impacted the most by a recession.
Born also believes that the European tech sector is strong, although it does not have some of the well-known names that the US has. "There are many examples of European firms that are driving innovation which are not so well-known," he said. For example, Technoprobe is a critical equipment provider in the semiconductor manufacturing quality testing space that gained an additional market share last year due to its leading innovation. ASML, a Dutch multinational, which showed strong growth in 2023 of around 20 to 30 per cent, is another example, specialising in the development of photolithography machines used to produce computer chips, he added. He also invests in luxury consumer brands such as Moncler.
He said that the quality growth stocks the firms invests in are also sustainable ones, with all the funds coming under Article 8 of the EU's Sustainable Finance Disclosure Regulation and one Article 9 fund.
Berenberg European Focus Fund
Born manages the Berenberg European Focus Fund which aims to achieve long-term capital growth that outperforms the benchmark MSCI Europe Index over a medium to long-term period. The main driver for this is the underlying above-average and sustainable profit growth of the selected companies. The companies are based in Europe, but often operate globally.
The fund management, which invests in companies that achieve sustainable growth over long periods with high profitability, has about 50 stocks. It has shown strong performance since inception of 53.6 per cent versus the MSCI Europe's 38 per cent, but it has suffered, like other growth funds, during the value rotation and high inflationary period of 2022.
Top 10 holdings include Novo Nordisk, followed by AstraZeneca, Moncler as well as ASML, with top 10 country allocations in the UK, followed by Germany, the Netherlands, Switzerland, Sweden, Denmark and France. The top sectors are healthcare and IT.