Strategy
Focus On Opportunities In Fixed Income – Invesco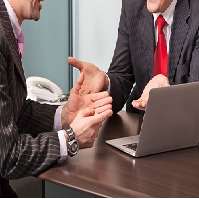 After both bonds and equities suffered dramatic losses against a backdrop of war, inflation and rate hikes in 2022, US-based investment manager Invesco hosted a fixed income media event last week, looking at the macroeconomic backdrop and opportunities in fixed income in 2023. 
A challenging 2022 for fixed income has created meaningful opportunities in bond markets, experts at an Invesco media event said last week.
According to Paul Jackson global head of asset allocation research, the most likely path ahead is one of global deceleration, with inflation "coming down reasonably quickly." In this scenario, he is expecting the Federal Reserve to start reducing rates in the second half of the year, which probably means that the dollar will weaken. This environment could be supportive of investment grade credit – but also select opportunities in high yield.
Jackson favours defensive assets, so fixed income over equities. In terms of asset allocation, he sees fixed income playing an increasing role compared with what has been seen over the last five or six years. "Bonds are back," he said. Within the asset class, high yield and investment grade credit come out as favoured areas under his base case.
However, with the dollar likely to weaken, it's also an exciting time for assets like emerging market debt, as well as for European investment grade credit, Kristina Hooper, chief global market strategist, said. Yields on euro investment grade, for instance, are in excess of 4 per cent and, for sterling, closer to 5.5 per cent.
Alex Ivanova, a fund manager, also mentioned how the volatile backdrop is creating a rich environment for active investors: "We have observed quite a big dispersion between better quality names and weaker, lower-rated triple-C bonds."
"If you do your homework and you feel comfortable with the fundamentals, you can get very attractive yields," she added. Ivanova highlighted the need for flexibility, and the ability to react quickly to events as the economy transitions from a period of inflation to one of deceleration and potential recession.
Paul Syms, head of fixed income exchange-traded-funds, also looked at the direction of travel in government bond yields. By the end of 2022, these had risen by almost 4 per cent from post-pandemic lows. "Investors are no longer being penalised for investing in higher quality asset classes like government bonds and investment grade credit," he said. Floating rate senior loans are currently one of the highest yielding assets in fixed income, he concluded.