M and A
Dubai-Based Globaleye Agrees Sale Deal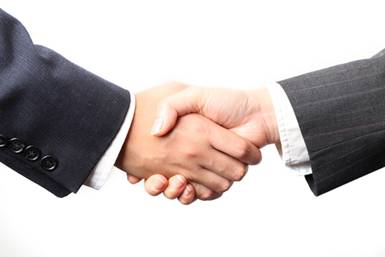 As well as agreeing to buy Globaleye, London-listed TEAM plc has also agreed to buy a firm based in the Isle of Man, highlighting a busy round of M&A activity.
London-listed TEAM plc, a wealth, asset management and financial services group, has bought all the share capital of Dubai-based Globaleye Wealth Management, aka Globaleye, a firm advising on £242 million ($300.5 million) of client assets.
The deal involves a total consideration of up to £5.6 million. The purchase is expected to be earnings enhancing in the first year of ownership, TEAM said in a statement.
In a separate deal, also announced yesterday, TEAM said it has conditionally agreed to acquire the entire issued share capital of Thornton Associates Limited, trading as Thornton Chartered Financial Planners, for up to £2.5 million. Thornton is an Isle of Man-based financial planning business, with assets under advice of £121 million and approximately 180 client groups.
Once complete, both deals will take TEAM's assets under management and advice to over £850 million. The transactions represent TEAM's fifth and sixth acquisitions in the last three years, highlighting the busy M&A trend in the European wealth and related spaces.
Globaleye, which was founded by its chairman, Tim Searle, specialises in wealth management, insurance broking and complementary financial services. It advises affluent, high and ultra-high net worth private individuals, trustees, corporates and business owners. With 68 employees and its Dubai headquarters, the firm also has offices in Abu Dhabi, Singapore, Durban (South Africa), and Kuala Lumpur (Malaysia). In the UAE, it is regulated by the Central Bank and the Securities and Commodities Authority, and by the relevant local regulators in the other countries.
Among recent moves, Globaleye launched an in-house investment service and a digital wealth platform in the UAE.
"The acquisitions of Globaleye and Thornton takes TEAM closer to £1 billion under management and advice in our target markets and extends our global footprint to seven countries. In doing so, we believe we are carving out a valuable section of the high net worth market who are living outside of their mainland home tax jurisdiction and are in need of specialist financial advice, which in the past has not been easily accessible. TEAM is filling that space and we see significant scope to expand further," Matthew Moore, CFO and COO of TEAM, said.
Searle added: "There is a compelling strategic rationale for joining forces and the companies are a strong cultural fit, both with an entrepreneurial and performance-driven culture. Our clients will be able to benefit from TEAM's highly successful multi-asset portfolio management, bespoke portfolio and cash and treasury management services."