New Products
What's New In Investments, Funds? – Downing, Lombard Odier, Others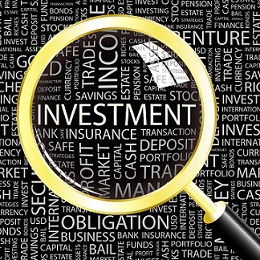 The latest news in investment offerings, financial products and other services relative to wealth advisors and their clients.
Downing Fund Managers
Boutique investment house Downing Fund Managers, part of Downing, has launched a new multi-asset fund range led by Simon Evan-Cook.
The VT Downing Fox Funds range, which will be available for investment from June 2023, will consist of four funds of funds, each with different, fixed levels of equity exposure, the firm said in a statement. The range has been designed specifically for UK financial advisors, with a view to cutting complexity, instability and cost from their central investment propositions.

Manager, Evan-Cook, said: "I've been stewing over the multi-asset industry's shortcomings for a long time now. Downing offered me a clean sheet of paper to design and run a new multi-asset suite that's simple, reliable and easy to use. I believe we've achieved that with the Downing Fox range."

The four options within the Fox Funds range are: 100 per cent equities, 80 per cent equities, 60 per cent equities and 40 per cent equities. The equity component of each fund has a global remit and is made up exclusively of long-only equity funds, run by fund managers, the firm said. The non-equity component comprises a mix of developed-market cash and government bonds, which is designed to cushion the portfolios during bouts of stock market volatility.
Lombard Odier Investment Managers, Touchstone Investments
Lombard Odier Investment Managers has been appointed by Touchstone Investments, as sub-advisor for its newly-launched Climate Transition ETF (HEAT), following a tender process. Touchstone is based in the US.

HEAT is an actively managed ETF that aims to invest in companies that are leading the development of solutions for, or that will benefit from, the accelerating transition away from a climate-damaged, carbon-constrained economy, the firm said in a statement. (An actively managed ETF is a form of exchange-traded fund that has a manager or team making decisions on the underlying portfolio allocation.)

HEAT will use LOIM's expertise in sustainable investing, the firm continued.

Paul Udall, portfolio manager for HEAT at LOIM, said: "The transition to a net-zero and climate-resilient world is one of the greatest challenges – and investment opportunities – of our time. We are thrilled to have been selected by Touchstone as the sub-advisory partner of choice to expand their capability in this space."

Matthew Barry, vice president of product management and head of capital markets for Touchstone, continued: "With interest in sustainable investment remaining high, the Climate Transition ETF provides advisors and the investors they serve with an opportunity to better position investment portfolios and meet long-term goals, while driving the climate transition forward."

Touchstone said HEAT is its fifth active ETF and first thematic ETF offering. It will complement Touchstone's broader suite of institutional asset management strategies – including mutual funds and ETFs – available as part its Distinctively Active™ range.