Compliance
Compliance Corner: UK's Financial Conduct Authority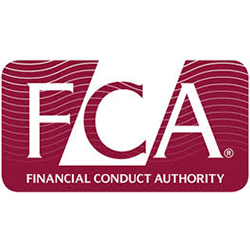 The latest compliance news: regulatory developments, punishments, guidance, permissions, new product and service offerings.
Financial Conduct Authority
The Financial Conduct Authority, the UK watchdog, said last week that three people have been convicted for investment fraud in a case affecting around 120 investors. They were sentenced to a total of 24.5 years for their roles. The FCA brought the case, which was conducted in London's Southwark Crown Court.
On 3 April, after an eight-week trial, Cameron Vickers, Raheel Mirza and Opeyemi Solaja were convicted of conspiracy to defraud through a fake, London-based company called Bespoke Markets Group (BMG).
Their scam fleeced roughly £1.2 million ($1.36 million) from the UK investors. Raheel Mirza was also convicted of perverting the course of justice and Reuben Akpojaro was convicted for trading investments without FCA authorisation. Akpojaro was acquitted of conspiracy to defraud and money laundering, the FCA said in a statement on 6 April.
Cameron Vickers is from Essex (date of birth 29 May 1995), Raheel Mirza is from East London (date of birth 24 July 1984), Opeyemi Solaja is from Northamptonshire (date of birth 6 October 1989) and Reuben Akpojaro is from Southeast London (date of birth 11 January 1983).
Between June 2016 and January 2020 Cameron Vickers, Raheel Mirza, Opeyemi Solaja and Reuben Akpojaro made cold calls to members of the public, using pseudonyms, to convince them to invest with BMG. Various UK and offshore companies and bank accounts were set up to try to distance the defendants from the fraud (including Upscale Limited, registered in the Marshall Islands) and to launder money, the FCA said.
They claimed to trade their clients' monies in "Binary Options" (a type of fixed odds financial betting), when in reality the money was shared among the fraudsters to fund their lifestyles. To encourage people to invest or invest more, BMG offered to match investments with their own funds and refund losses in the first three to six months. The investors had access to a sophisticated online platform that appeared to show their funds being traded, however this was manipulated to show trading activity when there was none, the regulator continued.
The first three defendants were sentenced on 6 April 2023. In sentencing, the trial Judge, His Honour Judge Hehir, said "[BMG] was no more than a money-making machine, which operated to transfer as much of its unfortunate customers' money into [the defendants'] pockets as possible." "All three defendants were a loose confederation of criminally minded associates" and "equally responsible". He stated that they lived a lavish lifestyle from the money and often misery of the victims, including large cash withdrawals, expensive foreign travel, cosmetic dentistry, online gambling, property purchases, a wedding reception and partying in nightclubs.
Cameron Vickers was sentenced to seven and a half years imprisonment. He claimed to be the "trading floor manager" and would meet investors in person to convince them to invest.
Raheel Mirza was sentenced to eight years imprisonment for the conspiracy to defraud offence and a consecutive 18 months for perverting the course of justice (a total of nine and a half years). He was responsible for setting up and running the BMG offices to legitimise the operation and the phone lines to drive investments.
Opeyemi Solaja was sentenced to seven and a half years imprisonment and directly received the most money from investors.
These defendants were also disqualified from being company directors for a period of 10 years. Reuben Akpojaro will be sentenced on 26 May 2023.
Binary options are a form of fixed odds betting which is now banned in the UK.