Asset Management
ABN AMRO's European Asset Management Ambitions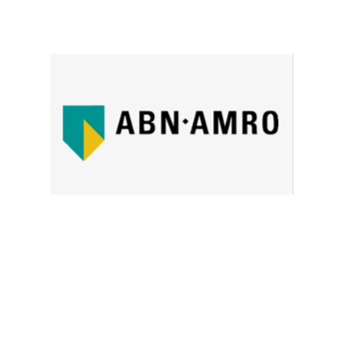 The organisation selects funds for exclusive distribution throughout Europe. 
ABN AMRO, the Netherlands-based bank which is harnessing state-of-the-art thinking and data analysis to win results for clients, says its open-architecture model will help it win new ones.
The firm's multi-manager investment management arm, called ABN AMRO Investment Solutions, is involved in the long-only space, but intends to move into alternative investments, Francois Xavier Gennetais, the business arm's CEO, told this publication.
The organisation selects funds for exclusive distribution throughout Europe.
Now, 70 per cent of clients using the multi-manager offering already have some connection to ABN AMRO, and it is planning to expand its reach to those who don't have a connection to the bank, Gennetais said.
The firm wants organisations such as family offices, for example, to use its multi-manager offering, as well as other entities such as Tier 2 and 3 banks. AAIS managed €18.5 billion ($20.3 billion) of assets under management as of the end of December 2022. A big goal is to scale up this platform, Gennetais said.
"These processes [of working with a new partner] can take quite long…often 12 to 18 months."
This news service spoke to the firm at a time when banks are under pressure to demonstrate their added value propositions to clients amidst volatile markets and a period of high inflation.
Gennetais joined ABN AMRO in 2005 and has worked in its asset management and private banking units. He is also chairman of ABN AMRO Funds, a sub-advisory fund platform – he has contributed to the design and development of the fund since 2009. Before joining the Dutch bank, Gennetais was a management consultant in new technologies for the financial industry.
The firm has added several senior figures recently: Christophe Boucher has been appointed deputy CIO (previously head of quantitative research and strategy); Martin Stolker has been named deputy CIO (previously head of manager research); Chloé de Calatchi has been appointed head of manager selection (previously senior operational due diligence analyst); and Jaouad Olqma has been named head of portfolio management (previously senior analyst European equities).
Number crunching
"ABN AMRO has built a digital platform and systems to help people analyse investment strategies. For example, it helps people to understand quantitative and qualitative biases," Gennetais said.
"We have fully digitalised our manager selection process with the support of a fintech. We have designed an exclusive unbiased and noise-free decision-making framework – based on neurosciences research for ensuring consistency across the process neutralising any individual or contextual possible bias," Gennetais said. "It allows better collaboration, transparency and traceability of all stages of the selection process, for enhanced accuracy, security and service delivery. KPIs [key performance indicators] and indicators are produced by algorithms from chosen criteria. Ratings and dashboards are automatically produced [and] ESG criteria are embedded into the process," he said.