Strategy
UK Inflation Turns Screws On Bank Of England – Reactions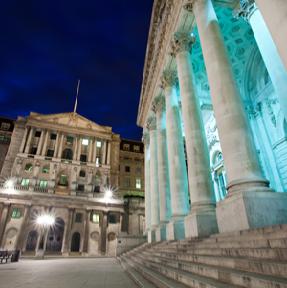 The Bank of England is expected to increase interest rates beyond its current level of 4 per cent as UK inflation jumped unexpectedly in February.
A rise in UK inflation of 10.4 per cent in February - above analysts' forecasts - puts the Bank of England under pressure to hike rates at its monthly rate-setting meeting today, even though the collapse of Silicon Valley Bank in the US and demise of Credit Suisse in Switzerland have rattled financial markets already. The European Central Bank and US Federal Reserve have already put rates up this week.
The rise in inflation was a shock, as most analysts had forecast a fall to 9.9 per cent amid reducing gas and oil prices and the lower raw material costs on global markets, said Nigel Green, CEO and founder of deVereGroup, a financial advisory, asset management and fintech organisation.
"Inflation had fallen for the previous three months, coming down from a peak of 11.1 per cent in October to reach 10.1 per cent in January," Green said in a statement ahead of the Bank of England's meeting in London today.
"But the data shows that food prices and non-alcoholic beverages in the UK surged at their highest rate for 45 years. This really puts the pressure on the Bank of England to increase interest rates again on Thursday. The Bank officials will also be vigilant about wage growth which remains high but is slowing, whilst the latest labour market data reveals continued tightness," he continued.
"This is despite growing fears over the unfolding confidence crisis in the global banking system following the collapse of Silicon Valley Bank, Signature Bank and First Republic Bank in the US earlier this month, and the weekend rescue of the institutionally critical Swiss bank, Credit Suisse," he said. "We expect that the Bank of England on Thursday will announce a rise of 25 bps to take rates to 4.25 per cent, and possibly signal a pause in its hiking cycle moving forward," he added.
This was echoed by Sonja Laud, chief investment officer at LGIM at their conference yesterday and by Stefan Isaacs, deputy CIO, public fixed income at M&G Investments, at a media roundtable in London.
Rupert Thompson, chief economist at Kingswood, also believes that the numbers will increase the pressure on the BoE to raise rates by a further 0.25 per cent to 4.25 per cent, rather than pause as had been looking quite likely due to the current strains in the financial sector.
"A signal of stepping back from interest rate hikes would be welcomed by investors who are concerned that overtightening now – when monetary policy time lags are notoriously long – could steer the economy into a recession," Green continued.
"The Bank of England is in a challenging spot of having to hike rates to bring down inflation while attempting to combat fears of systemic risk and instability that has been rippling through global markets in recent days following the banking crises in the US. But it will be soaring prices that will be front and centre in their decision-making process," he added.
Giles Coghlan, chief market analyst, consulting for HYCM Capital Markets, the brokerage, also believes that a 25 basis point hike is cautiously anticipated by the markets, where a 62 per cent chance of a BoE hike is now expected.
William Marsters, senior sales trader at Saxo UK, part of Denmark's Saxo Bank, added: "This surprise will disappoint markets which were hoping to see restrictive policy bringing inflation down. Rishi Sunak and the UK government will also be left wanting as halving inflation this year remains one of their key targets."
"We're already seeing fallout from the rapid rise in interest rates around the world, with weaker banks outside the UK starting to pop under the pressure," Nicholas Hyett, investment analyst at Wealth Club, continued. "The hope was that a steady drift down in inflation would let central bankers ease back on rate rises. Instead, a spike in food prices, up 18.2 per cent and the highest it's been since 1977, and higher prices in restaurants and hotels, up 12.1 per cent, means the fight against inflation is not yet over," Hyett said.