Surveys
London Ranks Third, San Francisco First In Schroders Global Cities Index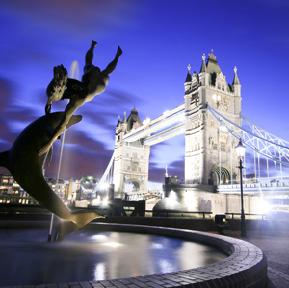 Schroders, a UK-based asset manager, released the index this week which aims to rank global cities using four key criteria.
San Francisco secured the top spot in Schroders Global Cities Index in 2022, boosted by its venture capital industry, with Boston ranking second and London in third place.
The elevation of San Francisco follows the introduction of a specific venture capital score to the index, Schroders said in a statement this week.
Four Chinese Cities – Shenzhen, Beijing, Shanghai, Hangzhou – were also in the top 30, in spite of the lockdown challenges. The index found that these cities' strong Chinese universities and successful tech industries have sustained their rankings.
Indian and Indonesian cities also rose rapidly up the rankings. Cities such as Mumbai, Kuala Lumpur and Jakarta have benefited from an increased focus on technology and innovation, as well as highly-educated workforces, the UK-based asset manager said.
The innovation measurement, which previously assessed the strength of universities in a city, now also monitors the amount of venture funding directed to businesses in a specific location. San Francisco which is known for its technology innovation, and Boston, as a biomedical innovation centre, have seen their rankings improve as a result of this score being introduced, the firm continued.
Schroders' Global Cities Index aims to rank global cities across four key criteria: Economic, Environmental, Innovation and Transport. It also aims to identify the cities which combine economic dynamism with world-class universities, forward-thinking environmental policies and excellent transport infrastructure.
San Francisco's top spot might raise eyebrows in the US because although it benefits from the vibrant Silicon Valley economy, the city's image has been hit by tales of homelessness, drug use and crime in recent years.
In addition to London's top three ranking, the next best-placed UK city was Manchester. New York maintained its fourth-place position whilst Singapore ranked eighth and Hong Kong came in ninth place, for the second year running. Melbourne was in fifth place, Toronto ranked sixth and Paris was 10th, down from seventh place in 2021.
Hugo Machin, portfolio manager, Schroders Global Cities, said: "San Francisco's rise to first place as well as the strong performance of a number of US West Coast cities such as Seattle and Los Angeles, may come as a surprise given the net migration towards the US' 'Sun Belt' cities that has been widely reported. However, the introduction of a venture capital score has significantly boosted their positions."
San Diego and Berlin were the only other two cities to have any meaningful movement in the top 30. Both scored well on venture capital funding and environmental policy, the firm added.