Financial Results
Estonia-Related Provisions Hit Danske's 2022 Results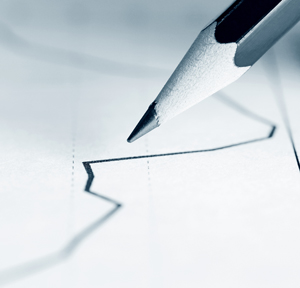 The Copenhagen-based bank reached a settlement with US and Danish authorities in late 2022 linked to misconduct and failings at its former Estonia branch.
Danske Bank yesterday reported a net loss in 2022 of DKK5.068 billion ($742 million), sliding from a profit of DKK12.92 billion a year earlier as net fee and trading income fell and operating costs rose.
The main source of the loss was caused by the Copenhagen-based lender making a DKK13.8 billion provision to clear up legacy issues relating to its Estonia business. It also booked a goodwill impairment charge of DKK1.63 billion, contrasting with no such charge in the preceding year.
"Throughout 2022, our business model delivered a reinforced commercial momentum, and net interest income improved, driven primarily by deposit repricing initiatives, positive trends in volumes and higher interest rates. Fee income was resilient, although weakening towards the end of the year, with especially activity-driven fees holding up well and good customer demand for our risk advisory solutions," the bank said in its 2022 annual report.
"While total costs continued to be impacted by high remediation costs, given our efforts to close legacy issues, we saw underlying costs continuing to trend lower as our efforts to make Danske Bank more efficient also continued to result in a decrease in the number of FTEs [full-time equivalent employees]."
Capital
For 2022, Danske's capital ratio was 22.1 per cent and its Common Equity Tier 1 ratio – a standard benchmark of a bank's capital buffer – was 17.8 per cent, against 22.4 per cent and 17.7 per cent, respectively, at the end of 2021.
In view of the Estonia-related provision (as mentioned above), Danske's board of directors have proposed not to pay a dividend for 2022.
"Danske Bank's dividend policy remains unchanged, targeting a dividend of 40 to 60 per cent of net profit. Danske Bank has strong capital and liquidity positions, and the board of directors remains committed to our capital distribution policy," it said.
Baltic misadventures
On 16 December 2022 Danske reached final coordinated resolutions with the US Department of Justice, the US Securities and Exchange Commission and the Danish Special Crime Unit. This followed probes into failings and misconduct relating to the non-resident portfolio at Danske Bank's former Estonia branch. Late last year, the bank was hit in the US and Denmark with a $2.06 billion fine, confiscation and forfeiture settlement over dirty money in Estonia. In its statement last December, Danske said it fully accepted the findings and unreservedly apologised. This contrasts with some settlements where a bank might issue a statement hedging its level of culpability.
The Baltic scandal has hung like a cloud over Danske – and the wider European banking industry – for a decade or more and stems from outflows of Russia-based money via Estonia and other countries near the former Soviet Union.