Wealth Strategies
Asia To Outperform In 2023 – HSBC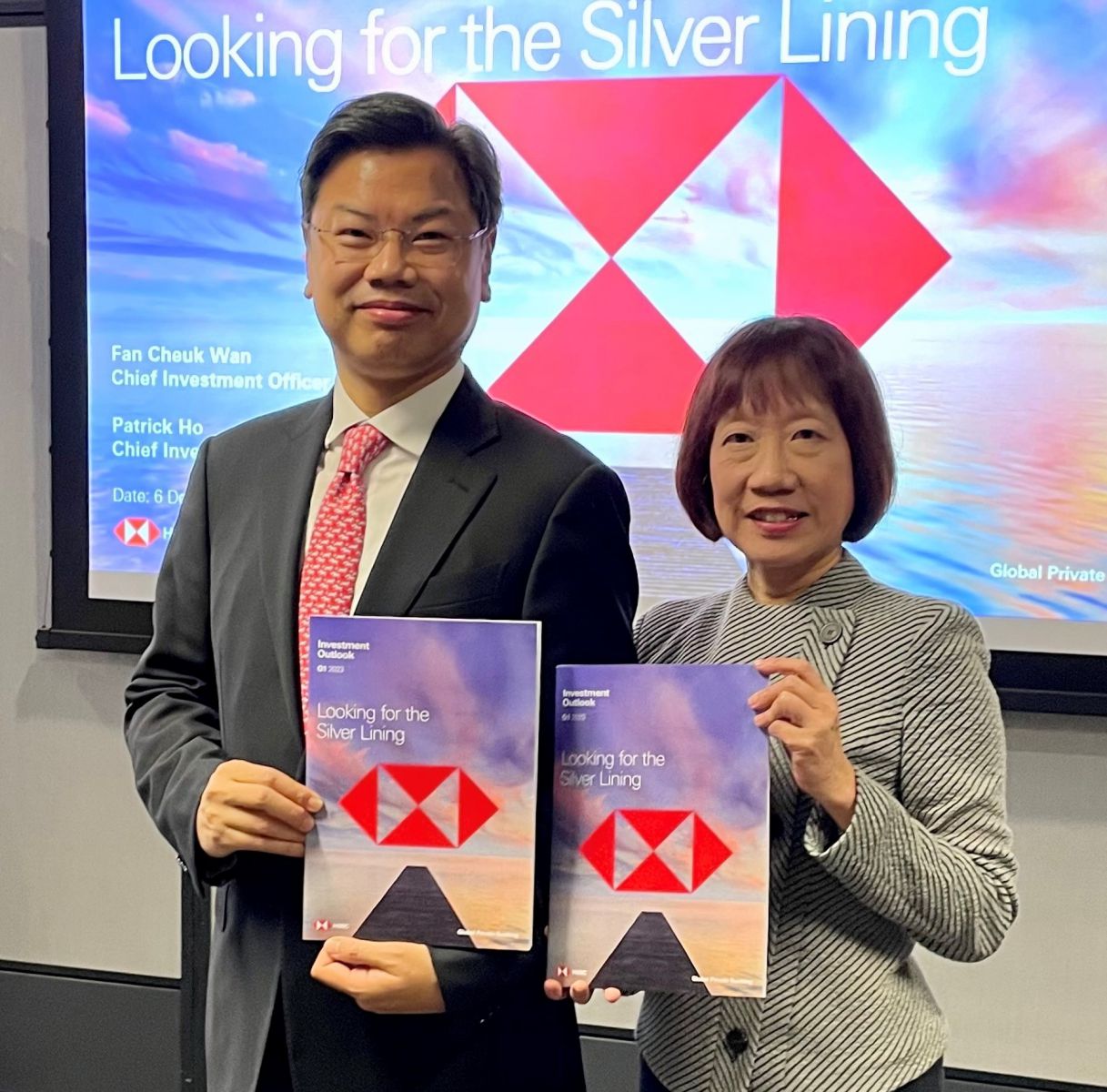 This week, HSBC Global Private Banking released its 2023 global investment outlook, assessing the macroeconomic outlook and highlighting where investors should put their money.
Against the global economic downturn, HSBC Global Private Banking expects Asia ex-Japan to be the outperformer and the only region to register growth acceleration in 2023, driven by China.
According to HSBC GPB, China's GDP growth is forecast to rebound to 5.2 per cent in 2023 from 3.5 per cent in 2022, thanks to Beijing's policy of relaxing the zero-Covid controls and instigating property easing measures.
"In mid-November we upgraded Chinese equities to overweight from neutral after the National Health Commission announced the 20 new measures to optimize the zero-Covid policy," Fan Cheuk Wan (pictured right), chief investment officer for Asia, Global Private Banking and Wealth at HSBC, said.
"We expect China will likely announce more meaningful reopening measures after the National People's Congress in March 2023 when booster vaccinations are ramped up more broadly across the nation," Wan continued.
"We see silver linings in the Asian market outlook for 2023 due to China's growth recovery, stabilizing US rates and a softer US dollar. Another supportive driver for the Asian markets is resilient performance of the ASEAN economies which benefit from continued economic reopening, supply chain reorientation and strong consumer spending," she said.
"The ASEAN stock markets have recorded one of the strongest earnings' growth in 2022, outperforming the global and regional peers, and we expect this trend is likely to continue in 2023. Within the ASEAN markets, we are overweight Indonesia and Thailand which see the strongest earnings' momentum," Wan added.
The HSBC commentary came out as reports said Beijing is loosening its strict anti-covid policies, a move that has already boosted equities and the Chinese renminbi. A number of wealth managers have told this news service they think Chinese equities are cheap on long-term valuation metrics.