Family Office
EXCLUSIVE: LNG – A Growth Driver For Three Groups Of Single Family Offices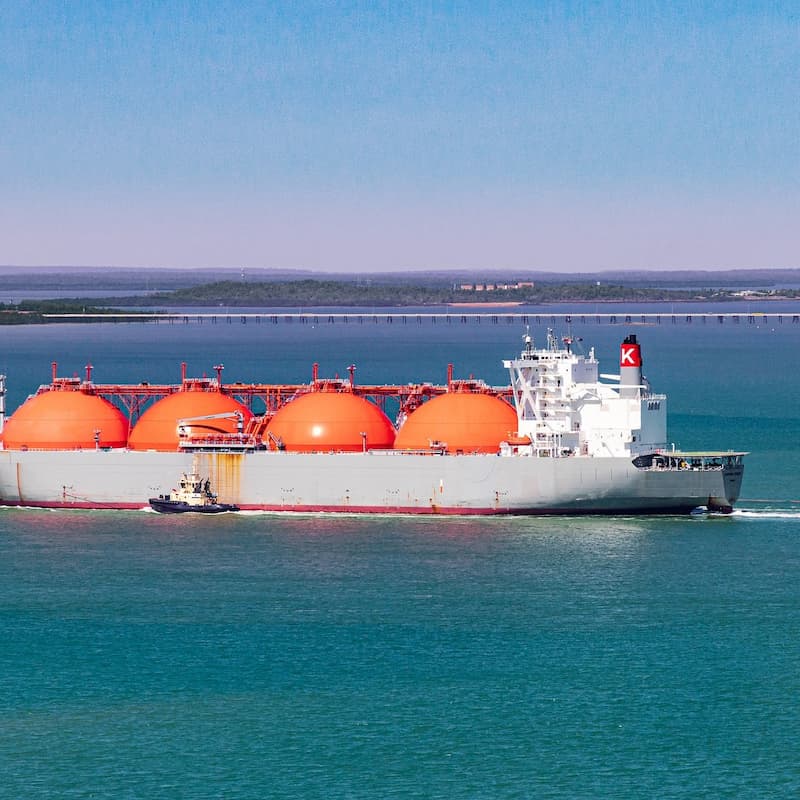 Charter rates could reach $1 million per day
Since Europe is still the beneficiary of a mild start to the winter months, it is likely that charter rates will not stop at present levels. "LNG deals at $1 million a day are possible" reported the respected Drewry Shipping Consultants in October 2022.
"Elevated prices are here to stay into 2023" claimed Flex LNG, the owner of a LNG tanker fleet in which John Fredriksen's family office has a substantial minority stake.
Family office beneficiaries from the surge in LNG tanker charter rates
The Highworth Family Offices Database identifies these 13:
• Hoegh Capital Partners, the family office of the Norwegian Hoegh family in the UK. The family owns the shipping company Leif Hoegh & Co, a major player in LNG carriers, and LNG import terminals. Hoegh LNG is owned in a 50/50 joint venture between Leif Hoegh & Co and Morgan Stanley Infrastructure Funds, which in turn owns 46 per cent of Hoegh LNG Partners LP, listed in New York. Hoegh LNG's stock price in September 2020 was $4.55; a year later on 15 September, 2021 it had risen to $9.23; by 4 November 2022 the stock price had climbed to $21.55 and a market cap of $511 million, a near-fivefold gain in 26 months.
• Seatankers Management, the family office and master-investment company of Norwegian-born, Cypriot citizen resident in UK, John Fredriksen. Fredriksen has two LNG tanker assets, Flex LNG and Avance Gas Holdings. Both are listed. He controls 46.5 per cent of Flex, the share price of which has gained 62 per cent between 1 November 2021 and 4 November 2022, valuing his holding at $793 million. He also controls 59.7 per cent of Avance, the share price of which has grown 76 per cent over the past year, valuing his stake currently at $2.93 billion.
• WAK Family Office acts for Anders Wilhelmsen of Norway, and the Wilhelmsens have a second family office in Aweco AS. Through Awilco AS the family owns 38.6 per cent of Euronext listed Awilco LNG, which owns two LNG carriers. The stock price of Awilco has grown by 77 per cent over the past year to 4 November 2022.
• Aii Corporation of Finland, the family office of Pekka Viljakainen, an investor in LNGtainer.

• Anholt Services of the US, the family office of the late Axel Karlshoej; in 2004 his legacy master company Teekay Shipping moved into the LNG transportation market by acquiring the Spanish Naviera F Tapias for $1 billion.
• AT Capital of Singapore, the family office of Arvind Tika; the family office holds a minority stake in a Kazakh rail company moving LNG from Kazakhstan to China.
• Blue Spruce Capital of the USA, which holds 63 per cent of Freeport LNG, the export capacity of which amounts to about 33 per cent of US LNG export capacity;
• Ceres Monaco, the family office of Peter Livanos, who controls 41 per cent of Gaslog Ltd, owner of 34 LNG carriers;
• Entrepreneurial Spirit Holding, the family office of George Economou, the owner of TMS Cardiff Gas, which runs a fleet of five LNG carriers;
• Golden Alpha Pte Ltd of Singapore, a private investment company controlled by the Sohmen family which owns BW LNG, the operator of a fleet of 34 LNG carriers and FSRUs (Floating Storage Regasification Unit);
• Hunt Investment Group of the US, the family office of Ray Hunt, which is developing LNG operations in the Yemen and Peru; and
• Umoe Gruppen of Norway, the family office of Jens Ulltveit-Moe, who owns a fleet of six LNG tankers.
Is it likely that the family offices which are the beneficiaries of heightened gas prices and the LNG tanker boom will recycle profits into the capital markets to diversify risk? From the thirteen single family offices surveyed here, there will be thirteen different answers.