M and A
Deals Of The Day: The Latest In Wealth Management M&A – Brooks Macdonald Group, Downing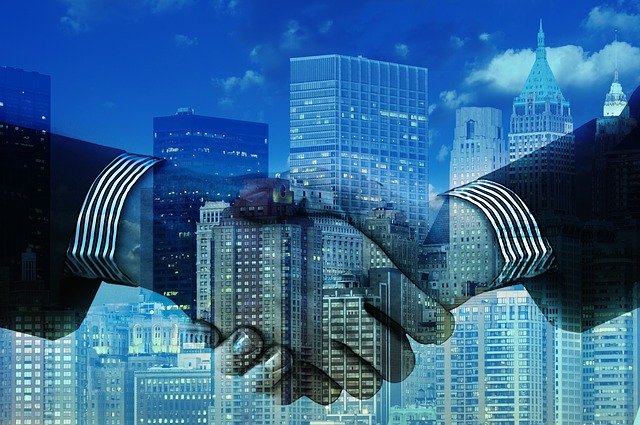 The latest mergers and acquisitions and other corporate actions in the wealth management sector.
Brooks Macdonald Group
Investment manager Brooks Macdonald Group and Slater and Gordon UK have acquired Adroit Financial Planning, subject to regulatory approval, to support the group's growth plans.
Based in Manchester, and specialising in the personal injury and clinical negligence sector, Adroit is an Independent Financial Adviser with assets under advice of around £350 million.
The transaction will see the service transfer of all Adroit's staff moving to Brooks Macdonald – resulting in no redundancies and no impact on their clients, the firm said in a statement.
As part of the transaction, Adroit and Slater and Gordon will sign a referral agreement to support continued close working between the firms.
Alongside the acquisition of Integrity Wealth Solutions, announced earlier this year subject to regulatory approval, Adroit will bring further scale to Brooks Macdonald's private clients' business, adding expertise in their specialist area, the firm added.
The transaction forms part of S+G's recent reorganisation; creating two separate yet collaborative parts of the business – Essential Legal Services and Specialist Legal Services. Adroit will continue to work closely with S+G to ensure that clients have the support they require, the firm said.
Clients will see no change to their products and services and, over time, will see the benefits from the support and infrastructure of a larger wealth management firm.
Adroit's head of financial planning services, Neil Jefferies, will continue to lead the team at Adroit, alongside contributing to the broader Brooks Macdonald business, the firm stressed.
Welcoming the move, Andrew Shepherd, CEO of Brooks Macdonald, said: "An integral part of our proposition is to offer successful IFA partners like Adroit an opportunity to become part of a larger wealth management firm, adding both scale and capability, when the time is right for them."
"A shared culture and a focus on delivering a quality service provide a solid foundation from which to take advantage of exciting growth opportunities," he added.
Slater and Gordon CEO Nils Stoesser added: "It is crucial that our clients receive expert, independent financial advice and support, and we are committed to continuing the excellent and close working relationship we have with Adroit."
Brooks Macdonald Group provides investment management services in the UK and internationally to private high net worth individuals, pension funds, institutions, charities and trusts. It has discretionary funds under management of £15.7 billion as at 30 June 2022.
The group, which has offices across the UK and Channel Islands, also provides financial planning as well as international investment management, and acts as fund manager to a range of onshore and international funds.
Downing
On Friday, as part of its expansion and focus on sustainable investing, investment manager Downing acquired and completed entry into operations of a 30MW onshore wind farm in Finland, targeted at institutional investors.
Bagnall Energy Limited, the renewable energy and infrastructure arm of Downing Estate Planning Service, entered into an agreement earlier this year to acquire the wind farm and confirmed that the acquisition has now completed, the firm said in a statement.
The acquisition, which is Downing's first investment in Finland and Bagnall's first wind investment in Finland, complements its hydropower assets in the region.
The Konttisuo wind farm, which is located near Soini in the region of Southern Ostrobothnia, will produce enough electricity to power the equivalent of about 37,000 UK homes a year, the firm said.
It has been built by Energiequelle, a European developer which will also provide long-term technical and commercial management services. Turbines for the wind farm were supplied by Nordex which is contracted to provide long-term maintenance services to the project for 25 years.
Welcoming the move, Tom Williams, head of energy and infrastructure at Downing, said: "The onshore wind sector in Finland is expanding rapidly and we are delighted to be able to contribute to Finland's decarbonisation and energy security goals through this transaction."
"Energiequelle have an excellent track record of development and management of wind projects across Europe," he added.
"As a certified B Corp, we are committed to responsible investing and delivering on the strategy. We look forward to adding further attractive projects to our portfolio in due course."
Nils Borstelmann, country manager, Energiequelle Finland, added: "For both of us, decentralised and renewable energy production is at the core of our operational goals."
"We look forward to celebrating the opening of the wind farm at the end of October," he said
Downing's energy and infrastructure team has completed around 175 core renewable transactions over the past 12 years and invested more than £700 million in core renewable energy since inception.
The sustainable investment manager, established in London, currently manages £1.8 billion of assets under a range of investment mandates across funds, investment trusts and tax-efficient products.