Financial Results
Investments Deliver As Julius Baer International's Profits Gain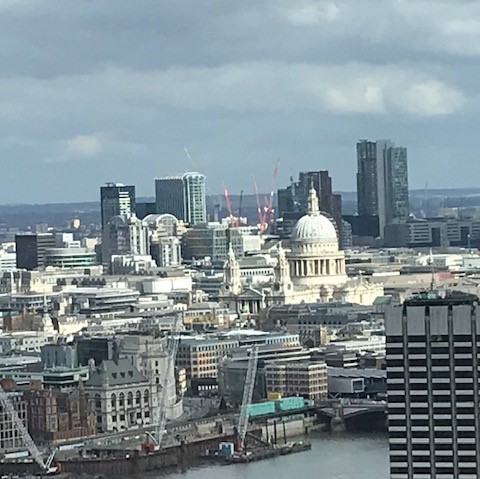 Investment in people and resources has helped the firm deliver rising profits, putting it in good shape to weather whatever storms come, its CEO has told this news service.
Julius Baer International, the UK entity of Julius Baer this week reported a 2021 profit of £26.4 million ($28.6 million), rising from £20.3 million a year before. This demonstrates that investment in people and systems has borne fruit, its chief executive has told this publication.
The results also show that the bank's regional footprint (London, Edinburgh, Leeds, Manchester and Belfast) is working, David Durlacher said, talking at his offices in the City. (This news service has written about how banks are calibrating their regional strategy.)
"I'm very bullish for the outlook here," Durlacher said. "We intend to ramp up our investment into the UK materially over the next three years."
The organisation, which is scheduled to move to new headquarters in Farringdon, London, in the first half of 2023, is operating at a time when the UK continues to adapt to life outside the European Union. Being a Swiss bank by origin – Switzerland is not an EU member – Julius Baer brings a certain perspective to the party.
"Ongoing regulatory divergence will mean we will have to continue to adapt and invest in our systems and processes in the UK, however these will bring benefits for clients," he said.
And while the team-based approach at the bank, which is necessary for serving high net worth and ultra-HNW clients, is a costly item, investing in people is one of the most important areas of overall investment for the bank, Durlacher said.
Results
Among other details in the results, Julius Baer International said that client assets stood at £19.2 billion by the end of 2021, up from £16 billion a year before. Net new money (£1.57 billion) accounted for 10.1 per cent of 2020 client assets.
At the end of 2021, about 76 per cent of client assets were invested in discretionary or ongoing investment advice, with growth in these areas boosting revenues from asset-based fees, the bank said.
Revenues rose 10 per cent from a year ago, equating to £9.9 million. Normalised pre-tax earnings were about £32.4 million, rising by £14 million on the normalised earnings for the preceding year.