Company Profiles
Building Culture For Loyal Clients, Staff In Channel Islands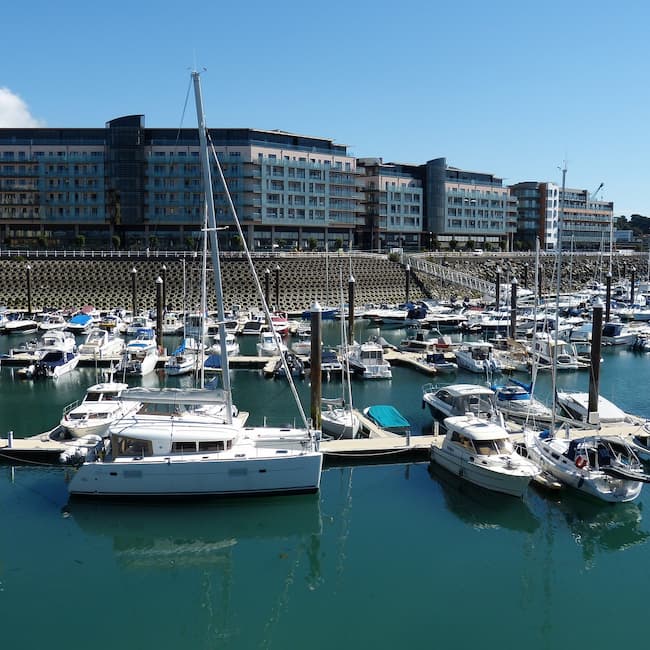 In an island jurisdiction such as Jersey where unemployment is just 1 per cent, availability of talent is a crucial issue for wealth managers and others in the professional services space to address. These and other matters are discussed by Oak Group in an interview this news service conducted recently.
Fund, corporate services, trusts and private wealth service providers in the Channel Islands know they have a talent crunch to manage – as is the case in onshore locations too. And creating a friendly environment that people want to stay in is part of the solution, practitioners say.
Even before the pandemic struck more than two years ago, forcing Jersey and Guernsey to close borders and take the virtual route in business meetings, talent shortages in wealth management were a conversation point. This has arguably intensified.
"We are seeing a skills shortage across all sectors of the finance industry and the professional and public networks that support it. It is important to nurture talent within your organisation in order to retain the best people," Jo Gorrod, managing director of Oak Group in Jersey, told WealthBriefing recently. She was appointed to her role in July.
To attract and keep talented people, it is important that they "enjoy the place they are working in," she continued. "They have to buy into the values…employees are very discerning in the current climate and they want to work with organisations that align with their personal values and have the right cultural fit."
"Our clients have not necessarily had a relationship with a firm but with a person," Gorrod said.
Oak, whose headquarters are in Guernsey, was launched in March 2019. The business is the consolidation of Oak Trust Group, Consortia Partnership and Kreston IOM, which between them have offices in Guernsey, Jersey, the Isle of Man, Malta and Mauritius. Oak is majority-owned by the TISE-listed Financial Services Opportunities Investment Fund Ltd (FSOIF). And Gorrod is keen to stress that Oak's management retains a 30 per cent stake in the business.
"You have to have that skin in the game," she said. "It ensures that management and ownership interests remain aligned."
"We are a very much a personal-touch business and director-led. The proof that this works is that most referrals come from existing clients," she said.
These points about culture and alignment being necessary to keep and win great talent and clients were made by other firms that this news service spoke to. Mike Rothwell, director and country manager, Channel Islands, Pershing Limited, BNY Mellon | Pershing, told this news service that a problem for financial firms is that finance, relatively speaking, was seen as a less desirable career area for new joiners to the employment market after the 2008 financial crash. And Dan Bisson, managing director, Channel Islands, Suntera, has told WealthBriefing that the labour market in the Channel Islands is tight.
(This news service has run a number of articles about the Channel Islands over recent days. See here, here, and here.)
In Jersey, financial and legal activities account for 22 per cent of all jobs, according to data from December 2021, making these the largest single sectors for jobs in the island. In second place, at 14.1 per cent, are public sector roles, followed by education, health and other services, at 13.8 per cent. A total of 62,260 people work in Jersey, up by 2,240 from a year before. Just under half of all adults are in full-time employment. Unemployment is virtually non-existent – just 1 per cent.
Freshening up
Oak Group has refreshed its brand after a period of change and restructuring.
"Our ambition is to become a purpose-led, sustainability leader in the international finance industry. Oak is embedding sustainability goals into our business by education, commitment to net zero and governance. We are fortunate to have a client base which reflects these values," Gorrod said.
Among Oak's roles is managing and providing fund administration services to Quinbrook Infrastructure Partners, which is a renewables fund.
In total, Oak has £20 billion ($22.68 billion) of assets under administration and employs 170 people in Jersey and Guernsey.
What of the outlook?
"Oak and Jersey generally are in a global reset where it is imperative to set out your wider purpose and value to society. There is over one trillion of capital under administration in the Jersey trust and corporate sector, this has the potential to create meaningful and positive change," Gorrod added.