Wealth Strategies
Widening Investor Access To Music's Revenue Power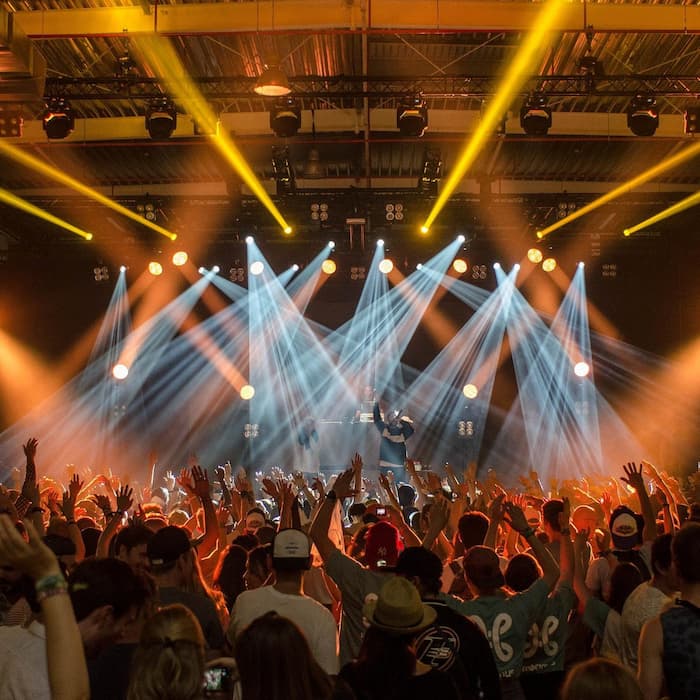 We interview a Luxembourg-based music royalties and investments platform about the opportunities for capturing a diverse source of returns – and one that can help shield against economic woes.
With inflation running at double-digit rates in some countries and markets under pressure, it's tempting for wealth management clients to escape the pain by plugging into some favourite tunes. Markets rise and fall, but our appetite for great entertainment tends not to follow the business cycle.
The revenues that can be earned from music royalties are certainly worth attention. This is particularly the case now that monetising intellectual property is rebounding after a period when downloading tech disrupted traditional channels, forcing artists to hit the road.
A European investment platform, ANote Music, argues that it can tap into a burgeoning appetite for capturing music IP. Based in Luxembourg and founded in 2018, ANote Music enables music rights owners to list shares to a portion of their music catalogues In turn, these are put up for auction to investors and music fans in return for upfront cash. Investors can then have access to the future royalty income streams from this music as a source of passive income.
ANote, which is more focused on the European market, offers a starting point for investing at a much lower level (due to the fractional ownership of rights) but it offers trading directly between investors on a secondary market. (It has parallels with US platforms such as Royalty Exchange and Songvest.)
"This is just the tip of an iceberg," Marzio Schena, founder of ANote Music, said, referring to the potential scale of revenues that could be captured. He spoke recently to WealthBriefing about his business model.
The ascent of businesses such as ANote Music is also an example of how the world of intellectual property (IP) rights continues to evolve. Over the past two decades, the music and publishing industries have had to contend with the impact of downloading technology, for example peer-to-peer channels such as Napster, which threatened traditional copyright models. Businesses such as Spotify and other music download channels have also taken off, replacing traditional music recording models such as compact discs.
Investors are targeting returns of around 7 per cent
"As an alternative income source, in terms of transparency and analytics, music stands out because in the age of streaming you can see how a track or catalogue has performed, and how many times it has been downloaded or streamed, which offers decent insight into how it will perform in the future," he said.
ANote Music is talking to wealth managers and family offices that are interested in diversifying their portfolios to include music royalties as more and more are turning to alternatives, he said.
The sums at stake are large. This is a $5.1 billion market, as measured by value of catalogue sales for 2021; industry revenues stand at $70 billion, according to Music Business Worldwide and Goldman Sachs, respectively.
"In terms of transactions of music rights, we expect the record numbers seen in the past years to keep growing in the years to come. Industry analysts expect the amount of dollars invested in the sector to continue growing," he said. Schena noted the case of major private equity funds, including the likes of Carlyle, Blackstone, Apollo and KKR, committing billions of dollars to investments in music assets.
"Also, looking at the numbers, with the industry generating $70 billion yearly, $5 billion worth of catalogues yearly transacted in 2021 represent a tiny fraction of the total industry current value," Schena continued.
Technology is accelerating the process, he said.
"It was almost impossible 10 years ago to predict that platforms like TikTok would have such an important impact on how music is being promoted. Next to that, we have all the emerging markets where people are getting more and more connected via smartphones and better mobile connectivity," Schena said. "Last but not least, around the globe there are top-level discussions going on to provide a better protection and fairer revenue model for rights holders. These regulatory changes could have a huge impact and we are already seeing some streaming platforms and service providers who start giving a better payout per stream."
Business model
So how does the ANote Music platform work?
"Our marketplace connects music rights owners on all levels with a big and fast-growing network of over 15,000 investors and music fans. We're effectively building the bridge between the financial markets and the music industry," Schena said.
"On the music rights owner side, we've been partnering with artists themselves, songwriters, producers, record labels and publishers. Each catalogue listing has been adapted in a flexible way to accommodate the specific needs of each of these rights holders. The way everything is done, gives financial freedom to the rights holders, while they maintain full control over all the management power and creative decisions for their catalogues," he continued.
There are three types of investors into the platform: Music fans, who mainly want to invest to get closer to the music they love (giving the bragging rights that they own a piece of their favourite music); more financially orientated investors with an emotional connection, and thirdly, institutions, such as family offices.
ANote Music receives a statement from organisations that collect revenues from copyright owners; valuations are undertaken by using a blend of quantitative and qualitative approaches.
With valuing copyrights, there are some minimum threshold requirements that ANote Music has put in place. At a minimum, the music catalogues that get listed on the platform must have at least three years of financial track record of earning steady royalty income flows and generate at least €10,000 or more per annum.
ANote will collect information and details on the catalogue and suggests a valuation range. This is part of the platform's due diligence process, which ensures that the catalogue remains properly managed and that objectives are aligned with the original seller, Schena said.
He said that the music rights owner decides on the initial starting listing price. Once everything has been set up, an auction is launched in which investors can bid to buy a share of the music catalogues. Some listings are for a limited amount of time, others are done for the entire Life of Rights. (Copyrights in countries such as the US run for 70 years after the death of the creator.)