People Moves
Credit Suisse Makes C-Suite Changes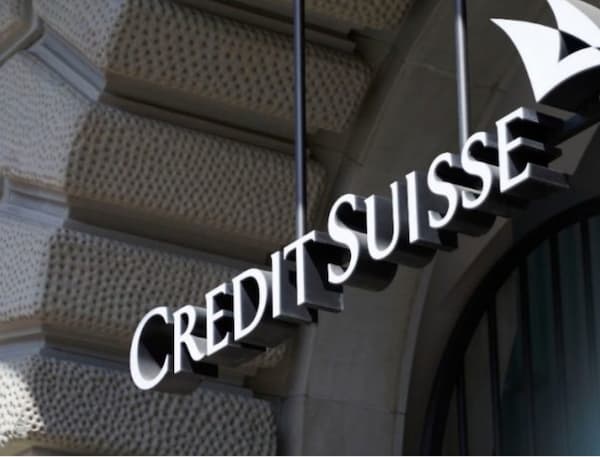 Following the arrival of a new CEO in late July, the Swiss lender has made a number of senior appointments covering finance, operations and other roles.
Credit Suisse has named former senior Deutsche Bank and HSBC figures to take up the posts of chief financial officer and chief operating officer. The changes come in the wake of the departure of CEO Thomas Gottstein in late July, when the bank also announced a loss for the second quarter and moves to restructure operations.
Dixit Joshi is named CFO and Francesca McDonagh is made COO, the Zurich-listed bank said in a statement today.
Michael J Rongetti is named as interim chief executive of the asset management division, filling the vacancy when Ulrich Körner was made overall group CEO – replacing Thomas Gottstein – in July.
The bank said that all three individuals will report directly to Körner. Francesco De Ferrari, CEO of the wealth management division, is appointed CEO of the Europe, Middle East and Africa (EMEA) region after serving in this role in an ad interim basis since January 2022, the bank said in a statement.
Joshi, who is taking up the role on 1 October, will replace David Mathers who decided to step down after more than 11 years in his role, as previously communicated. He will be based in Zurich.
For the past five years, Joshi served as group treasurer at Deutsche Bank, where he played a key part in the bank's restructuring while overhauling the firm's balance sheet. Joshi also served as Deutsche Bank's head of the fixed-income institutional client group, listed derivatives and markets clearing as well as head of global prime finance, and as head of APAC equities in Hong Kong. Before joining Deutsche Bank in 2011, Joshi served in senior roles at Barclays Capital. Between 1995 and 2003, he worked for Credit Suisse in New York and London, having started his career in 1992 at Standard Bank of South Africa.
McDonagh, who was previously announced as CEO of the EMEA region, will be taking up the group COO role on 19 September. This new role will support the group CEO in the steering and strategic development of the Group including operational and cost transformation.
McDonagh most recently served as group CEO at the Bank of Ireland after holding several senior management positions at HSBC Group. She will be based in Zurich.
De Ferrari, CEO of the Wealth Management division, who has acted as interim CEO of the EMEA region, is taking up his new permanent role with immediate effect.
Rongetti will continue to serve as head of asset management Americas and global head of investments and partnerships. Previously, Rongetti was CFO of the asset management division (2012 to 2021) as well as CFO for private banking wealth management products (2013 to 2015). He joined Credit Suisse in 1998 and will continue to be based in New York.
In addition, Michael Bonacker has been appointed group head of transformation, leading the operating model and cost transformation work for the group. He will start his new role on 1 September, reporting to McDonagh once she joins the company. Bonacker is vice chairman of investment banking and capital markets for EMEA and a member of the client advisory group. Before joining Credit Suisse in February 2022, Bonacker was global senior advisor for Oliver Wyman and also served as head of corporate development at UBS. In a career spanning more than 30 years, he also held leadership positions at BHF-Bank, Commerzbank, Lehman Brothers/Nomura, Deutsche Bank and McKinsey. He will be based in Zurich.