Financial Results
GAM Names New Finance Chief; Assets Under Management Fall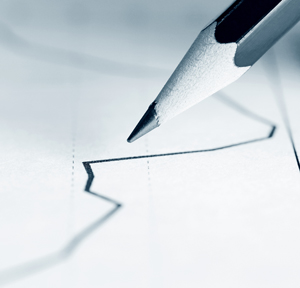 Falls in global markets in the first half of this year have hit the AuM of the investment management group.
GAM Holding, the Zurich-listed investment house, is promoting Sally Orton, deputy chief financial officer, to group CFO, following Richard McNamara's decision to step down from his role.
GAM said that McNamara, who has been the group CFO since 2015, will leave the firm towards the end of the year. However, he will stay at the firm over the coming months to ensure a smooth handover to Orton, whose appointment will take effect immediately.
Orton, who is a chartered accountant with more than 25 years' experience, joined GAM in May as deputy CFO.
Results
Separately, the firm today said that it had made an underlying pre-tax loss of SFr15.4 million ($16.10 million) in the first six months of 2022, against an underlying profit of SFr800,000 million for the first half of 2021. A cut in assets under management, caused mostly by big market falls, triggered a non-cash impairment charge of SFr263.6 million, related to the intangible brand value, (remaining value SFr9.4 million), which was created by the acquisition of GAM by Julius Baer in 2005.
GAM said total assets under management were SFr83.2 billion at 30 June, with investment management at SFr27.1 billion and fund management services at SFr56.1 billion, compared with a total of SFr99.9 billion as at 31 December 2021.
Almost 80 per cent of the falls in AuM were caused by falls in markets, GAM said.
"GAM's business performance was resilient in the face of the extraordinary economic and geopolitical conditions during the first half of 2022. Despite clients being cautious in the face of market volatility, we are encouraged to see them allocating to a number of our diverse, high conviction active strategies," Peter Sanderson, chief executive of GAM Investments, said. "We continue to take action to reduce our costs given the decrease in our revenues. We are confident that our approach to active management is well placed to assist our clients in the current market environment."
Underlying net fee and commission income was SFr93.5 million compared with SFr127.3 million in H1 2021. This reduction was primarily driven by reduced performance fees from SFr17.3 million in H1 2021 to SFr2.6 million in H1 2022.
Underlying personnel costs fell to SFr62.1 million in H1 2022 from SFr77.9 million in H1 2021. The cost cuts were mainly brought about by reducing staff numbers, with 594 full-time equivalents as at 30 June, down from 652 as at 30 June a year earlier.