Financial Results
JP Morgan Results Dented By Cooling Markets; Suspends Buybacks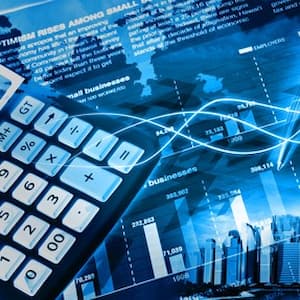 The CEO said that to meet higher capital requirements quickly, the bank has "temporarily suspended share buybacks which will allow us maximum flexibility to best serve our customers."
JP Morgan kicked off the banking sector's quarterly reporting season yesterday by announcing a 28 per cent slide in net income for the three months to end of June, standing at $8.649 billion. The lender built $428 million of net credit reserves in the quarter, versus a net release of $3.0 billion in the same period a year ago. The change hit the headline figure.
As the economic position has soured around the world, with rising inflation and higher interest rates, and the possibility of a recession, banks are preparing for a rise in non-performing loans and other adverse numbers.
Net revenues in Q2 2022 stood at $31.6 billion, the US bank said in a statement, or up 1 per cent year-on-year.
Net interest income rose 19 per cent year-on-year to $15.2 billion.
"In our global economy, we are dealing with two conflicting factors, operating on different timetables. The US economy continues to grow in both the job market and consumer spending, and their ability to spend, remain healthy," Jamie Dimon, a famously outspoken CEO at JP Morgan, said. "But geopolitical tension, high inflation, waning consumer confidence, the uncertainty about how high rates have to go and the never-before-seen quantitative tightening and their effects on global liquidity, combined with the war in Ukraine and its harmful effect on global energy and food prices, are very likely to have negative consequences on the global economy sometime down the road. We are prepared for whatever happens and will continue to serve clients even in the toughest of times."
Dimon noted that the bank has decided to temporarily halt share buybacks to protect its capital reserves to handle any adverse results of difficult markets.
Total assets under management stood at $2.7 trillion, falling 8 per cent from the same period a year ago as falls in markets depressed asset values.
Asset, wealth management
Within the asset and wealth management arm – which includes private banking – JP Morgan said net income was $1.0 billion, down 13 per cent on a year ago. Net revenue was $4.3 billion, up 5 per cent, predominantly driven by growth in deposits and loans on higher balances and margins, partially offset by investment valuation losses compared with gains in the prior year and lower performance fees.
Noninterest costs rose 13 per cent to $2.9 billion, driven by higher structural costs and investments in the business, including compensation, and higher volume- and revenue-related expense, including distribution fees.
The provision for credit losses was $44 million, it added.