People Moves
Change At Top Of UBS Wealth Management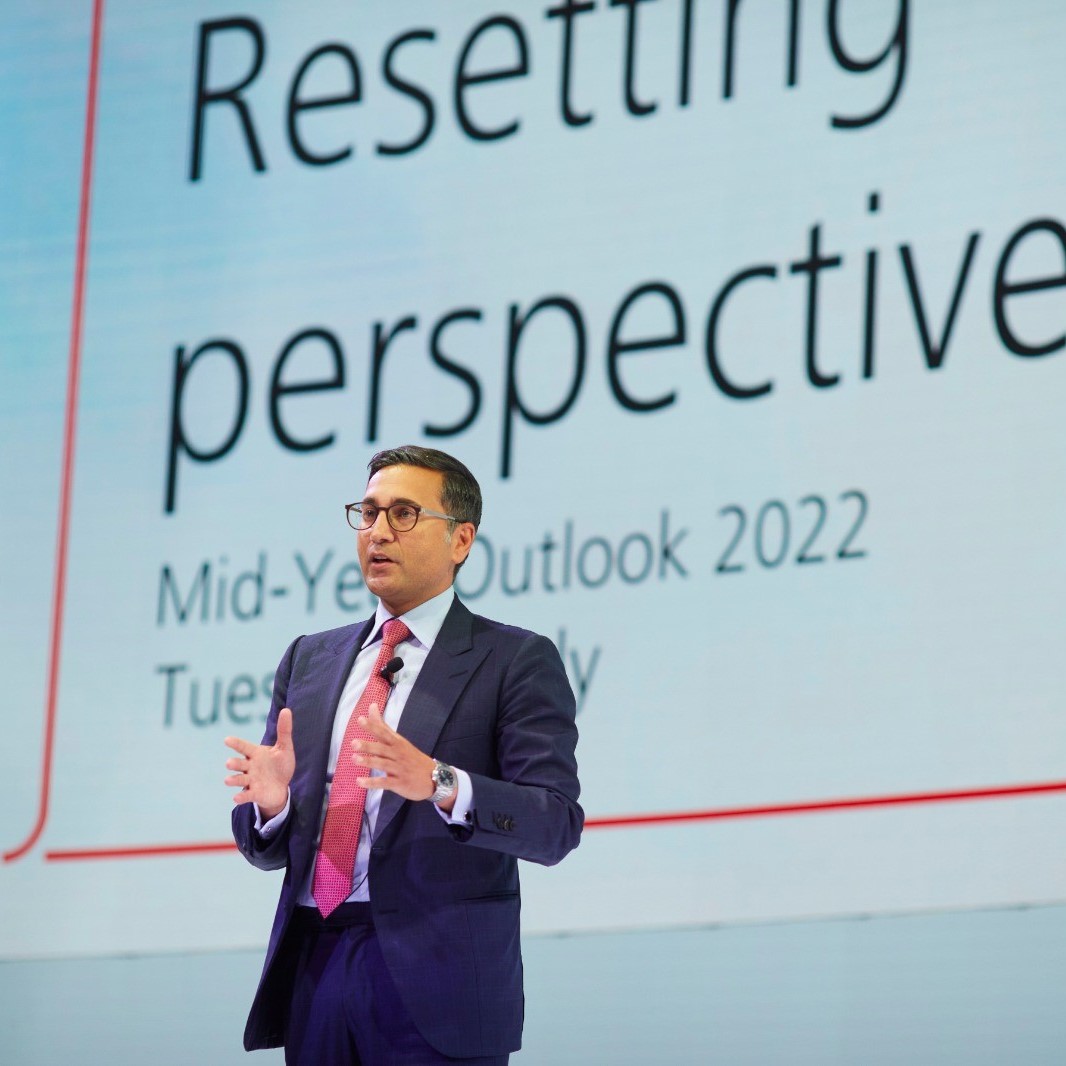 UBS has announced an executive board reshuffle, as Tom Naratil steps down after 39 years at the firm. The change means that the wealth management business globally is under the single leadership of Iqbal Khan.
UBS has named Iqbal Khan (pictured) as the sole president of its global wealth management division, starting from October.
Since joining UBS in 2019, Khan has served as co-president of the global wealth management division, together with Tom Naratil.
Khan's global network, background as a financial and regulatory auditor, risk management expertise, and his focus on client outcomes and commercial impact make him the ideal person to lead the divisions and will ensure a seamless continuation of its global growth strategy, the firm said in a statement yesterday.
Naratil has stepped down from his current roles as co-president of the global wealth management division and as president of UBS Americas from October, the firm added.
Naratil has been a member of the UBS group executive board for the past 11 years after holding various roles across divisions, functions, and regions, the firm said.
He was named group chief financial officer in 2011 and became group chief operating officer in 2014. In 2016, he took on the leadership of the firm's Americas wealth management business and was named president of UBS Americas. In 2018, he was also named co-president of the global wealth management division and, together with Iqbal Khan, strengthened the wealth management franchise, the firm added.
Under Naratil's leadership, the division's profit before tax in the Americas region more than doubled to $2 billion, the firm said.
In addition, Naureen Hassan will join UBS from the Federal Reserve Bank of New York, succeeding Naratil as president of UBS Americas and CEO of UBS Americas Holding LLC., and will become a member of UBS's group executive board in October.
Hassan will be responsible for driving client relationships, promoting cross-business collaboration, navigating the evolving public policy landscape, and ensuring sound regulatory and reputational risk governance, the firm stressed.
She will also lead the firm's strategic growth and digital initiatives in the Americas region, including the transformation of the firm's wealth management Americas platform, expansion of digitally customised banking services, implementation of the Wealthfront acquisition upon closure, and the rollout of UBS Circle One in the region.
Most recently, Hassan was the first vice president and COO of the FRBNY, where she also served as an alternate voting member of the Federal Open Market Committee. Prior to joining the FRBNY, Hassan was the chief digital officer for Morgan Stanley Wealth Management where she was responsible for the business' digital transformation.
Before Morgan Stanley, she was the executive vice president leading the investor services strategy, segments and platforms at Charles Schwab Corporation and a member of the firm's executive committee. She also held various business transformation, strategy, and client experience leadership positions at Charles Schwab Corporation. She began her career at McKinsey & Company.
Welcoming their appointments, group CEO Ralph Hamers said: "Our Global Wealth Management business and our Americas region are strategically important, and both offer significant growth opportunities for us."
In July last year Credit Suisse reached an out-of-court settlement with Khan – a former senior employee at that bank – over allegations of spying, an affair that led to the resignation of Credit Suisse chief executive Tidjane Thiam in early 2020.