WM Market Reports
Citi Global Wealth Updates 2022 Investment Outlook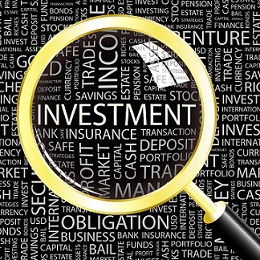 Citi Global Wealth Investments has released its Mid-Year Outlook for 2022: Investing in the Afterglow of a Boom, providing insights into the economy, markets, geopolitics and how to protect investors' wealth and assets. 
After a difficult start to the year, in its mid-year outlook, Citi Global Wealth Investments has predicted that bonds will bounce back and it warns investors against sitting on excess cash due to the repercussions of inflation.
Highlighting key predictions for 2022 and beyond, Jim O'Donnell, CEO of Citi Global Wealth, believes that if the consumer market remains strong and the Fed moderates its aggressive stance against inflation, global equities and bonds could make modest gains for the rest of 2022.
The firm believes that the worst of US consumer price inflation has passed, with a decline to around 3.5 per cent likely in 2023.
Bonds
O'Donnell warns investors against stockpiling cash, and emphasizes the importance of being fully invested in a globally diversified allocation. Among the potential opportunities he currently sees is fixed income.
"Bonds have suffered a brutal run in early 2022 on monetary tightening fears," he said. "After the sharp rise in yields, we believe many high-quality bonds at today's interest rate levels can again produce portfolio income and diversify portfolio risk," he added. Municipal bonds, US investment grade bonds, US preferred securities and select emerging market US dollar denominated bonds are all attractive at these levels.
Geopolitical tensions
Global economic power meanwhile continues to shift from West to East, driven by Asia's urbanization, expansion of the middle class and advancements in home-grown technologies, the firm said. The Ukraine conflict has increased the rivalry between the G2 powers: China and the US. Citi believes that this dynamic will continue to create return and diversification potential.
Despite tough rhetoric, Citi sees US-China relations remaining steady for the rest of 2022. Against the backdrop of Asia's rise, the increasing struggle between the G2 powers may benefit Southeast Asian economies and markets, the firm added. A Chinese economic recovery later in 2022 could also see a bounce in its depressed financial markets. Among the areas Citi finds most attractive are those linked to economic reopening, and green energy, more broadly. Across Southeast Asia, Citi favors investments linked to tourism, natural resources and industrial diversification away from China
The firm also believes that recent events have emphasized the economic and national security risks of being reliant on fossil fuels. Over time, Citi expects the transition to create potential opportunities for portfolios and acceleration in alternatives as a result.
Digitalization
Finally, Citi sees a long-term case for digital disruptors, saying that investors should seek it in their portfolios. Amid the weakness in digital disruptors' equities in 2022, Citi sees potential for adding portfolio holdings through selective exposure to cybersecurity, including cloud, identity and data security, as well as to leaders in the payments sub-sector. Payments remain a key focus within fintech, where profitability and higher dividend yields are more typical, the firm said. For suitable investors, Citi favors digitalization-related strategies from venture capital, growth equity and hedge fund managers.
Citi Global Wealth Investment is a single, integrated platform, serving clients across the wealth continuum, from the affluent segment to ultra-high net worth individuals.