Alt Investments
iCapital Continues Expansion With Acquisition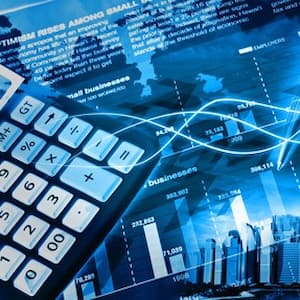 The ascent of firms such as iCapital speaks to the rise in popularity of alternative investments and how technology is being used to make access faster, more efficient and comprehensive.
iCapital Network, the fintech platform focused on the alternative investment industry, has agreed to buy SIMON Markets, a business operating in the structured investments and annuity products field.
The financial terms of the transaction were not disclosed.
SIMON is a technology platform facilitating structured investments and annuity products with more than $48 billion of issuances in 2021. It delivers integrations across more than 50 product manufacturers and over 50 wealth managers – including the largest broker-dealers, bank/regional broker-dealers and private banks, and more than 100 registered investment advisors.
The move comes in a busy period for iCapital, which seeks to make placing and investing in alternative assets more efficient and less expensive. The ascent of iCapital is part of a wider story of how investments such as private equity, private credit, real estate, infrastructure and venture capital have become more popular. Typically less liquid than listed stocks or bonds, they have offered superior yields – a compelling proposition amid ultra-low interest rates.
iCapital already serves more than $125 billion in platform assets and employs more than 800 people globally.
SIMON offers an end-to-end digital suite of tools, on-demand education, a marketplace, real-time data and analytics, and life-cycle management. Its platform also includes SIMON Spectrum, an allocation analysis and portfolio construction tool designed to evaluate how structured investments and/or annuities may fit into a portfolio.
"Today's wealth management professionals seek a premium technology platform and access to a broader range of alternative investment strategies that provide thoughtful ways to diversify and potentially enhance long-term returns in client portfolios," Lawrence Calcano, chairman and chief executive officer of iCapital, said.
Under the agreement, Jason Broder, chief executive of SIMON, will join iCapital as managing director, head of iCapital Solutions and member of the operating committee. Additionally, iCapital will extend offers of employment to the nearly 200 SIMON team members.
The transaction is expected to close in the second half of 2022 after the necessary regulatory approvals have been granted.
Morgan Stanley and UBS were financial advisors to iCapital. Goldman Sachs served as the exclusive financial advisor to SIMON.
In March this year, iCapital agreed to buy Sifel Financial's feeder fund platform for the hedge fund space. It has inked masses of partnerships and arrangements with banks such as UBS, Morgan Stanley, and Bank of Singapore and asset management big-hitters such as BlackRock, Blackstone, KKR and Carlyle Group. In December last year, iCapital announced that it had closed on a $50 million funding round led by WestCap. Apollo and Temasek also invested in the round, which valued the company at more than $6 billion. Other recent developments include partnerships with Allfunds, the funds network, and a move to launch a consortium to develop a distributed ledger-based solution for the alternative investment ecosystem.
The international development and expansion of the iCapital business is accelerating, Marco Bizzozero, head of international business at the firm, told this news service recently.