Fund Management
Real Assets Offer Long-Term Investment Opportunity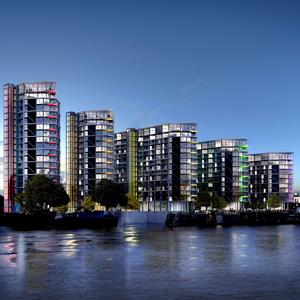 As investors question where to put their money in an increasingly uncertain environment, Roger Skeldon, a co-fund manager at TIME Investments, explains why real assets are a valuable long-term investment option.
As geopolitical tensions and the recovery from the global pandemic create uncertainty for investors, Roger Skeldon at TIME Investments highlights the benefits of investing in commercial property.
Policymakers are attempting to tackle the corrosive impact of inflation rates, which are predicted to hit 10 per cent in 2023, and interest rates could increase to 0.75 per cent, with many analysts expecting rates to increase further, he said.
In such challenging times, it is understandable that investors seek a flight to safety, abandoning volatile assets such as equities in favour of real assets, he explained. Real assets such as property have proven to be a reliable hedge against inflation, he added. Commercial property tenancy agreements, for example, normally include inflation-linked rent increases, making them a valuable addition to a portfolio for today's long-term investors, he said.
Although low interest rates, as a result of tight economic policy, helped prop up real estate, it does not follow that as interest rates start to rise, the commercial property markets will be negatively affected. Property yields and interest rates have a relatively low correlation, as seen after the financial crash of 2008 when interest rates fell, property yields did not follow the same path, he added.
He also believes that property funds are compatible with an ESG investment strategy. Even though the UK's built environment is responsible for 25 per cent of the country's carbon emissions, they have fallen by 30 per cent as the efficiency of current building stock improves and is replaced by greener alternatives, he explained. Policymakers are placing a huge expectation for buildings to be net zero by 2050, he added.
Properties boasting verifiable green credentials offer attractive investment opportunities in not just the commercial real estate sector, but also residential, he said.
At the same time, investing in commercial properties with a social purpose – affordable housing, schools and hospitals for example – can also meet investors' ESG targets while delivering long-term value. Far from being mutually exclusive, commercial real estate investment offers a genuine opportunity for investors to make a long-term return alongside making a real difference to the environment and society, Skeldon concluded.
TIME Investments is an investment manager specialising in tax-efficient investment solutions and long income property funds, managing more than £1.5 billion ($1.88 billion) of assets.