People Moves
Change At Top Of Citi Global Wealth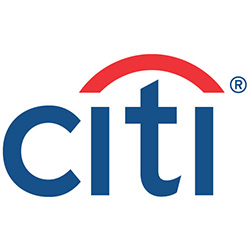 The new chief operating officer at the wealth business was previously consumer business manager for Citibank in South Korea.
Citigroup has appointed Valentin Valderrabano as its new chief operating officer for the Citi Global Wealth business. He is taking the helm from Eduardo Martinez Campos.
Prior to this, Valderrabano was the consumer business manager for Citibank Korea.
Working at the US banking group for almost two decades, Valderrabano has served in leadership roles across a variety of segments and geographies. He has worked in Spain, London, Greece, Singapore, the US and, most recently, Korea. Before joining Citigroup, he worked at The Coca-Cola Company in the US and Mexico.
Valderrabano, who will be starting his new role in July, plans to move to the US during the summer, according to a memo from the bank.
Ji-Kang Kim, the head of retail banking at Citibank Korea, will become the new consumer business manager for Korea as of 1 July.
In the memo, Citigroup thanked Eduardo Martinez Campos for his time as COO, adding: "We are excited to have him at the helm of Citi Wealth Services and Strategic Investments moving forward."