Investment Strategies
UK Inflation Remains High – Wealth Managers' Reactions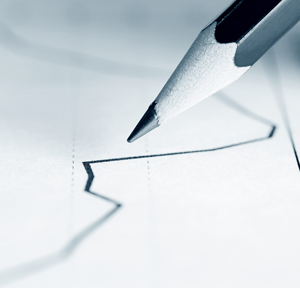 Further evidence came out yesterday of how inflation is back with a vengeance, producing the kind of numbers not seen since the 1970s and 80s, and raising questions on how wealth can be protected in such an environment.
Yesterday, official figures showed that UK consumer price inflation rose by 9 per cent in April from a year earlier. There is a toxic brew of supply chain disruptions, high central bank money printing ("quantitative easing"), pandemic lockdowns, net zero energy policy and Russia's invasion of Ukraine – an important food producer. Central banks such as the Bank of England face a big challenge in working out how much of this inflation problem is down to "one-off" factors and how far inflation expectations are becoming embedded. Those who are able to remember the 70s and 80s know that inflation is a very difficult entity to kill without economic pain. A German central banker once famously said that inflation is like toothpaste – it is hard to put it back into the tube.
Here are comments from a variety of quarters on the numbers:
Julian Jessop, economics fellow, the Institute of Economic Affairs, a think tank
The jump in consumer price inflation to 9 per cent in April was not quite as bad as some had feared, but the soaring cost of living is still extremely worrying. Without more action from both the Bank of England and the government, this crisis could still get worse. It is the Bank of England's job to worry about the overall level of inflation. Most commentary on today's data is focusing on the individual prices that are rising the most, notably the cost of energy. But monetary policy has also been too loose, for too long.
Central banks may not be able to do anything to prevent external shocks, such as the war in Ukraine or the jump in global food prices, but they can keep monetary growth under control, so that higher inflation in some sectors is offset by lower inflation elsewhere.
Strong and decisive action can also help to ensure that inflation expectations remain low. In contrast, the Monetary Policy Committee's sluggish response has undermined credibility, and increased the risk that a temporary jump in inflation will persist for longer. What's more, lower expectations for inflation in the future can also reduce inflation now. If firms are more confident that higher inflation will be temporary, they are more likely to absorb cost increases rather than pass them on.
In the meantime, there is more that the government can do to protect the most vulnerable. The Chancellor might still hope that he can wait until the autumn before taking any further action. After the hike in April, domestic energy bills are at least now capped until October. In the meantime, there is already more help coming in July, when the threshold for paying National Insurance is increased (a tax for low earners).
However, the cost of living crisis has now spread to food prices, and inflation is likely to remain higher for longer than anticipated in the Spring Statement. Consumer confidence is also so fragile that it may be too risky to delay the announcement of additional help until the autumn.
Silvia Dall'Angelo, senior economist, Federated Hermes
Overall, inflation has become more pervasive, underscoring a further deterioration of the cost-of-living crisis in the country.
In the coming quarters, stagflationary dynamics will become more pronounced for the UK economy. Inflation is likely to remain sticky at about current levels for the rest of the year, reflecting external and, to a lesser extent, domestic price pressures still in the pipeline. The exogenous price shock concerning energy and food commodities will continue to feed through into consumer prices – in particular, another large adjustment to the cap for utility bills is set for October. Meanwhile, a tight labour market will continue to stoke short-term wage pressures. At the same time, demand is set to slow sharply over the coming quarters, reflecting the squeeze to real incomes from high inflation itself, fiscal and, to a lesser extent, monetary tightening.
Our base case is that stabilisation in energy prices, base effects, some easing of global supply constraints and, crucially, the slowdown in demand will all contribute to drive inflation down over 2023. It will remain above target however, given the elevated starting point. Policymakers in the UK will have a hard time calibrating the right policy mix to address the extreme short-term growth-inflation trade off they are facing. Stagflationary dynamics might pave the way to a recession that would eventually tame inflation the hard way."