Client Affairs
Tilney Smith & Williamson Partners With Foundrs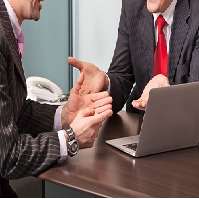 Wealth manager Tilney Smith & Williamson is joining up with entrepreneurial group Foundrs to offer financial advice.
Wealth management and professional services group Tilney Smith & Williamson, is partnering with Foundrs to offer financial and corporate advice to member companies and their founders.
As part of the partnership with Foundrs, which is a community of like-minded entrepreneurs, Tilney Smith & Williamson's team will give business mentoring services at Foundrs' away days, be present at virtual workshops and set up one-to-one meetings with members offering support as required, the firm said in a statement.
The venture shows how many wealth management clients increasingly own their own businesses, and where the boundaries of private wealth and business wealth overlap.
Welcoming the partnership, Nick Travis, head of entrepreneurs at Tilney Smith & Williamson said: "It was our clients that first told us about the group and how useful they have found it, so we wanted to find out more. The more you ask, the more you hear about how valuable the group has been to so many, and we are excited to have been invited to get involved."
"Entrepreneurs typically have a relentless focus on growth and it is common for them to put their businesses before even their own wellbeing. Foundrs helps them take time to help themselves and others around them," he added. "As professional advisors expert in supporting fast growing business, we often see that personal and company finances can take a backseat to scale. We hope to be able to use our experience to support the community and help them avoid the financial mistakes others have made, whilst having some fun along the way," he said.
Foundrs is an invitation-only community of entrepreneurs which actively looks for ways to help each other through open and honest conversation, and to help members manage the highs and lows of building a business more effectively. The organisation, which is present in London, California, Paris and Lisbon, is growing the network globally to enable members to immediately connect with like-minded peers who share Foundrs' values, the firm said.
Tilney Smith & Williamson is a UK wealth management and professional services group with £55.8 billion ($69.6 billion) of assets under management as at 31 March 2022. The firm has also announced that it will rebrand to Evelyn Partners in the summer of 2022.