People Moves
Who's Moving Where In Wealth Management? – BCB Group, Janus Henderson, Hampden & Co, Others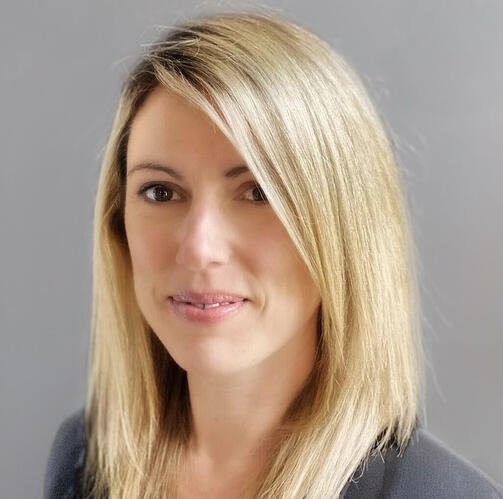 The latest moves and appointments for wealth management in the UK, rest of Europe, Middle East and select international locations.
BCB Group
BCB Group, which provides business accounts and trading services for the digital assets sector such as bitcoin and tokens, has appointed Natasha Powell (pictured) as chief compliance officer.
Powell, who was formerly a European regulatory policy expert at the Financial Services Authority (the precursor to the Financial Conduct Authority), spent 10 years in senior compliance roles at RBS, Schroders and Barclays Capital.
Most recently, Powell led her own independent consultancy specialising in regulatory transformation and innovation, providing regulatory compliance and financial crime prevention management advice to European hedge funds, asset managers and prime brokerage firms.
Demands for compliance and risk management for digital assets is likely to grow amid the rapid expansion of cryptocurrencies and associated technologies such as smart contracts, tokens and distributed ledger tech. High volatility in cryptos is also likely to draw continued scrutiny from the world's main financial regulators.
BCB Group is a crypto-dedicated payment services provider, serving clients including Bitstamp, FTX, Crypto.com, Fireblocks, Galaxy, Gemini, Huobi and Kraken. Its executive team has worked for Barclays, Credit Suisse, Deutsche Bank, Investec, Lloyds Commercial Bank, Norton Rose Fulbright, FIS and Sun Life of Canada.
Janus Henderson Investors
Asset manager Janus Henderson Investors has appointed Panos Nikopolitidis as head of operations in its London office.
Starting on16 May 2022, Nikopolitidis' responsibilities cover operations strategy, fund administration, investment operations, client operations, investment control, third-party administrator oversight, and performance and client reporting, the firm said in a statement. He will report to global chief operating officer, J R Lowry, and will also be a member of the Janus Henderson Executive Committee.
Nikopolitidis was previously at Russell Investments where he had been head of Global Investment and Data Operations since 2017. Prior to that, he worked at OCL Capital LLP, a London-based boutique hedge fund manager, as head of operations/COO overseeing operations and trade activity. He has also worked at Hermes Fund Managers as head of investment operations for Hermes' OCL Credit boutique, and before that at John Hancock Investment Management and State Street, both based in Boston.
Nikopolitidis is replacing Graham Foggin who is retiring at the end of June after 20 years at Janus Henderson, the firm said.
Welcoming him to the firm, Lowry said: "He brings a wealth of knowledge and experience in operations that will allow us to continue on our path to providing market-leading operating infrastructure to support our clients."
London-based Janus Henderson Group is a global asset manager, working on equities, fixed income, multi-asset and alternative asset class strategies, with $361 billion in assets under management.
Hampden & Co
Hampden & Co, a UK private bank, has appointed Hannah Berridge as head of professional partnerships.
Based in London, Berridge will report to chief commercial officer Andrew Bell, focusing on building the bank's relationships with professional service firms and intermediaries such as wealth managers, mortgage brokers, financial advisors, solicitors, accountants, family offices and property consultants.
Berridge is joining from C. Hoare & Co. where she developed and managed partner relationships with legal, accountancy and wealth management firms, as well as serving the banking needs of clients. Prior to that, she worked as a private banker at Coutts.
Hampden & Co recently announced strong growth in lending and deposits for the financial year 2021, both driven in part by an increase in referrals from professional intermediaries, the firm said in a statement. Referrals from mortgage brokers rose over 38 per cent year-on-year, it added.
Hampden & Co also saw deposits increase 39 per cent to £696 million ($863 million) in 2021, with loans and advances up 29 per cent to £422 million ($523 million), the firm said. The bank benefited from strong demand from clients and intermediaries for its lending solutions, which include residential, retirement, multi-property, self-build and buy-to-let mortgages.
"With our focus exclusively on banking, we work in partnership rather than compete with other professionals. We are well-placed to help their clients optimise their borrowing and to safeguard their deposits, whilst providing a highly personalised day-to-day banking service," Berridge said.