Company Profiles
Pulling It Together For UHNW Clients At Plurimi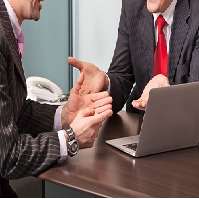 With a new presence in Monaco last October, and building on progress since being formed in the midst of the 2008 financial crash, Plurimi has pushed forward. Its chairman and former CEO recently spoke to this publication.
Plurimi, an independent wealth advisory firm formed by ex-bankers in the shadow of the 2008 financial crisis has gradually grown, expanding in Monaco last year and filling a need for clients who want a wider view than available from banks.
Ramzy Rasamny – executive chairman of Plurimi since December 2019 and group CEO from the time of the firm's founding in 2008, who relinquished the post in January this year – spoke to this news service about where the business is heading. Fahad Khan is now group CEO.
In October last year it opened a Monaco office and was granted regulatory clearance from the Commission for the Control of Financial Activities. Some bankers have moved to the Principality from London. Oxana Belousova is CEO for the Monaco business, Heba Mongi is senior partner, and Gregory Thompson is chief operating officer. Plurimi is in the process of hiring another person.
"There aren't a lot of wealth management firms that are well established, and of our size in Monaco," Rasamny told this news service.
The Plurimi organisation in Monaco uses the same platform as that employed in Dubai and London. (There are 10 people based at the business in Dubai.) In July 2020 it made a number of hires, as reported here.
"Monaco is a natural market for us. Many UHNW families either reside or spend a lot of time in Monaco – not a lot of competition for a firm of our size. Our platform is super scalable so we just take it wherever we see an opportunity," he continued.
There's quite a buzz in Monaco. This year, Barclays is marking its 100th anniversary of doing business there; in 2021, Pictet opened a booking centre in the tiny city-state; and former Julius Baer banker Ali Jamal founded Azura, a wealth management boutique based in Monaco. This news service interviewed one of the big local players – CMB – about its strategy and how this jurisdiction, sitting on the Mediterranean coast next to France and Italy, fits into the wider wealth picture.
With Rasamny's perspective of a banking background, he understands where it makes most sense to have booking centres. Before Plurimi, he was a managing director at Credit Suisse for almost seven years. His colleague, Khan, worked at the wealth management business of Morgan Stanley before joining Plurimi.
The firm in total has about $6 billion in client assets and employs a total of about 70 people, Rasamny said. As far as growth is concerned, it is not greatly interested in mergers and acquisitions: "Our main aim is to grow organically."