New Products
Guernsey Proposes First Natural Capital Fund Regime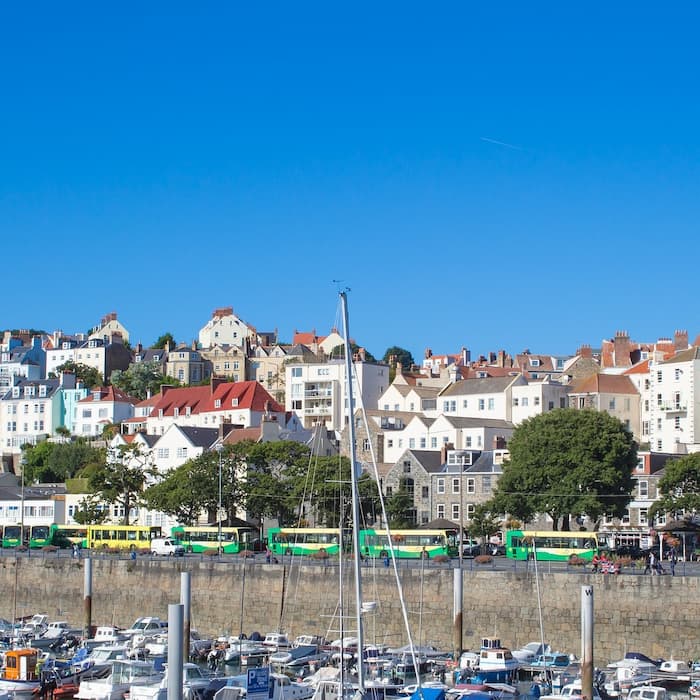 Guernsey's Financial Services Commission (GFSC) has released two consultation papers, proposing to introduce a new regime.
In a bid to protect against greenwashing, Guernsey's Financial Services Commission (GFSC) has released two consultation papers in which it proposes to introduce a Natural Capital Fund.
The regime's aim is to help channel investment into biodiversity and natural capital projects by building on the success of the Guernsey Green Fund which was the world's first regulated green investment fund regime.
Natural capital is seen as the world's stock of natural resources, which includes geology, soils, air, water and all living organisms.
The first consultation paper proposes the creation of a Natural Capital Fund designation that is committed to making nature-positive investments. It will complement the Bailiwick's existing regulated Guernsey Green Fund regime, which now channels more than £4.4 billion ($5.4 billion) into green investments.
The second consultation paper aims to enhance levels of confidence in the Bailiwick's sustainability framework by introducing measures that help prevent the potential risk of greenwashing.
Together, the Guernsey Green Fund and Natural Capital Fund are designed to provide Guernsey funds with a choice of complementary sustainability designations based on international standards.
"It is not possible for the world to reach net zero without being nature positive," Stephanie Glover, head of sustainable finance at WE ARE GUERNSEY, said. "Leaders in biodiversity finance have been calling for greater private investment and regulation to protect and restore the natural world," she added.
"In the latest IPCC report, nature-based solutions account for three of the top five solutions to limit climate change. The proposed Natural Capital Fund regime will drive investment into these solutions, and help investors be confident that their investments are going to projects that will protect the natural environment, avoid and capture carbon emissions," she said.
"The proposal to introduce a Natural Capital Fund reinforces Guernsey's position as one of the world's leading sustainable finance centres," deputy Nick Moakes, member of the States of Guernsey's Committee for Economic Development and chair of Guernsey Green Finance Strategy Group, explained.
In order to be eligible for the Natural Capital Fund designation, funds will be required to set and monitor appropriate targets aligned with the Convention on Biological Diversity's Post-2020 Global Biodiversity Framework's 2030 Action Targets and relevant United Nations' Sustainable Development Goals, the Commission said. The required measurements relating to these targets and the controls for those measurements should give investors confidence that the Natural Capital Fund's sustainable investment objectives align with investor expectations.
GFSC director general William Mason said the Commission is not aware of any greenwashing practices being undertaken by licensed Guernsey-based entities but added that it is important to continue guarding against the risk of greenwashing.
The Commission is consulting to keep the Bailiwick in step with other developed jurisdictions' investor protection measures. This consultation paper also seeks views on future consideration of anti-greenwashing measures for other sectors, beyond investment licensees and funds.
"In 2018, the Commission launched the Guernsey Green Fund, creating what we believe was the world's first regulated green investment fund," Mason said. "The Natural Capital Fund proposals and the accompanying measures to counter greenwashing are designed to allow the Bailiwick to continue to develop as a leading centre for sustainable finance," he added.
Guernsey, located in the Channel Islands, is an independent dependency of the UK Crown, granted access to European markets through demonstrated regulatory compliance. It has around 1000 investment funds domiciled or serviced in the island, 150 licensed fiduciaries and 700 licensed insurance vehicles.