Market Research
New Wealth Management Study Forecasts Decade Of M&A, Consolidation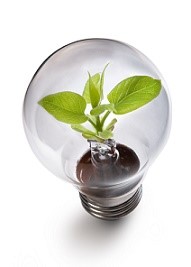 L.E.K. Consulting examines the UK wealth management market and explains why it presents a fertile ground for growth and value creation for industry operators and investors.  
A new UK wealth management study by L.E.K. Consulting predicts another decade of M&A and consolidation in the industry, driven by regulation, private capital and technology.
The study looks into value creation and how the industry – worth approximately £2 trillion ($2.5 trillion) with about 28,000 advisors – has transformed business models over the last decade. The industry structure operates across three principal layers: client management, investment platforms, and investment vehicles. The study shows that despite Covid-19, the market has continued to grow due to favourable asset growth trends, momentum in new wealth creation, and opportunities in yield management since 2017.
It highlights how wealth management has been subject to significant change over the past decade, with regulation, private capital and technology shaping new business models, enabling enhanced client propositions, industry consolidation and larger profit pools.
Roll-up consolidation has been a major source of value creation, with enough headroom to support at least another 10 years of activities, the study shows. Value creation opportunities remain significant for both current and new participants in the UK wealth management industry, it adds.
But the study also highlights areas for improvement. "The industry remains in a state of flux and business models continue to evolve, but many businesses still lack agility and sophistication," Bronswe Cheung, principal at L.E.K. Consulting in London said.
"Customers are often exposed to a 'one-size-fits-all' approach that is neither desired by the client nor optimal for the provider. The full power of technology to harmonise business processes is also still to be realised. Vertical integration potential is not fully harnessed either. These areas represent as much an opportunity as a threat to current market participants," Cheung added.
"In addition to vertical integration and consolidation, the need for organic growth will only be amplified in the coming years as private capital seeks exits," Eilert Hinrichs, partner at L.E.K. Consulting said. "L.E.K. sees the role of technology-enabled business models and customer management sophistication growing as a result, while enabling significant further value creation in the industry," Hinrichs added,
L.E.K. Consulting, a global strategy consultancy, works with industry to seize competitive advantage and amplify growth, spanning the Americas, Asia-Pacific and Europe.