WM Market Reports
Global Wealth Markets' Revenues To Shine – Study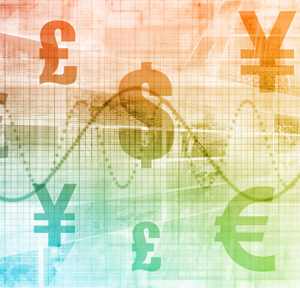 A global report examines the expected revenue growth of major segments of wealth management, such as among banks and non-bank institutions. Bottom line: growth will be robust.          
The global wealth management business, with big-brand names such as JP Morgan, Morgan Stanley, UBS and Goldman Sachs, is due to garner $850.9 billion of revenue, rising at a compound annual growth rate of 7.1 per cent from 2021 to 2028, figures show.
The findings come from a report by Research Dive and its release coincides with the first-quarter financial results from banks coming out in recent days.
The growth of these banks' business will be assisted by new technologies such as chatbots, big data analytics, the internet of things, and artificial intelligence, the report said.
"Besides, the increasing investment of wealth management firms in offering digital and voice-enabled assistants for better user-friendly experience, [it] is further expected to bolster the growth of the wealth management market over the estimated period," it continued. "Moreover, the growing focus on providing hybrid advisory to their clients worldwide by the wealth management organisations is expected to magnify the growth of the market during the forecast period. However, the lack of transparency in pricing and competitive fees may hinder the growth of the market during the analysis period," the report said.
The human advisory sub-segment, which is the most lucrative wealth management space, is expected to chalk up a revenue of $516.67 billion from 2021 to 2028.
"The increasing use of human advisory in wealth management firms for regular portfolio monitoring, flexibility, emotional sensitivity and providing customised services is expected to propel the growth of the wealth management market sub-segment during the analysis timeframe," it said.
Meanwhile, the asset management sub-segment is projected to garner a revenue of $224.92 billion, according to the report.
The banks' sub-segment is expected to generate a revenue of $439.6 billion, and Asia-Pacific will have the largest market share.
APAC is slated to generate a revenue of $289.22 billion and grow at a CAGR of 8.4 per cent.