Reports
Citigroup Names Wealth, Strategic Investments Group Head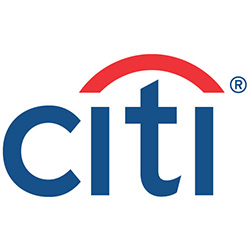 The move comes at a time when the US banking group has been pivoting towards wealth management as a strategic business line.
Citi Wealth Services and Strategic Investments, part of Citigroup, has appointed Eduardo A Martinez Campos as group head, reporting to Jim O'Donnell, head of Citi Global Wealth Management.
Martinez Campos will be responsible for leading and coordinating all work related to strategic investments, from identifying potential partnerships and joint ventures to tactical investments in the wealth management space, the US banking group said in a statement earlier this week.
Before this, he was chief operating officer at Citigroup and global head of investments for Citi Private Bank. He has extensive experience in the distribution of capital markets products to retail financial intermediaries and has led Citi's business integration efforts.
Citigroup has been restructuring. Earlier in January, it agreed to sell consumer banking businesses in Indonesia, Malaysia, Thailand and Vietnam to United Overseas Bank for about S$4.9 billion ($3.6 billion). That disposal followed the sale of its assets in the Philippines to Union Bank of the Philippines for a cash consideration plus a premium of about $904 million in December. Citigroup has also wound down its consumer and SME banking operations in Mexico. Citigroup said it has agreed with Singapore-based DBS to sell its consumer banking franchises in Taiwan.
Under Jane Fraser, Citigroup CEO, the bank's US consumer and global wealth arms are being melded into a single business. Like other international banks, it is also pushing into areas such as wealth management and private banking in Asia to tap a rising and affluent middle class.
The bank issued its fourth-quarter, full-year 2021 results here.