People Moves
Who's Moving Where In Wealth Management? – GAM, BNP Paribas Asset Management, Stonehage Fleming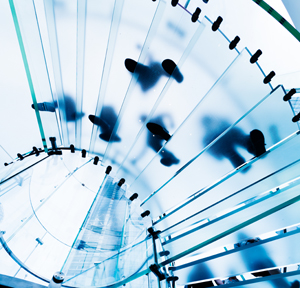 The latest moves and appointments in the UK, the rest of Europe, Middle East and select international locations.
GAM
GAM has recently appointed former BlueBay Asset Management senior figure David Dowsett as global head of investments. The appointment is effective from 4 April. Dowsett, who will be responsible for leading all GAM's investment teams, will report to GAM chief executive Peter Sanderson.
Juan Landazabal, current head of trading, has been elevated to head of investment platform and will report to Dowsett.
Two senior figures, Anthony Lawler and Greg Clerkson, have decided to leave the firm. Lawler was head of GAM Systematic and its multi-asset businesses and Greg Clerkson was head of discretionary investments; both have made significant contributions to putting GAM on track for growth.
"I would like to thank Anthony and Greg for their significant contributions to putting GAM on track for growth and they leave with our best wishes," Sanderson said.
With almost 30 years' investment experience, Dowsett worked for 18 years at BlueBay Asset Management, joining in 2002 at the outset of the firm's journey. His roles included co-chief investment officer.
BNP Paribas AM
BNP Paribas Asset Management has appointed Nadia Grant as head of global equities. Based in London, Grant, who joins on 4 April, will report to Guy Davies, chief investment officer, fundamental active equities.
Grant will be responsible for the firm's global equity team based in London and Paris.
With a career spanning 22 years, Grant joins from Capital Group, where she was a portfolio manager within the capital solutions group responsible for global multi-asset solutions. She was previously Columbia Threadneedle's EMEA-based head of US equities, prior to which she served in various portfolio management roles at JP Morgan Asset Management. Grant began her career as an analyst at JP Morgan investment bank.
Separately, adding to his CIO role, Guy Davies has been appointed deputy head of investments with immediate effect. Davies is based in London and will continue to report to Rob Gambi, BNPP AM's global investment head.
Stonehage Fleming
Stonehage Fleming, the multi-family office, has appointed Nick Toubkin as director of its wealth planning team.
Based in the firm's London office, Toubkin, who has more than 15 years of experience, will report to Susie Hillier, partner and head of wealth planning. His appointment is effective immediately.
Toubkin previously worked at Strabens Hall as senior client director and a member of the investment committee and senior management team, advising ultra-high net worth and high net worth international clients on investment consulting, financial planning and wealth structuring services.
Before that, Toubkin was a financial planner and wealth manager at Tilney. He began his career at Coutts in 2006 before being appointed to director and wealth manager in 2012. He holds a master's degree in business administration from IMD Business School, Switzerland.
"Close relationships and a deep understanding of our clients is at the heart of Stonehage Fleming's offering. Nick's wealth of expertise advising international UHNW and HNW individuals with complex needs makes him well suited to contribute significantly to our rapidly expanding, talented team," Susie Hillier, head of wealth planning, said.
"The needs of our clients are constantly evolving and we, as advisors, must be able to offer broader servicers and have a deeper understanding of the issues they may face," Nick Toubkin, director, Stonehage Fleming Wealth Planning, said. "Stonehage Fleming's practical wisdom that comes from years of working with similar clients means that they are uniquely positioned to service both the most complex of needs, as well as those which are straightforward."