People Moves
Who's Moving Where In Wealth Management? – BMO Private Equity Trust, Manulife, Crestbridge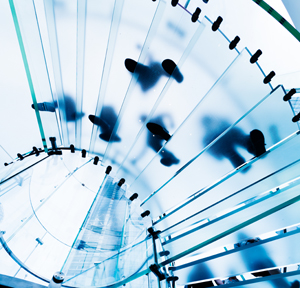 The latest wealth management moves and appointments in the UK, the rest of Europe, the Middle East and select international locations.
BMO Private Equity Trust
BMO Private Equity Trust's chairman, Mark Tennant, is going to retire as chairman at the company's annual meeting for shareholders, expected on 26 May this year. Richard Gray, who joined the board in 2017, will be appointed to the post.
Tennant has been a board member since 2009 and was made chairman in May 2020.
Gray is a career investment banker with extensive capital markets and corporate finance experience. He has worked previously with Lazard, Charterhouse and UBS and was vice chairman of Panmure Gordon. Furthermore, he is a director of Zeus Capital, a non-executive director of CVS Group, an independent director of Alpha Real Capital and vice chairman of Invescore Group.
Manulife
Manulife Investment Management has appointed Nicole Kudlek as managing director for its EMEA distribution team, involved in sales and relationship management in Germany. In this newly-created role, Kudlek will be responsible for identifying business opportunities in the German institutional market.
Kudlek brings more than two decades of institutional and retail sales experience to her new role. She is joining from Credit Suisse Asset Management in Frankfurt, where she was responsible for institutional sales among asset management clients with a focus on insurance companies, pension institutions, and corporate treasuries.
Manulife Investment Management has also named Marc Feliciano as global head of real estate, private markets. Feliciano reports to Christoph Schumacher, global head of real assets. He is joining from DWS where he was the chief investment officer of real estate, Americas, and the head of portfolio and asset management for the Real Estate Americas business. He was also head of the Americas debt investments group. Feliciano has nearly 30 years of experience spanning public and private real estate investment management.
Crestbridge
Crestbridge has appointed Ellie Sharples as director, senior compliance officer, as it continues to expand its group risk function.
Based in Jersey, Sharples will be responsible for ensuring operational performance monitoring and for managing all regulatory and compliance matters. She also manages Crestbridge's regulatory relationship with the Jersey Financial Services Commission.
With over 30 years' experience in the financial services industry, she has specialist capabilities in risk and corporate governance. Prior to joining Crestbridge, she spent four years as a senior manager at the regulator, leading a team of regulatory supervisors responsible for assessing Jersey banks' compliance with financial services regulations, local and international laws.
"Ellie's appointment is the latest in a number of senior appointments to Crestbridge's group risk function and further demonstrates the business's commitment to ensuring its first-class capabilities in respect to risk, compliance and AML, and our associated obligations," Glen Nelson, Crestbridge's head of risk, Jersey, said.