People Moves
Who's Moving Where In Wealth Management? – FCA, Ignition, Others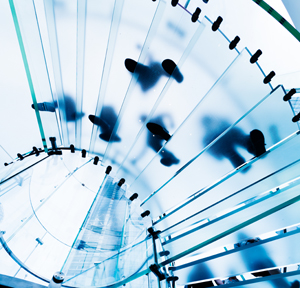 The latest moves and appointments in the global wealth management industry.
Financial Conduct Authority
The Financial Conduct Authority has appointed Direct Line Group chief executive, Penny James, as chair of its Practitioner Panel.
James, who has been a panel member since September 2020, will be taking up the post from the start of March this year; she will replace Paul Feeney, CEO of wealth management firm Quilter.
The FCA Practitioner Panel is an independent statutory body providing input from the industry to help the FCA meet its objectives. The FCA also has statutory panels representing the interests of consumers, practitioners at smaller businesses and wholesale market participants.
Ignition
Australia-based Ignition Advice, a provider of advice technology, has appointed Eric Welsby as its new chief commercial officer for Europe.
Welsby has more than 23 years of industry experience, and has served in a number of leadership roles within retail financial services technology firms. Prior to joining Ignition, he was the global head of product and strategy for Bravura Solutions, a provider of software solutions for the wealth management, life insurance, and funds administration industries. Before that, Welsby was the deputy CEO at EQ Investors, a regulated wealth management, traditional advice and hybrid advice business.
In his new role, Welsby will be responsible for the commercial strategy and development of the business through marketing, sales, product development and client service activities to drive business growth and market share.
Ignition launched in the UK in May 2021 and was appointed by wealth manager M&G Wealth to deliver the firm's new digital advice offering for its advisors and customers. The business, which was founded in Sydney in 2014, has teams in Sydney, Dublin and London.
Newton Investment Management
Newton Investment Management has appointed Mitesh Sheth, David Cumming and Georgina Cooper to join its investment team.
Sheth will be joining as chief investment officer of Newton's £51.7 billion multi-asset business by 1 March. Cumming and Cooper will be joining its £2.6bn UK equity team in early March and on 1 February, respectively.
Reporting to Euan Munro, Newton's chief executive officer, Sheth will oversee Newton's multi-asset and fixed-income teams based in London, as well as Newton's quantitative multi-asset solutions team in San Francisco. Previously, he served as CEO at Redington, having started at the firm in 2013 as director of strategy.
Cumming was most recently CIO of equities at Aviva Investors. Prior to this, he was head of equities at Standard Life Investments. He has been an active UK equity manager for more than 35 years.
Cooper, who is joining from Abrdn where she was a UK equities portfolio manager, will report to Louise Kernohan.