Strategy
VP Bank Cranks Up Swiss EAM Work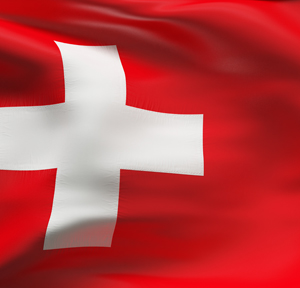 With deadlines for Swiss regulations at the end of this year, external asset managers need to ensure that their processes and procedures are in place. That's a tall order, and banks working in the space see the EAM industry as an important market.
Liechtenstein-based VP Bank is broadcasting the work it does to help Swiss external asset managers handle new regulatory requirements in the Alpine state.
Asset managers domiciled in Switzerland must obtain a licence to operate from the national regulator, Swiss Financial Market Supervisory Authority (FINMA), by 31 December 2022. The Financial Services Act (FinSA), together with the Financial Institutions Act (FinIA), aim to modernise Switzerland's financial market legislation and bring it into line with international standards. (See articles on the new rulebook and Swiss EAM sector here and here.)
"VP Bank is working with two renowned Swiss financial service providers to offer a unique package of services to support them in this quest: asset managers will receive professional support in obtaining their licence throughout the entire FINMA approval process," the bank said in a statement. It did not identify the two "financial service providers" by name. The partners are WMZ and GWP, both in Zurich, a spokesperson for VP Bank told WealthBriefing.
The bank said the support it provides EAMs includes processing all application documents, contracts, directives and the internal control system required with FINMA's requirements.
"I am delighted to see us playing a pioneering role in this area, too. The move presents VP Bank with another opportunity to combine its strengths as an entrepreneurial bank boasting an international network with innovative services designed to meet the requirements of the future," Antony Lassanianos, chief executive of VP Bank (Switzerland), said.
Tobias Wehrli, head of intermediaries and private banking at VP Bank Group, said: "The further expansion of services for intermediaries forms a key component of our Strategy 2026. With the new offer, we provide our professional clients in Switzerland – existing and potential – with concrete added value and the valuable support that many independent asset managers are currently urgently seeking."