People Moves
Summary Of Executive Moves In Global Wealth Management – November 2021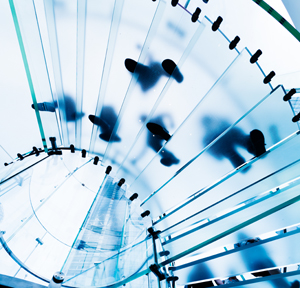 North America
Raymond James appointed former Edward Jones and UBS figure Robbie Moseley as vice president and head of Advisor Choice Consulting, the firm's financial advisor recruiting platform. Moseley succeeded Barry Papa, who passed away suddenly in March 2021. Moseley reports to Kim Jenson, private client group chief operating officer.
The firm welcomed two financial advisor teams to its employee advisor channel in Georgia. They joined the group's Atlanta complex, led by manager Craig Norton. Located in the Dalton, Georgia office are former Truist financial advisors Joel Theis, vice president, and Zach Theis, who is part of the firm's Advisor Mastery Program for new financial advisors. They previously managed $189 million in client assets.
Joining the Raymond James Fayetteville, Georgia office were financial advisors Joshua Pruitt, vice president, wealth management, and Harry Pence and Demetrios Protopapadakis, who are both part of the firm's AMP program. Along with Jammie Perri, senior registered client service associate, they joined Raymond James from Merrill Lynch, where they previously managed $119 million in client assets.
Raymond James also brought in financial advisors Jesse Brookreson and Brian Trymbiski to its employee advisor channel in Doylestown, Pennsylvania. Operating as Great Oak Investment Management of Raymond James, the team joined from Wells Fargo where they previously managed more than $500 million in assets.
Samuel Stewart, co-founder of Seven Canyons Advisors, founder of Wasatch Global Investors and a prominent investor, died at the age of 79 at home on November 23 after recent heart surgery. After receiving a PhD from Stanford and teaching at Columbia University, Stewart returned to his home state to teach at the University of Utah. In 1975 he founded Wasatch Advisors. He served as CEO of Wasatch until 2009 and, late in his career, embraced the opportunity in 2018 to join Seven Canyons to work with his sons Spencer and Josh Stewart to help build another investment firm.
Horizon Investments made two C-Suite promotions, naming Danielle Learned as chief of staff, the first woman to join its executive team, and Stephen Terry as chief financial officer.
Learned, who was previously director of client operations, has been with the Charlotte, North Carolina-based asset manager since 2018. Before joining Horizon, Learned was an assistant vice president of advisory product management at LPL Financial, and previously worked at Oppenheimer & Co, Prudential Annuities, and MetLife Securities. Terry joined Horizon in 2017, following more than a decade in private equity. He began his career at Capital One, where he managed several aspects of its consumer lending business.
Liz Fishbaugh joined Omaha-based Carson Group as VP of strategic growth. Before joining Carson, Fishbaugh spent five years with Arbor Point Advisors as vice president and director of business development.
WisdomTree Investments, a New York-listed exchange-traded fund and product manager, added to its team managing digital assets such as bitcoin. New hires included John Davidson, who joined as the firm's new global head of financial crimes to focus on anti-money laundering and regulatory compliance. Before this, he served in a similar role at E*TRADE and was a managing director at Morgan Stanley. Prior to that, he spent 19 years as an enforcement attorney and AML policy specialist at the Office of Thrift Supervision, the Board of Governors of the Federal Reserve, and the Securities and Exchange Commission.
Fiduciary Trust International appointed David W Edmiston as regional managing director for the Greater Atlanta area, joining from Wells Fargo. Prior to this, he worked with Wells Fargo and predecessor companies Wachovia and First Union for 33 years.
Fidelity Institutional appointed Will Parizeau as the firm's new head of family office services, joining from Cabot Wellington, the single family office he had led. In his new role, Parizeau leads a group that provides custody, brokerage, investment, and reporting services to single family offices, wealthy families, and the advisors who serve them.
BNY Mellon Wealth Management named Mandy Ho as senior director, wealth manager. Ho is based in Seattle and reports to Bo Lee, wealth management team leader. She joined from KeyBank, where she served as senior vice president, senior portfolio manager for nine years. Prior to this, Ho was a vice president, portfolio manager at US Trust, Bank of America Private Wealth Management for seven years.
Fiduciary Trust International appointed Julio A Lacayo and Emily Morris as wealth directors based in its Washington, DC office. Lacayo joined from Truist, where he served as senior vice president and client advisor. Previously, he was a senior vice president and private client advisor for US Trust.
Mesirow, a US financial services firm, appointed Patrick Leary as managing director to build its new structured debt business. Leary, who holds the post of managing director in Mesirow Institutional Sales and Trading, has worked in the fixed income space for more than 20 years.
Luma Financial Technologies, a multi-issuer structured products and annuities platform, named Arun Kumar as chief technology officer, reporting directly to Tim Bonacci, president and chief executive of Luma. He took over from Adam Hutcheson, who left Luma in August. He is based in Luma's New York City office. Before this, Kumar was at Citadel LLC, where he was responsible for core platforms, enterprise data and analytics.
Sanctuary Wealth brought in its first team in Michigan and its 18th new partner firm of the year, adding Famiglia Wealth in Bloomfield Hills, Michigan. Previously doing business as The JW Alati Group at Morgan Stanley, the firm consists of four advisors: Robert F Alati, managing director and founder; Jason Geisz, chief executive and founder; Beth Silver, managing director and founder; Adam Biswanger, wealth advisor; and a team of three support personnel.
CIBC appointed Gina Sabean to join its US private banking team at its business in Palm Beach, Florida, and Ryan DeVries, managing director and private banking market manager, to join its team in Houston, Texas.
Prior to joining the firm, Sabean served as a senior vice president and senior banking advisor at PNC Private Bank, where she specialized in deposit and loan solutions. Previously, she spent 15 years with Northern Trust Wealth Management as vice president and private banking relationship manager. Prior to joining the firm, DeVries served as a senior private banker at The Northern Trust Company.
Global law firm DLA Piper launched a worldwide investment management and funds practice, covering the whole sector's value chain. The practice is led by international partners Catherine Pogorzelski and James O'Donnell and US partners Jesse Criz and David Parrish.
Crestbridge, the provider of private equity and real estate administration solutions, appointed Marta Ciemiega as business development director for the US. Ciemiega, who is based at Crestbridge's US office in New York, has more than 17 years' experience in financial services. Before her latest role, she worked at Sanne Group, where she was responsible for design and execution of North America business development strategy.
Santa Clara-based SVB Private Bank added two senior managing directors to its wealth management arm. Natalya Alexei and Vishal Wadhwa joined a team of 12 advisors that also includes four advisors who moved from Northern Trust following SVB Financial Group's purchase of Boston Private in July. Alexei and Wadhwa deepened the firm's expertise serving high and ultra-high net worth clients, notably in technology, life sciences, and venture and private equity. Both formerly led the UHNW private banking business for Northern California and the Pacific Northwest for Wells Fargo Private Bank.
Argent Financial Group appointed Kathleen Plate as vice president and audit manager in its San Antonio office. Plate reports to chief audit executive Kimberly Breithaupt and is responsible for implementation, monitoring and supervision of the fiduciary audit program for the trust companies under Argent Financial Group. Before joining Argent, Plate was with Frost Bank for 25 years, serving most recently as vice president and fiduciary compliance specialist.
A group of wealth management partners collectively called Sweet Financial Partners, overseeing almost $1 billion of client money, joined the Dynasty Financial Partners group of firms, having previously been with Raymond James. The partners are Bryan Sweet, Ty Totzke, Oliver Kollofski and Brittany Anderson.
Bryan Sweet is founder and chief executive. He began his financial career in 1979 and established Sweet Financial Services in 1987 (now Sweet Financial Partners). Ty Totzke, partner and wealth advisor, has been a member of the Sweet Financial Partners team since 2003 and a partner in the firm since 2011. Oliver Kollofski, partner, director of wealth services, joined the Sweet Financial team in 2007 and became a partner in 2013. Brittany Anderson, partner and president, joined the Sweet Financial team in 2008.
Truist Wealth appointed Ramon Jose Pacios as complex director to lead the firm's international wealth brokerage business from its office in Coral Gables, Florida. Prior to this, Pacios worked at Wells Fargo Advisors, bringing 27 years of experience in international business.
CAIS, the US-based alternative investments platform, appointed Abby Salameh as chief marketing officer and as a member of the executive committee. Based in the New York office, Salameh reports to CAIS founder and CEO Matt Brown. Salameh, who has more than 25 years' experience serving the independent advisor community, was most recently chief marketing officer at Hightower Advisors.
Boston-based Fiduciary Trust Company appointed Suma V Nair as chief fiduciary officer. Her responsibilities include oversight of fiduciary services for Fiduciary Trust Company's Massachusetts trust company, and its affiliate, Fiduciary Trust of New England. She reports to Fiduciary's president and CEO, Austin V Shapard.
Rockefeller Capital Management overhauled its senior leadership. It named Christopher Dupuy and Timothy O'Hara as co-heads of the Rockefeller Global Family Office.
Michael Outlaw was appointed to the newly-created role of national field director for the Rockefeller Global Family Office, reporting to Dupuy and O'Hara.
The firm also hired Mark Alexander as the head of technology and operations. Christopher Randazzo, president of private wealth management, stepped away from his leadership role for personal reasons and serves as special advisor to Greg Fleming, president and CEO of Rockefeller Capital Management.
BMO Financial Group made several changes, including naming Deland Kamanga as head of its wealth management arm. He leads strategic direction of BMO Wealth Management, including Private Wealth Canada (BMO Nesbitt Burns and the Private Banking), US Wealth Management, BMO Global Asset Management, BMO InvestorLine and BMO Insurance. He reports to Darryl White, chief executive, BMO Financial Group.
Among other appointments, Sharon Haward-Laird, general counsel of BMO Financial Group, was designated as the bank's executive committee sponsor for three areas of focus: sustainability, the BMO for Women program, and digital currency.
Dan Goldman and Levent Kahraman were named as co-heads of global markets. They oversee all aspects of BMO's leading market insights, risk management, best-in-class execution services and access to major markets across asset classes including debt, foreign exchange, interest rate, credit, equity, securitization, and commodities. Goldman and Kahraman report to Dan Barclay, chief executive officer and group head, BMO Capital Markets.
The PNC Financial Services Group appointed Bryan Salesky, chief executive of Argo AI, to join its board of directors. Salesky co-founded and leads Pittsburgh-based, Argo AI, LLC, an independent self-driving technology platform company that works with automakers.